Regular price
Sale price
£12.99
Unit price
per
Sale
Sold out
VOOPOO UForce Coils have landed at Vapeology! These coils are suitable for use with the Uforce and Uforce T1 tanks.
What's great about Voopoo's Uforce Coils?
These coils use mesh technology along with the D4 using four coils, meaning that a greater surface area and cotton are in use and will enhance flavour to the max and produce some serious vapour production!
Do you stock the Uforce U2 Coils?
Along with the D4, N2 and N3, we also stock the Uforce U2 coils for the Uforce tank. If you can't find the type of Uforce coils you want, such as the U2 Uforce coils, simply hit the webchat and we can help you find them for your shopping basket.
What type of Uforce Coils do you stock?
These coils perform at their best paired alongside high VG liquids with a recommended minimum ratio of 70VG/30PG.
Voopoo Uforce Coils come in a pack of 5 and are available in the following resistances:
- D4 Quad Coil
Resistance: 0.4 Ohm (Best from 50W-90W)
- N2 Dual Mesh 
Resistance: 0.3 Ohm (Best from 45W-80W)
- N3 Triple Mesh
Resistance: 0.2 Ohm (Best from 65W-100W)
What is the best Uforce Coil?
While the Uforce U2 coils are hugely popular, we also see a lot of popularity with the Uforce mesh coils too. If you are after a great blend of clouds AND flavour, then you can't go wrong with the N3 Triple Mesh. If that's your goal, a blend of both, then they may be the best Uforce coils from Voopoo.
View full details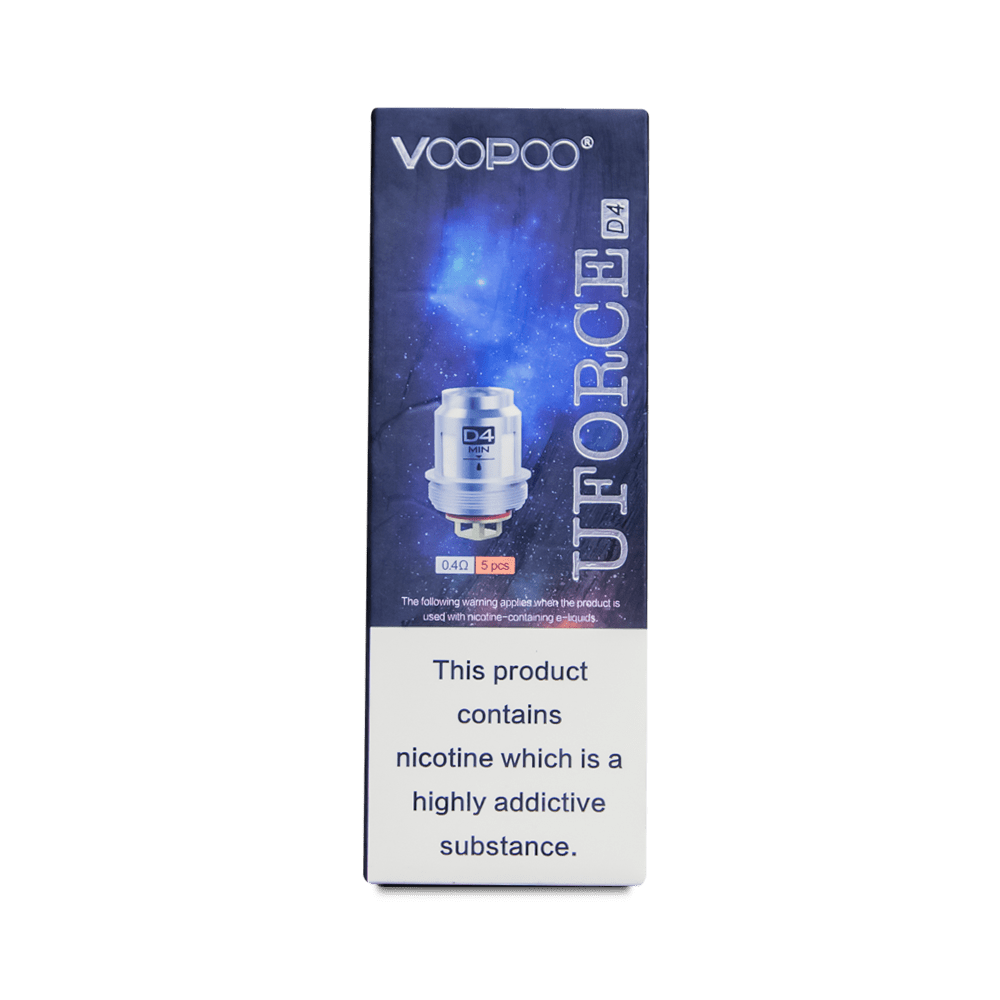 Coil
the product is perfect for the client's expectations