Regular price
Sale price
£7.99
Unit price
per
Sale
Sold out
Geekvape Q Series Replacement Pods
The GeekVape Q Replacement Pods feature a top-filling mechanism that makes it simple, fast, and convenient to refill. With the GeekVape Q Pods, you'll have a vaping experience that's dependable.

There is a wide range of coil resistances available for the GeekVape Q Replacement Pods, ranging from 0.6 to 1.2 Ohms. Higher resistances provide a draw that is more constrained, similar to that of a cigarette, while lower resistances enable a greater amount of vapour production and a more relaxed feeling. Depending on the coil resistance, the wattage should be adjusted between 12W and 18W before vaping.

Both the GeekVape Sonder Q and the GeekVape Wenax Q starter kits are compatible with the use of GeekVape Q pods.

When combined with e-liquid containing 50% vegetable glycerin, the GeekVape Q Replacement Pods are made to provide you with the best possible flavour and cloud experience. You can trust these pods to provide a reliable vape experience.
Geekvape Q Series Replacement Pods Contents:
View full details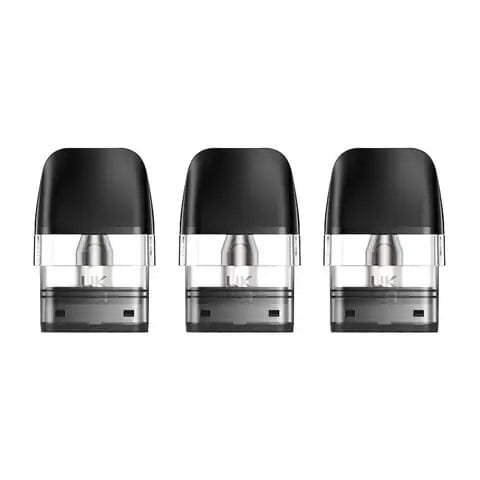 Pod
Good value for money last a while