Regular price
Sale price
£2.99
Unit price
per
Sale
Sold out
The Zeus take of the immediately recognisable RY4 Tobacco flavour, ZY4 changes the game. A Deep and earthy base note of tobacco is at the base of the inhale with meticulously layered smooth chocolate, and sweet caramel on the exhale all balanced by a subtle hint of vanilla! The best example of how to create a layered and complex tobacco blend there is!
Some liquids in this range have been created in a 70/30 VG PG ratio and will require to be used with higher wattages and the appropriate coils. The others have been created in a 50/50 ratio and are best used in starter kits and pod devices. Please select your mix accordingly in the drop-down menu.
Zeus Juice ZY4 E-Liquid is lovingly manufactured in the UK. Zeus Juice has made themselves known using eye-catching labels and their perfected craft of classical fruity and menthol-based liquids.
Size: 10ml.
VG/PG: 50VG/50PG and 70VG/30PG.
Strength: 6mg (50VG/50PG),
12mg (50VG/50PG),
3mg (70VG/30PG),
6mg (70VG/30PG),
20mg (50/50 Nic Salt),
10mg (50/50 Nic Salt)
What's the right nicotine ZY4 by Zeus Juice to use?
Everyone has their own nicotine tolerance and needs depending on the levels of cigarette consumption previously. If you want to get a better indication, check out our cigarette/vape strength picker:
Need more advice?
View full details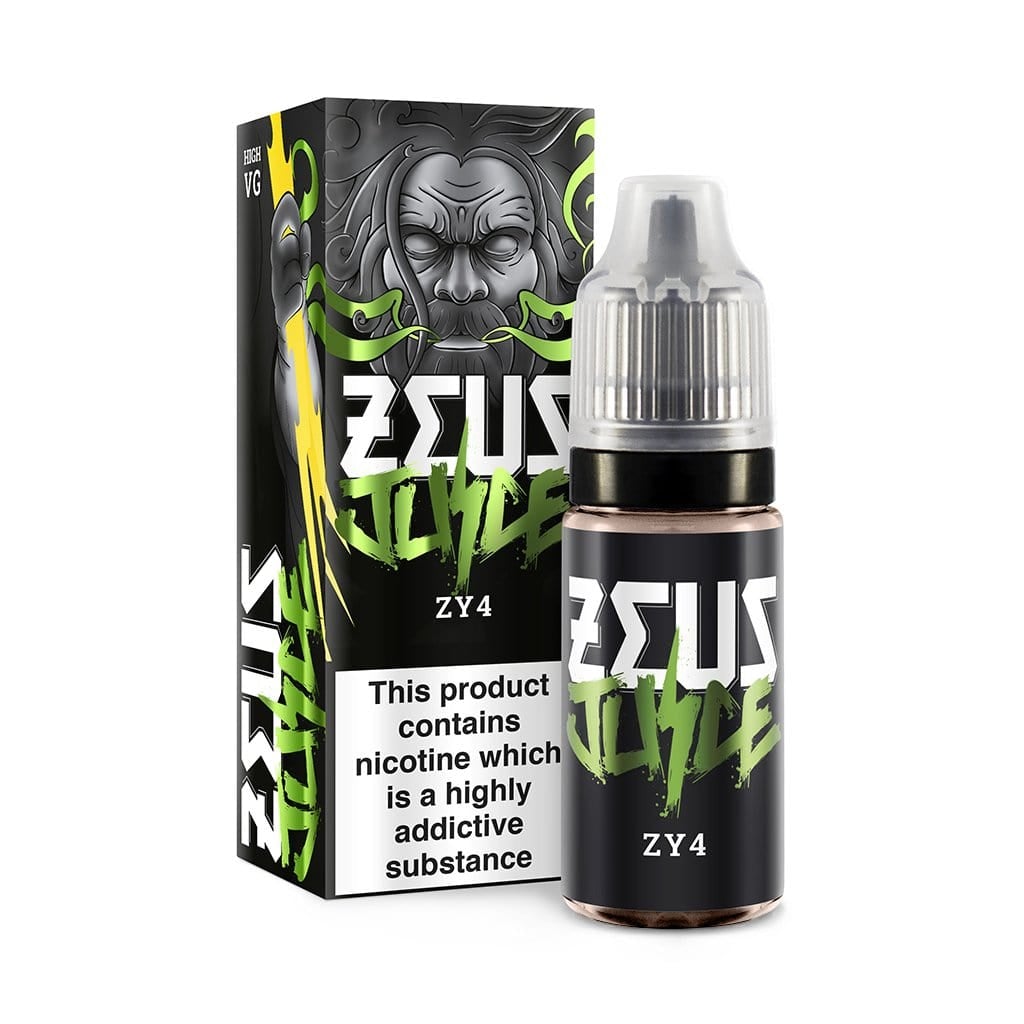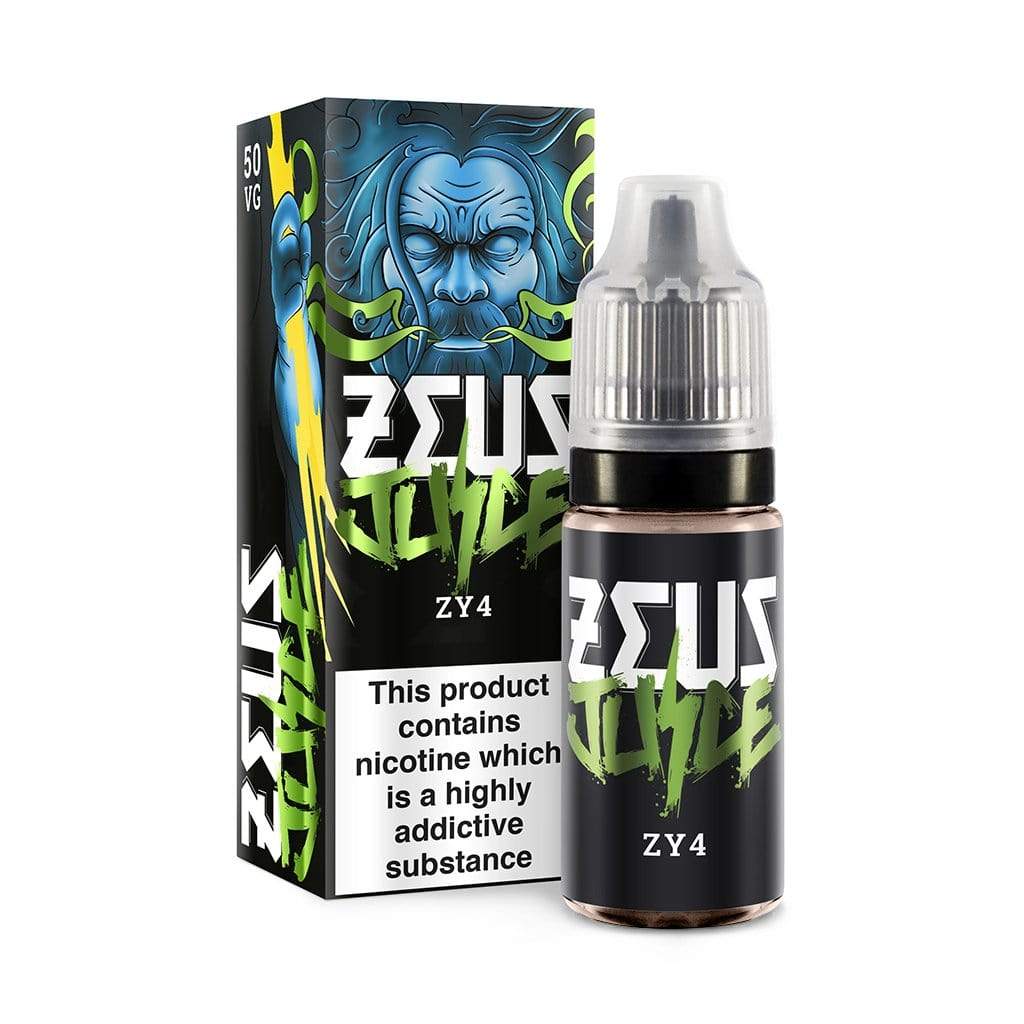 Great product
Super helpful staff great product