Regular price
Sale price
£8.99
Unit price
per
Sale
Sold out
Zeus Juice Bolt Shortfill E-Liquids
The Bolt E-liquid range is made by Zeus Juice and is aimed to create flavours that stray from the path of the original Zeus Juice range. These Bolt E-Liquids have more flavour combos that stay away from Zeus' signature aniseed touch, and include more dessert based e liquids as well as fruit medleys.
What Flavours Are Available In the Zeus Juice Bolt E-Liquids?
Lime Slush
This e-liquid features a flavour that is reminiscent of a frozen fruity drink and provides a reviving experience. A tangy and delicious treat that is sure to satiate your cravings is created when hydrating sour limes and extremely cold crushed ice are combined.

Mango Lychee Menthol
Let this e-liquid take you on an adventure to a tropical paradise with its Mango Lychee Menthol flavour. This mouthwatering taste of the tropics features an exotic fusion of ripe mango and aromatic lychee, and it is crowned with a chilling menthol kick on the exhale.

White Chocolate Mocha
This White Chocolate Mocha e-liquid will get your day off to a great start in the best possible way. An experience that is rich, warm, and flavorful can be obtained by brewing high-quality coffee beans that have been infused with a sprinkle of sweet white chocolate, which will please any coffee connoisseur.

Fruit Punch
Bolt's Fruit Punch e-liquid is expertly crafted, and it's bursting with all the deliciousness of fresh fruit. This colourful combination leaves a seriously fresh and juicy aftertaste that really packs a punch, and it does so in a way that is both quenching and sweet at the same time.

Strawberry Shortcake
The flavour of strawberry shortcake is one that makes one think of warm summer days. It is airy, sugary, and velvety, and it captures the essence of the ideal combination of a freshly baked cake topped with ripe, juicy strawberries and generous dollops of scrumptious cream.

Banana Custard
Banana Custard is a silky smooth combination of bananas that is topped with lashings of warm vanilla custard and is served in a bowl. This timeless flavour of creamy fruit will magically melt in the mouth of anyone who enjoys a sweet treat and is a combination that will never go out of style.

Vanilla Custard
This Vanilla Custard e-liquid, which is a delectable sweet treat, demonstrates the e-ideal liquid's compatibility with the flavour. Any sweet-toothed vaper will find heaven in a custard that is rich, velvety, and laced with hints of soft, fragrant vanilla. This flavour combination is a match made in heaven.

Cherry Cola
A time-honored flavour pairing, Bolt's Cherry Cola e-liquid glistens with an indescribable degree of sweetness. The contrast of the sweet, dark cherries and the bubbly cola results in a satisfying aftertaste that will do a good job of quenching your thirst.


Iced Berries
Iced Berries is an enticing all-day cooling vape that features a berry blend that has been expertly prepared, and then it is paired with sensational chilled menthol, which adds the final touch to the vape.

Bubbly Blackcurrant
Bubbly Blackcurrant e-liquid is a concoction that is delicately balanced, and it features a deep berry goodness along with a zesty citrus bite. The unexpected exhale of fizzy lemons, which is both sweet and sharp, lingers after the rich blackcurrants and orange zest have been blended together.
What Nicotine Strengths Are Available In The Zeus Juice Bolt Shortfill Range?
The Bolt E-Liquid Range comes in a 120ml bottle with 100ml of e-juice inside this gives you 20ml of room available to add 2 x 18mg nic shots which will make this e-liquid 3mg nicotine strength.
We also have some of the Bolt E-Liquids in 50ml bottles this will give you 10ml of room spare in the bottle to add 1 x 18mg nicotine shot which will make this e-liquid 3mg nicotine strength.
View full details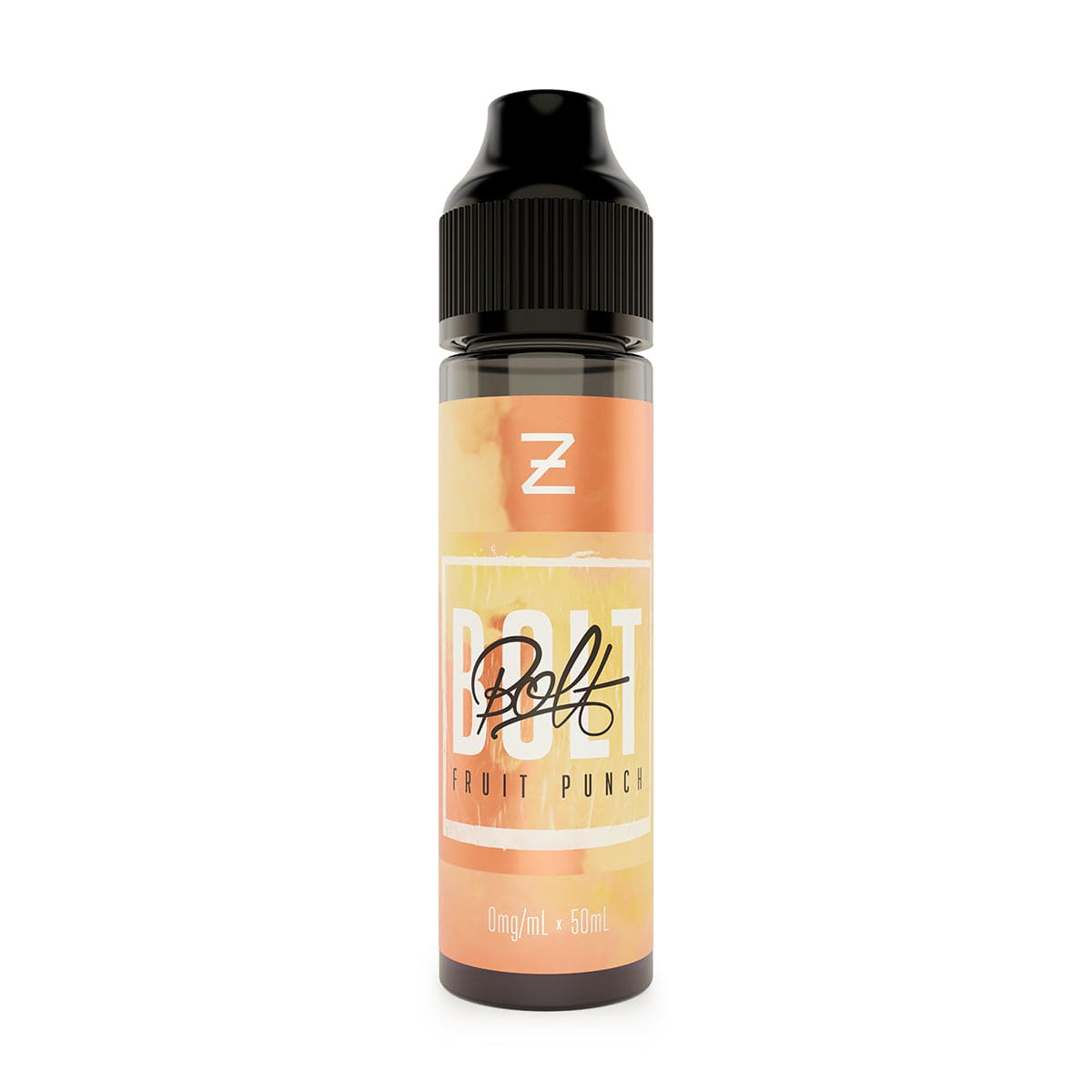 Love the flavour very pleased with product