Regular price
Sale price
£9.99
Unit price
per
Sale
Sold out
Yeti Ice Cold 100ml Shortfill E-Liquids
 Yeti Ice Cold shortfills specialise in creating fruity-based e-juice with an ice-cold aftertaste. These Yeti E-Liquids combine strong, punchy fruit flavours with a koolada reminiscent of ice cubes added to a cool beverage.
With 30 different fruit combos available to choose from, there is something for everyone in the Yeti Ice Cold shortfills range.
What Flavours Are Available In The Yeti Ice Cold E-Liquids Range?
Apple Cranberry
The Apple Cranberry flavour combines the tartness of cranberries with the sweetness of green apples. This vape has a sweet flavour but a soft undertone, and as you exhale, you get a powerful hit of menthol mint.

Apricot Watermelon
One person's concept of a good time is another person's formula for deliciousness; for example, polar watermelon crystals are launched against a wall of frozen apricots.

Banana Blast
A tropical mixture of fresh, sweet, and creamy bananas with a dash of ice from the arctic!

Blood Orange Grape
A masterful combination of fully ripened blood oranges with a grape base note for added sweetness. A confluence that very few people saw coming, but everyone is quite happy that it has!

Peach Blueberry Blueberry
An extraordinary combination of luscious peaches, sweet blueberries, and an ice aftertaste on the exhale round out the flavour profile.

Blue Raspberry
Unquestionably a timeless work. The flavour is described as having notes of sweet candy combined with the fruity tones of fresh juicy raspberries with a powerful blast of mint menthol.

Bubblegum Candy Cane
The frosty festive flavour of Bubblegum Candy Cane captures the sweet yet minty taste of an old-time classic candy cane, and it is mixed with another classic taste that will make your day even more festive. This flavour combination is sure to put you in the holiday spirit.
Cherry
Cherries mixed with a touch of sugar are finished with a strong menthol kick. Cherry

Citrus Freeze
A wild onslaught of citrus combinations with just a hint of sourness sprinkled in.

Cola
You have not misunderstood what I am saying at all! The Yeti Monsters have recently introduced a new flavour to their lineup called cola. It's not complicated; it's just cola!

Dark Fruits
A fascinating concoction of dark fruits that combines the sweetness of berries with an iced bite.

Energy
An invigorating and charged combination of tangy summer berries and an energy beverage made with crushed ice and menthol for a refreshing finish.

Frost Bite
Mystery berries are a hybrid that has been crossed with a distinct coolness to provide a chilly exhale.

Frozen Pear
The most recent member of the Yeti family is now available for purchase. Pears that are sweet and juicy and are found sitting on ice are included in this item. This is the perfect choice for you if you are a pear fanatic.

Grape
A blend of deep, dark berries that is both light and sweet, with a generous helping of fresh mint.

Honeydew Blackcurrant
Exhaling this e-liquid leaves a chilly and sweet flavour, thanks to the combination of honeydew melon slices and dark blackcurrant, all of which have a distinct aroma.

Kiwi Pomegranate
An unusual combination of the best kiwis and the most recently picked pomegranates can be found. Unquestionably an irresistible vape juice that will linger on your taste buds for a considerable time.

Lemonade
Vaping lemonade is a great way to relieve your thirst since it combines the powerful citrus flavour of freshly squeezed lemons with the sweet and fizzy taste of water. It is finished with an infusion of menthol with a minty flavour.

Orange Lemon
This refreshing citrus sorbet will melt away on your tongue as you follow the mysterious footprints in the snow, allowing you to satisfy your thirst while you do so.

Orange Mango
A mouthwateringly sour flavour reminiscent of freshly peeled oranges that have been cut and pressed, coupled with the tongue-tingling, tropical tang of ripe mangos, followed by a chilly exhale.
Original Candy Cane
Original Candy Cane has a delectably festive flavour and captures the sweet but minty taste of a traditional candy cane. This flavour has been around for a long time.

Passionfruit Lychee
It has come to light that the Yeti does possess a passionate side. Because it contains so much lychee, this Baltic blend will give you chills down your spine.

Pink Raspberry
Blue It's Raspberry's younger sister, Pink Raspberry, and she's finally here! You have every right to want more of this citrus vape juice since it will leave you wanting more.
Raspberry Candy Cane
The flavour of Raspberry Candy Cane is delightfully festive, encapsulating the taste of sweet, luscious raspberries that have been twisted into the flavorful yet minty taste of an old-fashioned candy cane that has been given a modern twist.

Strawberry
Yeti Strawberry is a scrumptiously reviving vape that features a prime selection of plump ripe strawberries that have been sliced and diced to release a multitude of sweet flavours with an icy feeling on the exhale. Strawberry Yeti Strawberry is available in 100mg and 200mg nicotine strengths.

Watermelon
The revitalising and thirst-quenching flavours of freshly sliced watermelon are brought together with a hint of minty menthol that provides an energising rush of flavour.
What Nicotine Strengths Are Available In The Yeti Ice Cold Shortfills Range?
 The Yeti Ice Cold Shortfills come in 100ml bottles with 20ml of spare room in the bottle for you to add 2 x nicotine shots (not included) to make this e-liquid 3mg nicotine strength.
What PG/VG Ratio Are The Yeti Ice Cold 100mls?
Yeti E-Liquids have a consistency of 70VG 30VG, this means that they should be used in big cloud vape kits (sub-ohm kits)
View full details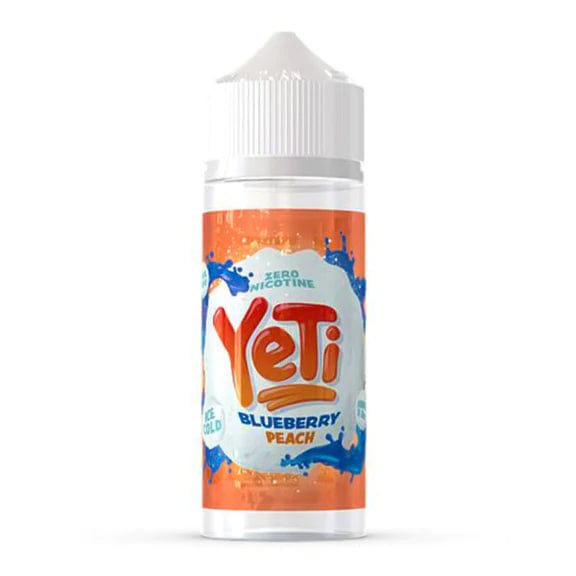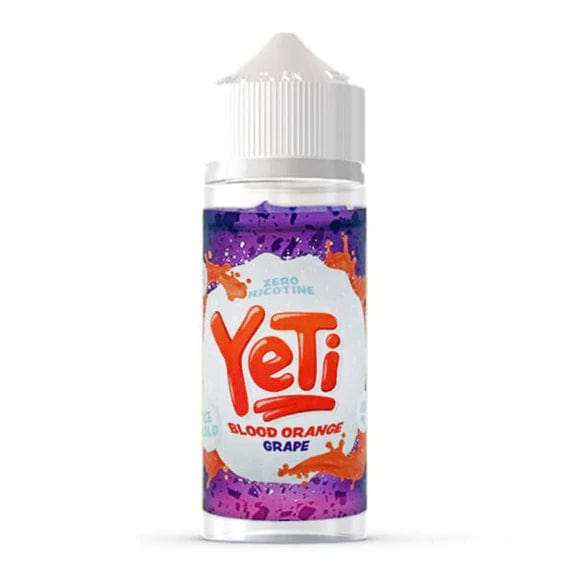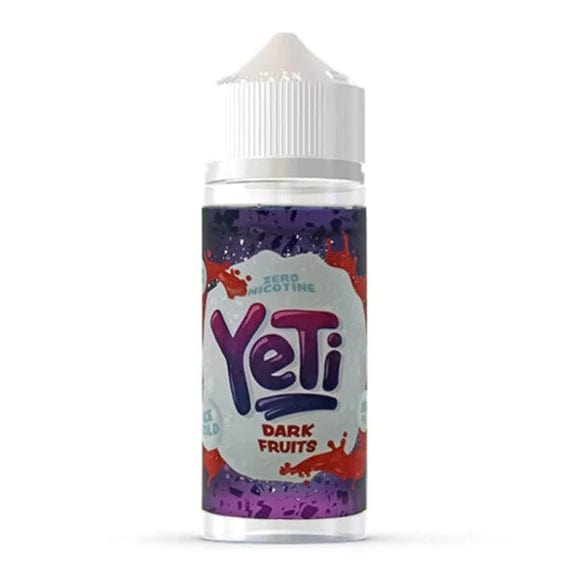 Vape shop
Always help me and no what they are talking about