Regular price
Sale price
£9.99
Unit price
per
Sale
Sold out
Yeti Blizzard 100ml Shortfills
The creators of the original Yeti line, Prohibition Vapes, create Yeti Blizzard in the UK. The Blizzard series is particularly frosty and is designed for ardent menthol fans. The fruit and menthol blends in the Yeti Blizzard e-liquid line produce a selection of crisp and sweet flavours that are perfect for all-day vaping.
What Flavours Are Available In The Yeti Blizzard Eliquid Range?
Apple

This "applanche" of flavour comprises storm-damaged crisp, red, and green favourites blended with frost bite.

Blood Orange

Feel this bitterly cold flood of ripened Blood Orange juice shock over your palate as it is kept blast chilled.

Blueberry

Prepare yourself for this snowfall of luscious, frost-bit wild blueberries just thawing out for your enjoyment.

Original

The arctic snow didn't kill these polar, almost delicious mint leaves, giving them a distinctively rich, glacial flavour.

Passion Fruit

With its sweet flavour and exposure to the sour glacial storm, this pure Passion Fruit will keep you below zero all day.
What VG/PG Ratio Is The Yeti Blizzard Range?
The Yeti Blizzard Range has a VG/PG ratio of 70VG/30PG and, therefore should be used in sub-ohm vape kits.
What Nicotine Strength is The Yeti Blizzard Shortfills?
Yeti Blizzard Shortfills come in a 120ml bottle and contain 100ml of e-liquid; you have enough room to add 2 x 18mg nicotine shots (not included). Once you combine this e-liquid with 2 x 18mg nicotine shots, you will have 120ml of vape juice at 3mg nicotine strength.
View full details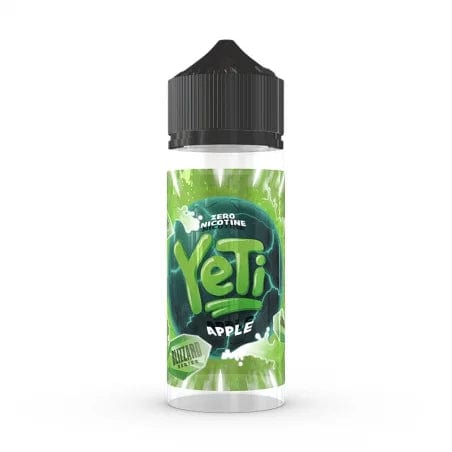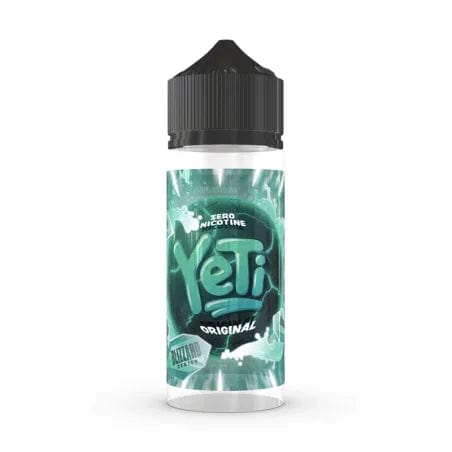 First try ..
.. bought the Blood Orange Yeti Blizzard as my usual juice was out of stock .. maan, I'm kinda glad it was! I have one word to describe this juice ..
Lush! Excellent flavour and a blast of ice to finish .. will be choosing this one again! ⛤⛤⛤⛤⛤