Regular price
Sale price
£4.99
Unit price
per
Sale
Sold out
SKE Crystal Bar Disposable Vape
To replicate the exquisite crystal design of the SKE Crystal Bar disposable vapes, they are built with stainless steel and material approved for use in food preparation.

Each Crystal Bar 600 device features an integrated battery with a capacity of 500 mAh and is pre-filled with a crystal-clear 2 ml 20 mg nicotine salt e-liquid flavour for the utmost enjoyment. There are 40 distinct flavours available, and each one is just as delicious as the next!

Crystal Bar disposables are designed with an ergonomic mouthpiece for simple inhalation activation. These disposables support a Mouth-to-Lung draw and provide up to 600 puffs.

This device does not require any setup to get started. Instead, you can start vaping with this device as soon as it is removed from its packaging!
What Flavours Are Available In The SKE Crystal Bar?
Apple Peach       
Banana Ice
Berry Ice
Blue Fusion
Blueberry Cherry Cranberry
Blueberry Raspberries
Blueberry Peach Ice
Blueberry Sour Raspberry
Blue Razz Lemonade
Bubblegum
Bull Ice
Cherry Ice
Cola Ice
Cotton Candy Ice
Fizzy Cherry
Fresh Menthol Mojito
Green Grape
Gummy Bears
Honey Melon
Kiwi Passion Fruit Guava
Lemon & Lime
Lemon Peach Passion Fruit
Mango Ice
Menthol
Peach Ice
Pineapple Peach Mango
Pink Lemonade
Skittles (Rainbow)
Sour Apple
Sour Apple Blueberry
Sour Blueberries
Strawberry Banana
Strawberry Blast
Strawberry Burst
Strawberry Kiwi
Strawberry Ice Cream
Tiger Blood
Tobacco
Vimto Energy (Vimbull Ice)
Watermelon Ice
Watermelon Strawberry Bubblegum
SKE Crystal Bar Disposable Features:
Beginner-Friendly
600 Puffs Per Bar
Inhale Activated
20mg Nicotine Salt
Smooth Throat Hit
Compact Disposable Kit
View full details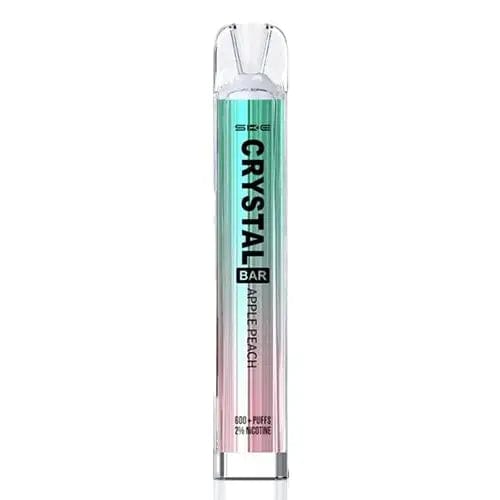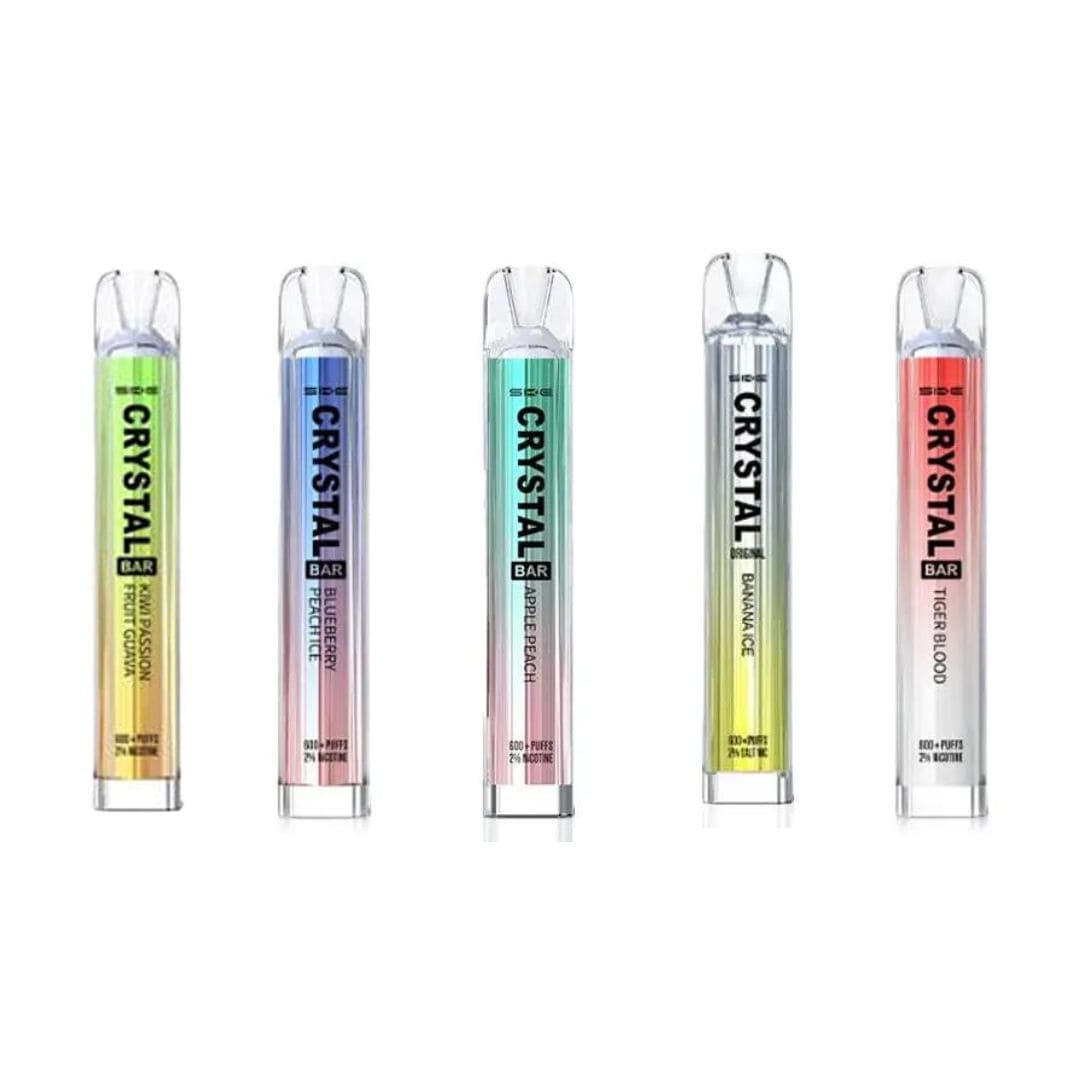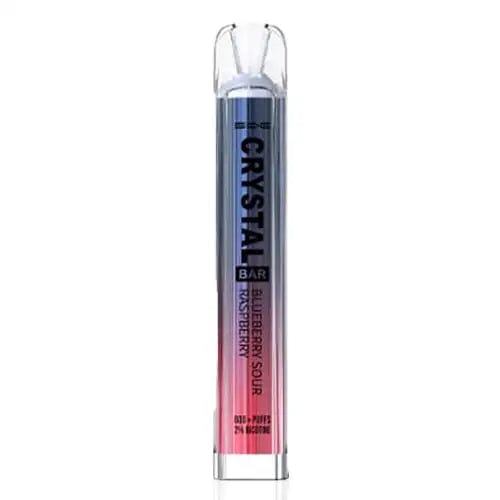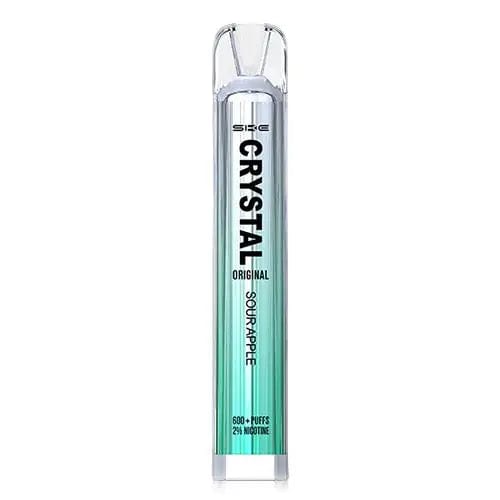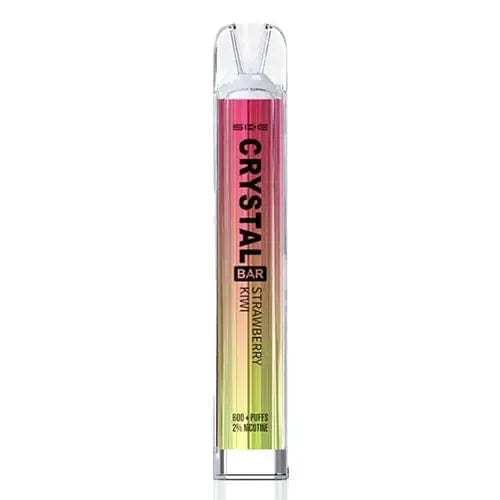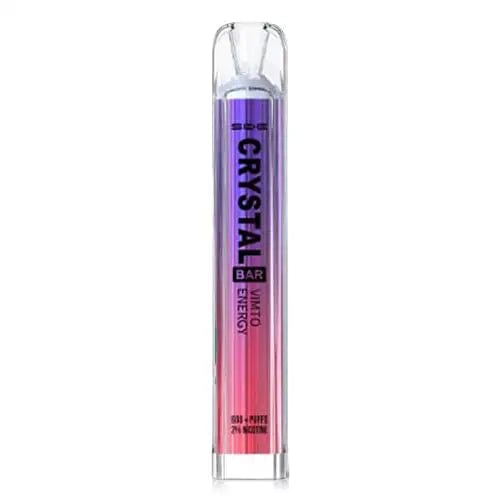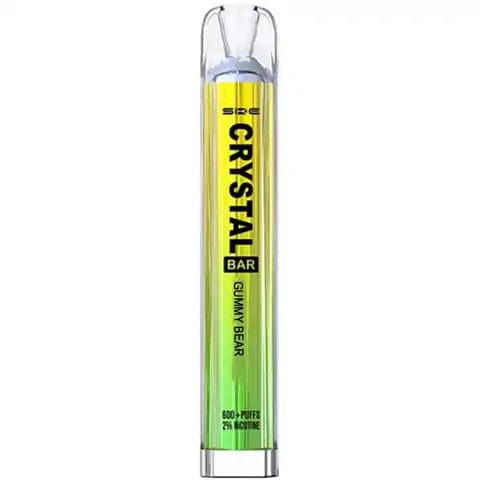 Will buy again
Great flavours and taste.Vapeology are a great shop if they do not have an item in stock they will contact you and delivery is quick.Communication great.
Disposable
It has amazing flavour and lasted me quite a while. 100% recommend to go here.
Crystal bar
I love the product, very handsome man working in Ashford shop 😉
SKE Crystal Bar Disposable Vape
SKE Crystal Bar Disposable Vape