Regular price
Sale price
£2.99
Unit price
per
Sale
Sold out
IVG 10ml Nicotine Salts
IVG e-liquid is made in the UK and has a wide variety of candy, fruit, soda menthol, tobacco, and dessert vapes. They are available in 10ml bottles in strengths of 10mg or 20mg nicotine salt to give you a smoother throat hit.

The IVG Nicotine Salts range has a PG/VG ratio of 50/50 which makes them ideal for us with MTL kits and pod kits to give a similar sensation to traditional cigarettes.
Featured in the range of IVG 10m E-Liquids are over 30 different flavours:
HONEYDEW LEMONADE

Honeydew melon puree that's been blended together with lemon juice that's been freshly squeezed and topped with crushed ice. A flavour that will truly make your mouth water.

CITRUS LEMONADE

Grapefruits with their peels removed are combined with the rinds of oranges and lemons to produce a natural citrus lemonade with a tart flavour. A true all-day vape.

FRESH LEMONADE

Lemonade that is made with a handful of freshly squeezed ripe lemons and a dash of sugar for sweetness is a classic recipe that is both brilliant and straightforward, and it is suitable for any event.

RIBERRY LEMONADE

A flavour that is extremely gratifying, characterised by a harmonious combination of crushed blackcurrants and wild berries combined with refreshing lemonade.

PINK LEMONADE

Your favourite lemonade with undertones of grapefruit's natural sweetness.

TROPICAL BERRY

This flavour combines tropical fruits and berries with the ideal amounts of gum, bringing you your favourite traditional chewing gum in the form of a flavorful confection.

STRAWBERRY WATERMELON

The flavour of strawberries and watermelons will make your mouth water like nothing else can.

PEPPERMINT BREEZE

To the point of being chewable! The brilliant combination of the freshest mints possible with the flavour of chewing gum. This incredible flavour will take you back in time and give you a sentimental feeling.

CINNAMON BLAZE

Cinnamon with just the right amount of sweetness and heat expertly blended together. Your taste buds are going to be begging for more after you indulge in this delectable treat.

FRESH MANGO

An elixir of the sweet, tropical mango fruit with citric undertones that is very pleasant.

SUMMER BLAZE

Lemonade made in the style of Sicily and flavoured with a variety of summer fruits.

SPEARMINT

A jolt of crisp spearmint to wake up your senses, with just a touch of bubblegum for good measure.

RAINBOW BLAST

The amazing sour taste of mixed fruit candy, inspired by some of your favourite sweets, will leave you wanting more and more.

BUBBLEGUM

That incredible bubblegum flavour, which, upon exhalation, will cause you to be transported back to happier times from your youth.

BLUE RASPBERRY

Treat consisting of fresh blueberries and raspberries, with a touch of slushiness for added texture and flavour.

KIWI LEMON KOOL

Kiwi fruit that has been freshly blended with a touch of lemon.

COLA ICE

Your all-time favourite bubbly cola, over ice, and ready to drink.

APPLE BERRY CRUMBLE

Apple and blackberry make for a delicious filling in this traditional English crumble.

NEON LIME

Sherbet is made of lemon and lime, with an exhale that is reviving.

FOREST BERRIES ICE

A refined combination of natural dark blackberries, hints of blackcurrant and red currant, and a sweet burst of red cherries brings out the fruit's natural brightness.

PINA COLADA

The pina colada of all pina coladas, this drink is made with fresh pineapple juice, coconut milk, fresh cream, and crushed ice, and it is shaken to combine all of the ingredients. Leaving you with the truest tasting pina colada flavour possible, all in one convenient vape.

BLUEBERG BURST

An undertone of blue fruitiness, followed by a sensation of crystalline coolness.

ICE MENTHOL

Chilled Menthol with an increased amount of menthol and a hint of ice!

BERRY MEDLEY

The ideal beverage for the warm weather season is a concoction that combines tart raspberries, dark blackcurrants, and green apple juice in an interesting and distinctive blend.

TROPICAL ICE BLAST

An intricate combination of freshly squeezed and iced exotic fruits, providing you with notes of sweet and sour kiwi, followed by naturally luscious red watermelons, and finished off with delicate amounts of sour green apples.

CHERRY FROZEN PIECES

Indulge in a combination of freshly handpicked red cherries and a blast of crushed ice, which will give you a flavour explosion that is both sweet and icy.

PARADISE LAGOON

Juicy pineapples on ice, gently blended with chunks of ripe papaya and elements of citrus, leaving you with the delectable taste of paradise.

GREEN ENERGY

This powerful punch of your favourite energy drink, crushed with lime and ice, will give you the most intense buzz possible all day long. Stimulate all of your senses with this delicious concoction.

ICED MELONADE

Watermelon that is deliciously fresh and fruity, shaken not stirred, with a dash of galia melon, and sweet and tangy lemonade on ice served in a tall glass.

ORANGEADE

Give your taste buds a treat with a jolt of orange soda that's packed with fizz and finished off with a cool and reviving aftertaste.

SOUR GREEN APPLE

On the inhale, you'll get the taste of crisp, sour green apples, and on the exhale, you'll get a fruity kick with a sweet finish. Refresh your taste buds.

HONEY CRUNCH

Take pleasure in the taste of golden honey that has been drizzled over a mixture of crunchy cereals and is expertly encased in a touch of smooth milk.

UNICORN HOOPS

Your taste buds will be enlightened by the sweet flavour of marshmallows, which is intertwined with the satisfying sensation of cereal, and it will be finished off with a splash of milk, which makes it a delicious breakfast blend.

STRAWBERRY JAM YOGHURT

A flavour that is perfectly smooth and creamy yoghurt combined with the scrumptiously sweet taste of fresh strawberries.

VANILLA BISCUIT

A flavour reminiscent of traditional biscuits, complemented by a silky custard filling; this treat is delicious enough to be enjoyed with a hot cup of tea.

STRAWBERRY SENSATION

A mouthwatering combination of juicy fresh strawberries, sugary candy, and a dash of refreshing natural ingredients.
View full details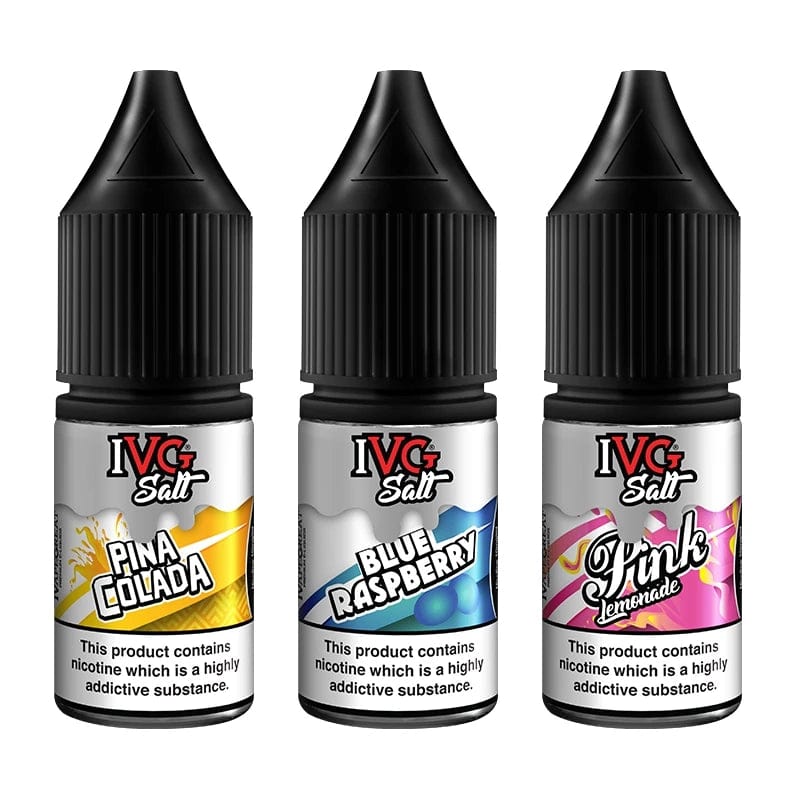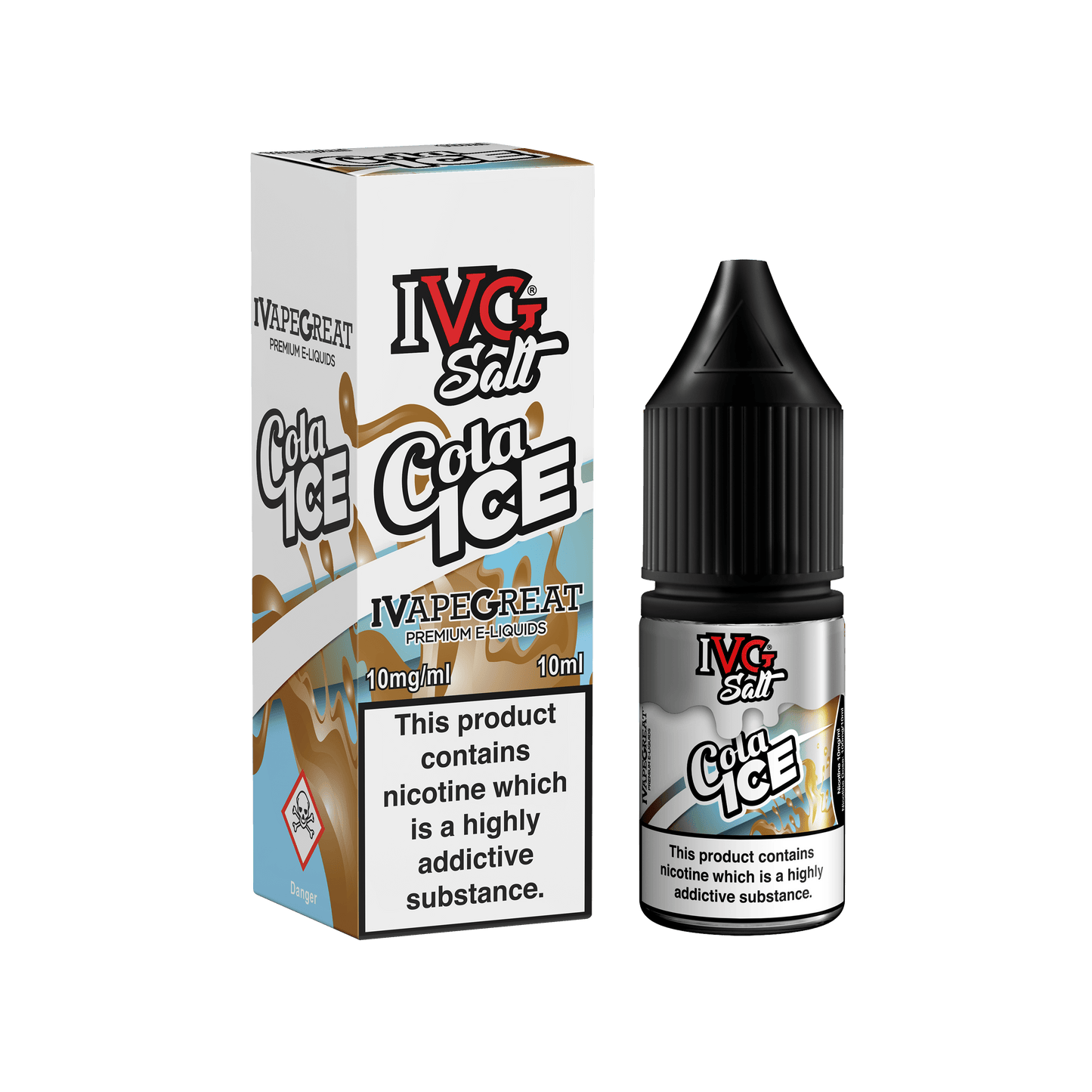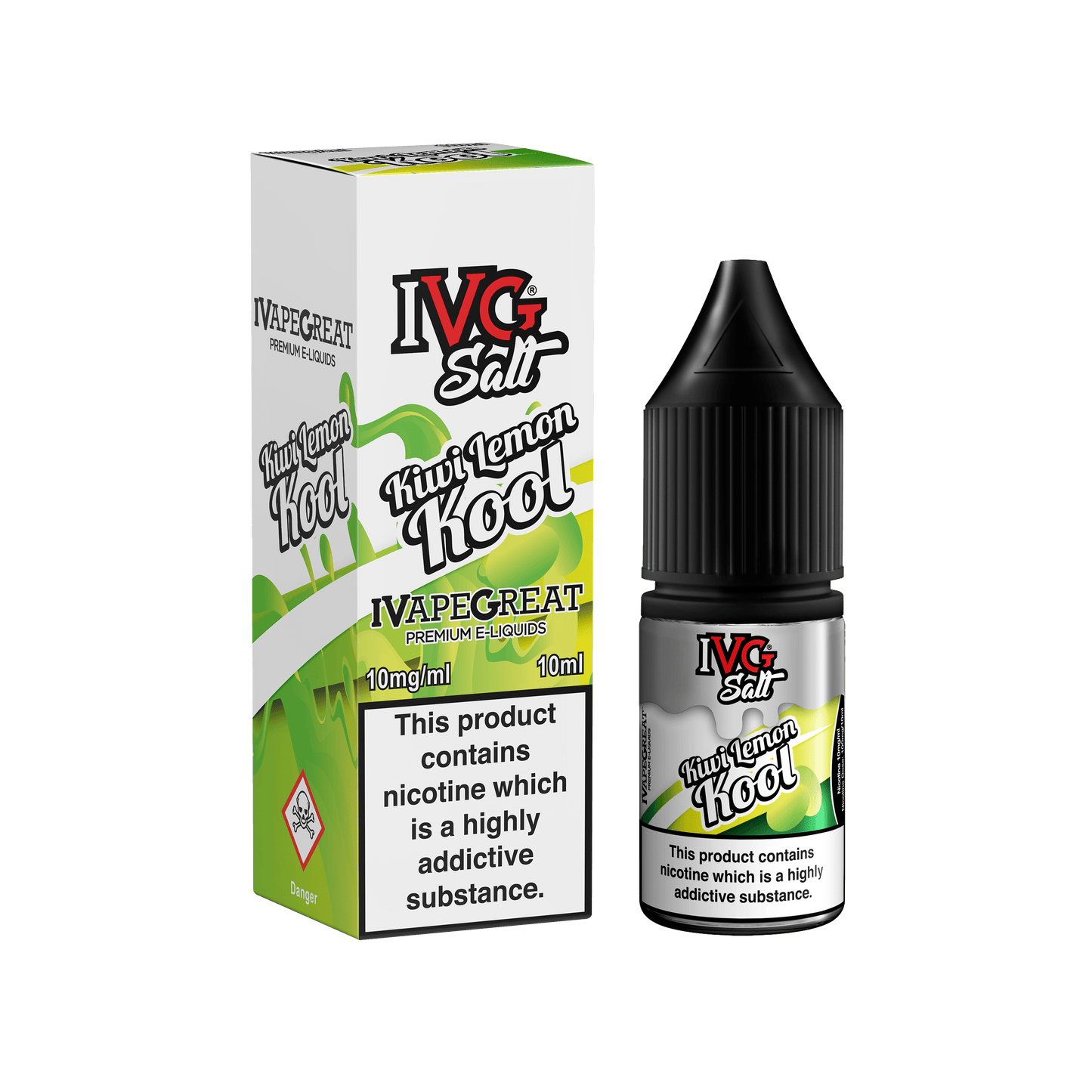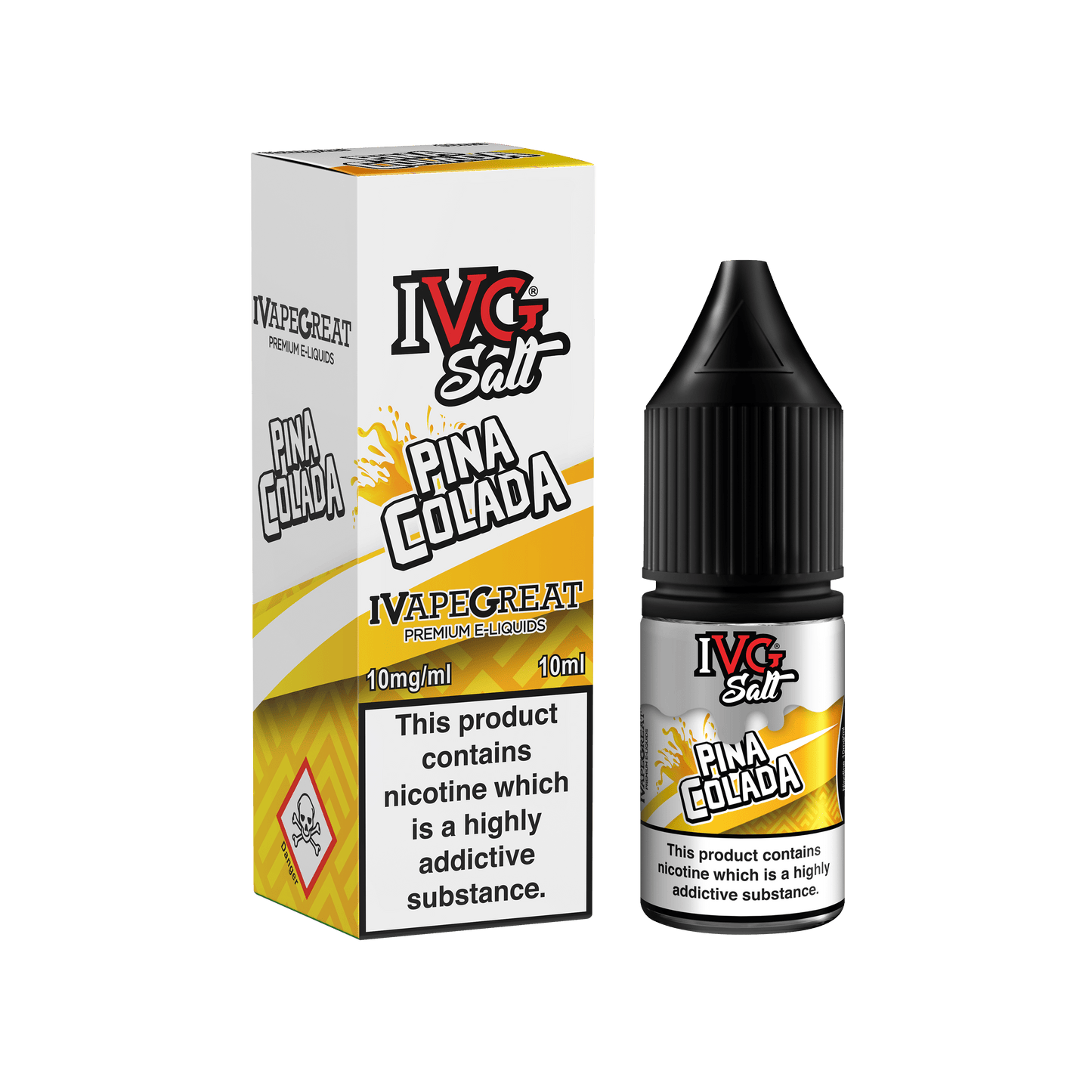 IVG 10ml Nicotine Salts | 40 Flavours