Regular price
Sale price
£9.99
Unit price
per
Sale
Sold out
Gulp Fruits 100ml Shortfill Range
The Gulp Fruits Range features refreshing fruity flavours that are sure to quench your tastebuds; if you are a vaper that enjoys fruity e-liquids, then Gulp Fruits is for you. Gulp E-Liquids are manufactured in the UK and have a VG/PG ratio of 70VG/30PG, which means they are ideal for sub-ohm vape kits. They come in a 100ml bottle with zero nicotine. To make this bottle a 3mg nicotine strength, you can add 2 x 18mg nicotine shots which are purchased separately.
What Flavours Are Available In The Gulp Fruits 100ml Shortfills Range?
Blueberry Sour Raspberry
Playful A truly multi-layered flavour, with the sweet and sour flavours of blueberries and raspberries fusing with a candied finish.
Strawberry Bomb
Strawberry Bomb is a flavour that will satisfy your need for a berry flavour with a crazy kick! Genuine, unadulterated tones of a ripe, freshly plucked strawberry bursts into your mouth.
Strawberry Peach
A blend of ripe, juicy, and naturally sweet Strawberries and Peaches. Very, really tasty!
Summer Fruits
Indeed, there is nothing about this variant that doesn't scream "Summer." This amazing summer vape juice blends refreshing fruits like raspberry, strawberry, blackberry, kiwi, and watermelon.
Tropical Fruits
An incredible mashup of tropical fruits, this e-liquid will have you daydreaming about lounging on the best beach in the world. It features mango, pineapple, lime, orange, and passionfruit.
Watermelon Blast
Inundate yourself with Watermelon Blast! This refreshing tropical fruit is perfect for those hot summer days when a few slices of its juicy and crisp core are just what you need.
View full details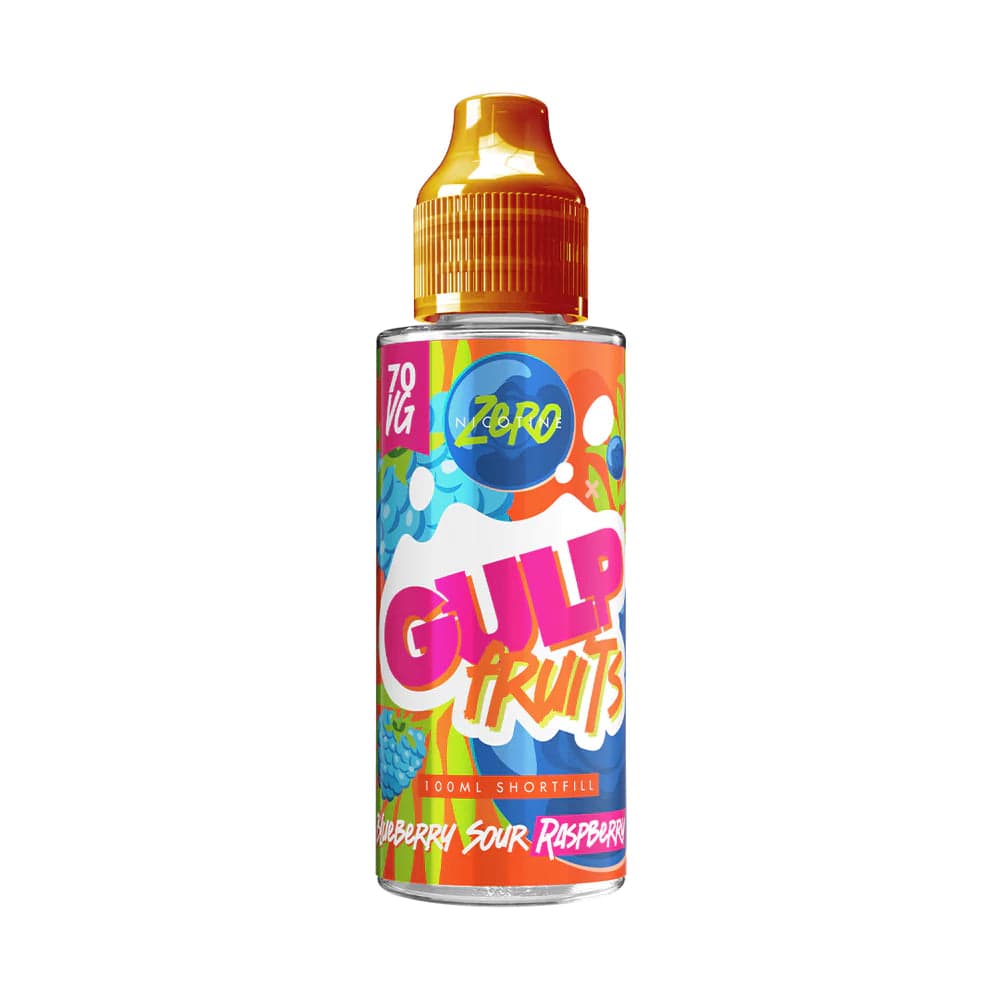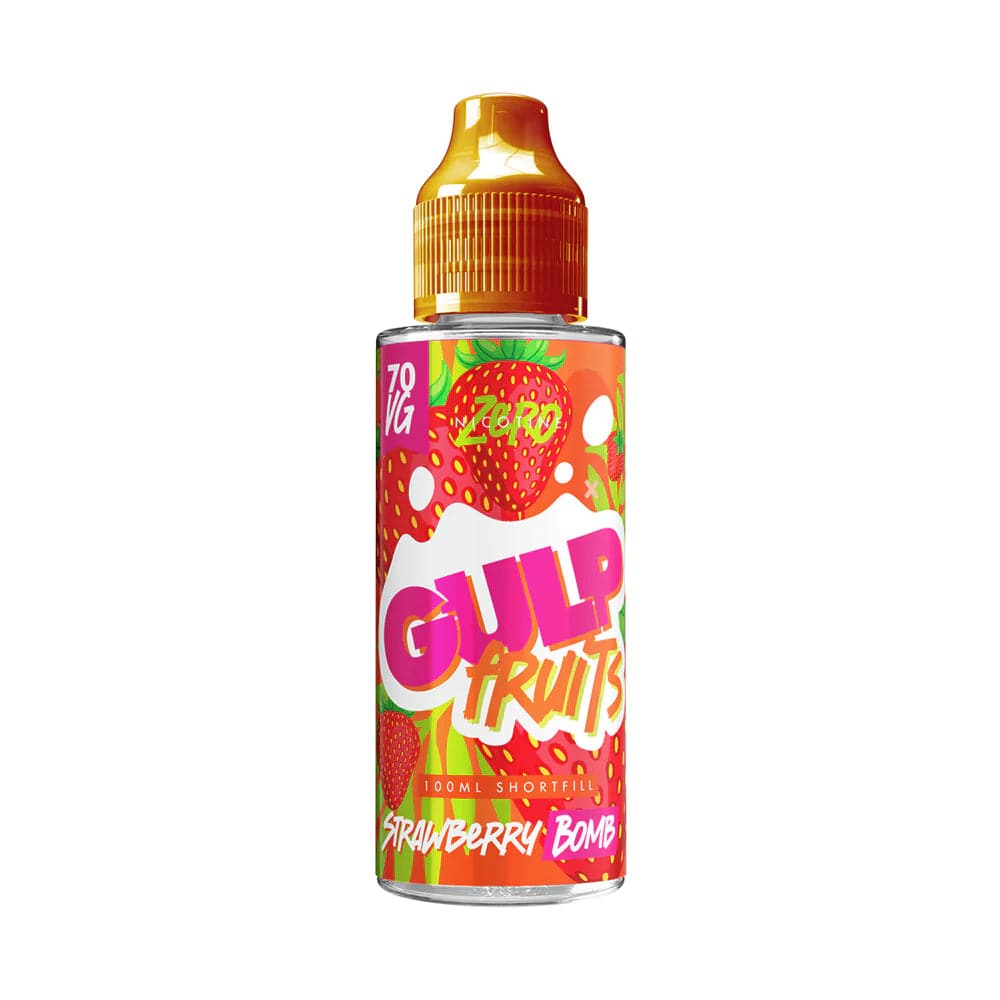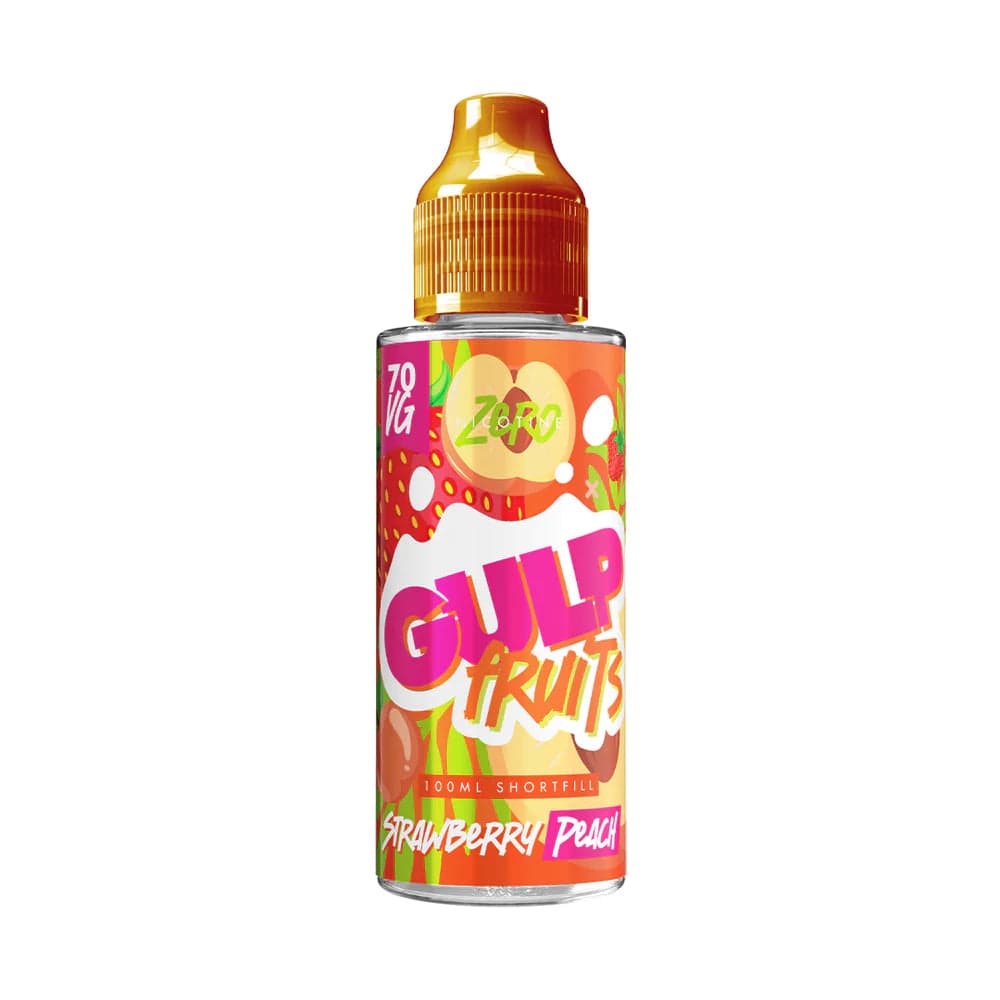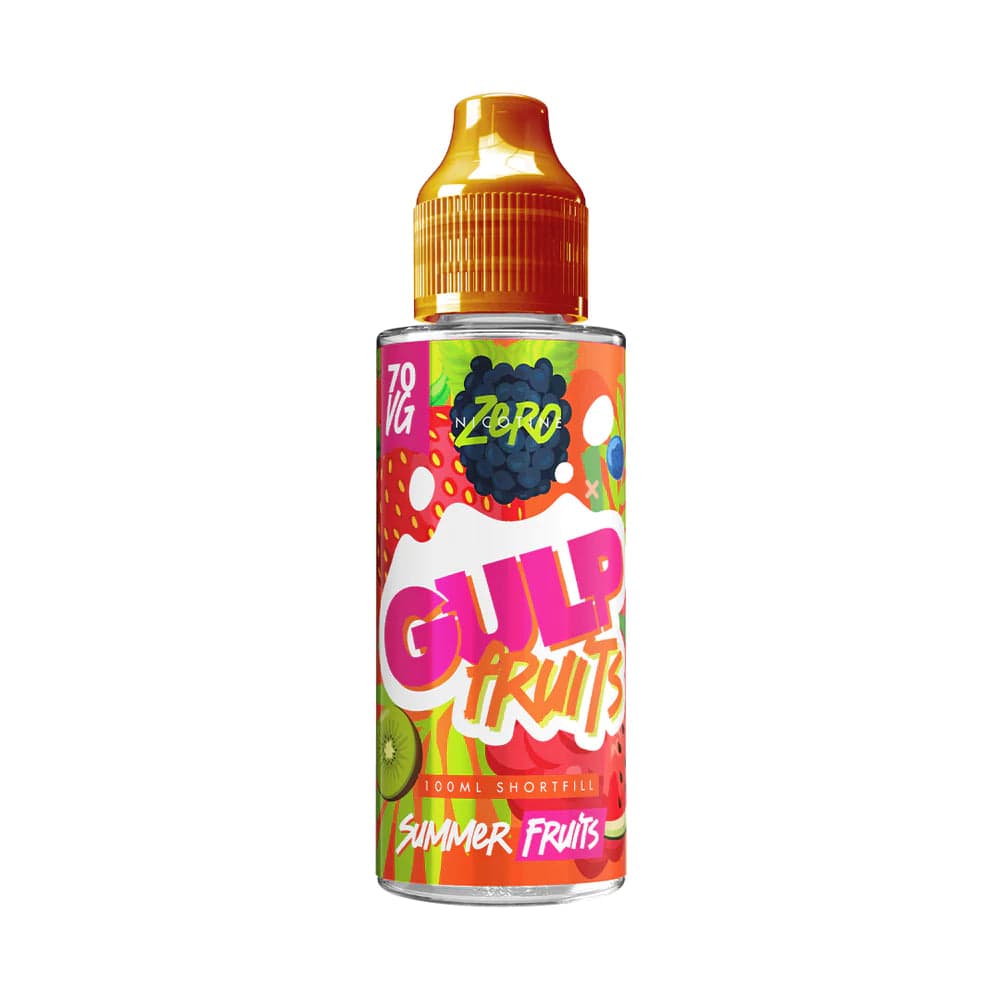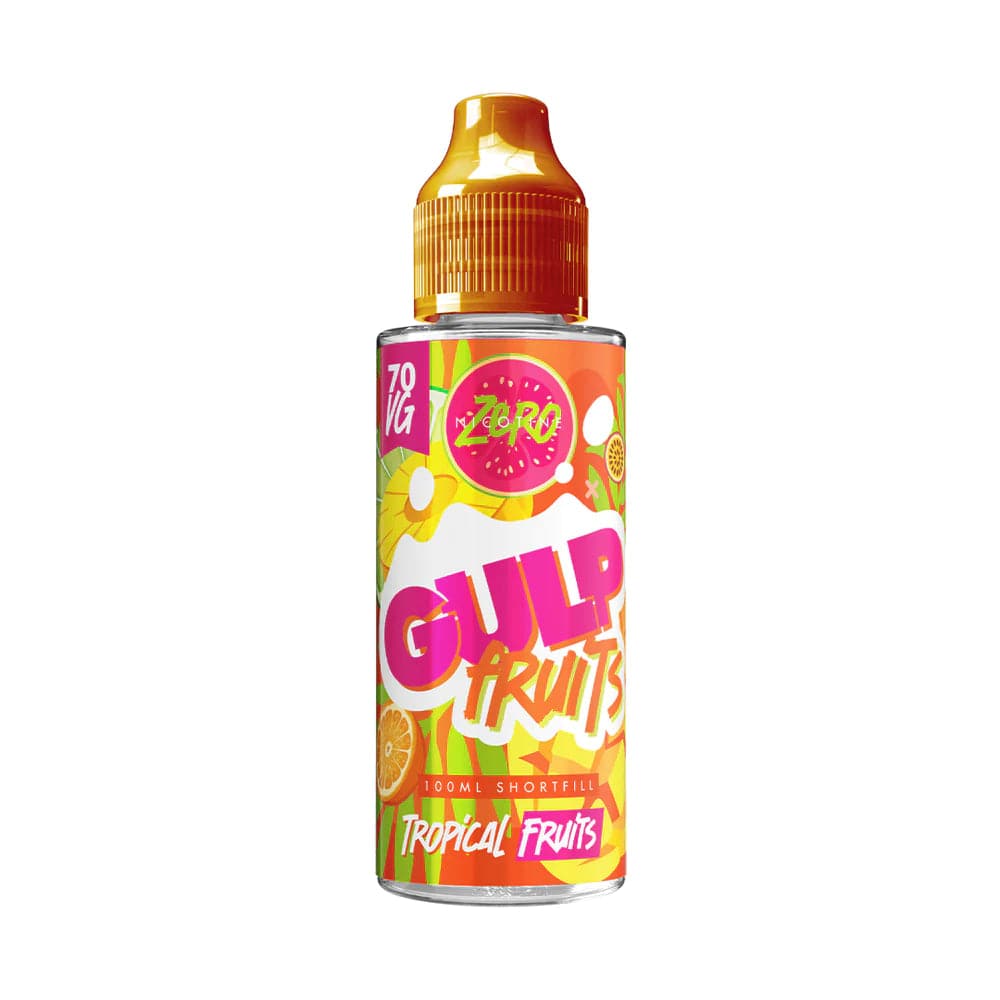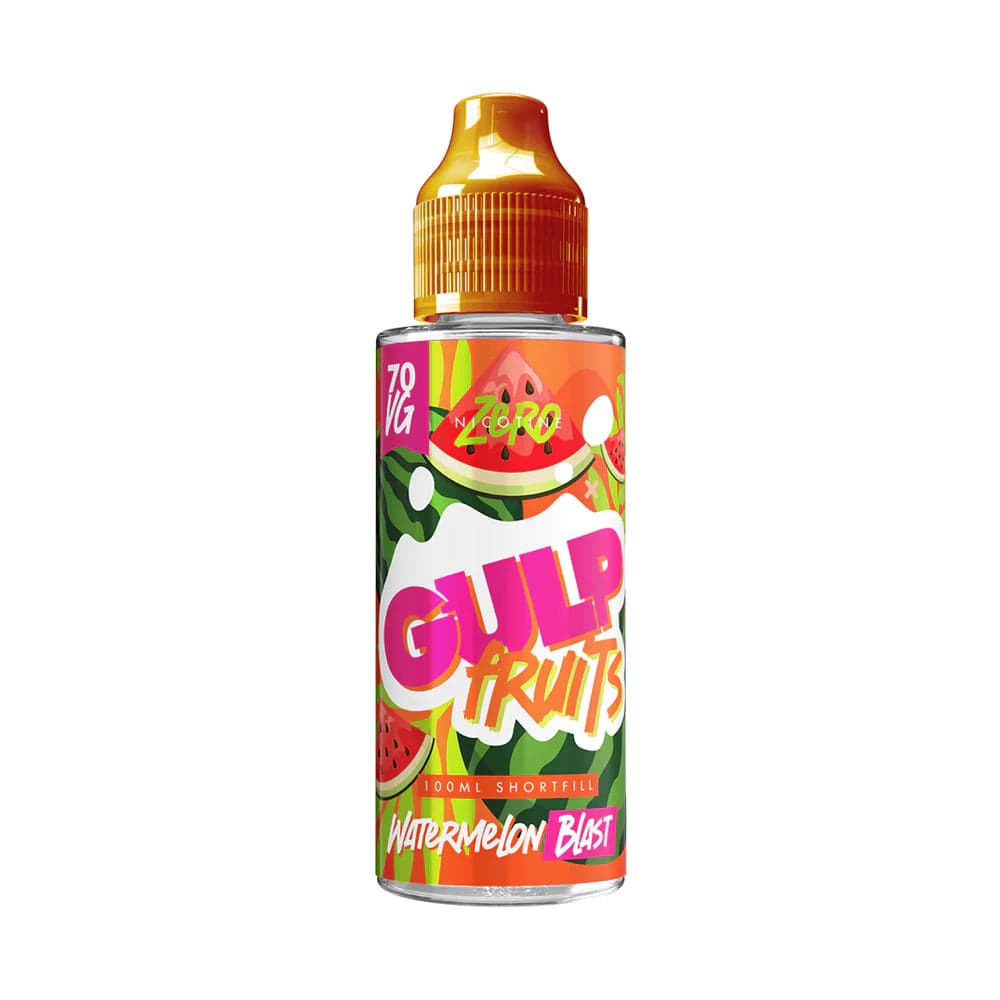 Gulp
Not to bad price is great strawberry peach is good
Fruit Juice
Amazing as everything Vapology sell, brilliant quality products and great customer service am very happy with the Gulp fruit it's certainly a great flavour 🙌👍