Regular price
Sale price
£8.99
Unit price
per
Sale
Sold out
Dotmod dotpod Replacement Pods (2 Pack)
The DotPod is intended to be utilised with the DotPod Nano vape kit. These replacement pods have a capacity of up to 2 millilitres (ml) of e-liquid and are equipped with mesh coils that heat e-liquid more quickly, enhancing flavour production. Because the coil is built into the pod, you won't have to deal with any dirty maintenance either; when the time comes, you'll have to replace the pod in its whole.
Dotmod dotpod Replacement Pods Features:
Refillable Pods
2ml E-Liquid Capacity
MTL & RDTL Vaping
Push Fit Pod Connection
Side Fill System
0.8 Ohm or 1.0 Ohm Coil Resistance
There is a small silicone stopper on the side of the DotPod that can be removed to reveal an e-liquid port. The process of refilling your DotPod is very straightforward. There are two pods that may be used with the device. One of them, with a resistance of 1.0 ohm, provides a "mouth-to-lung" (MTL) inhalation, which produces a minimal amount of vapour and simulates the sensation of smoking a traditional cigarette. On the other hand, the 0.8 Ohm pod will generate a little bit more vapour, which is perfect for vaping using the RDTL (Restricted Direct To Lung) method. For the greatest possible vaping experience, we recommend using these pods in conjunction with 50/50 and salt nicotine e-liquids.
Dotmod dotpod Replacement Pods Contents:
x 2 Dotpod Replacement Pods
View full details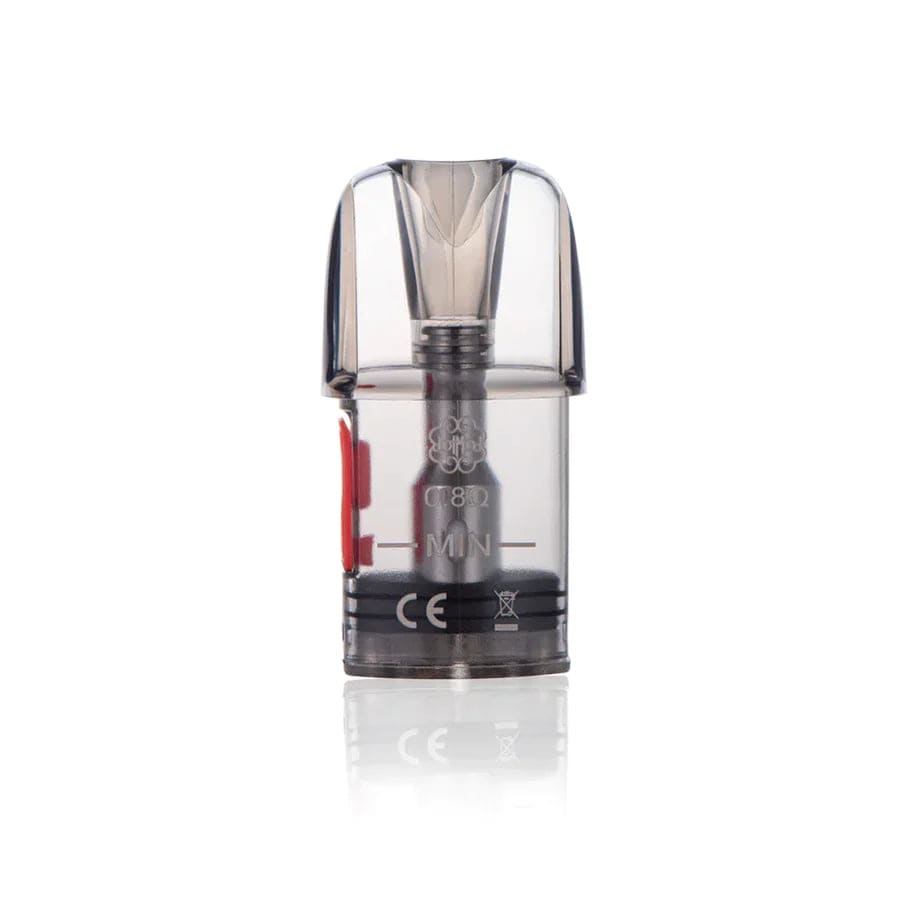 Excellent Pods
After several months of use & always getting my coils from this company I can say every time I've received them they are superb. Coils work perfectly, delivery is quick & the customer service is brilliant!