Regular price
Sale price
£2.99
Unit price
per
Sale
Sold out
Doozy Temptations Nic Salts
The Doozy Temptations are a collection of e-liquids by Doozy Vape Co., each one a decadent take on a classic dessert flavour. They come in both 10ml nic salts with a 50% VG concentration, ideal for MTL (Mouth To Lung) alternatives like pod kits and vape pens.
What Flavours Are Available In The Doozy Temptations Range?
Strawberry Milk 
Strawberry and clotted cream with a touch of milk for a silky, smooth flavour. Happiness in a Puff of a Finger!
Muffin Delight
Beautifully tender and delicious Muffin with a little taste of cinnamon and the sweetness of fruit.
Jam Tart
Blueberry Pastry filled with a buttery pastry filled with a sweet and sour blueberry jam. An absolute staple at any afternoon tea!
Ice Cream Cake
Spongy cake layers filled with vanilla ice cream and sprinkled with sugar.
Banana Split
This exquisite dessert is appealing thanks to the velvety smooth blend of sweet bananas and vanilla ice cream.
View full details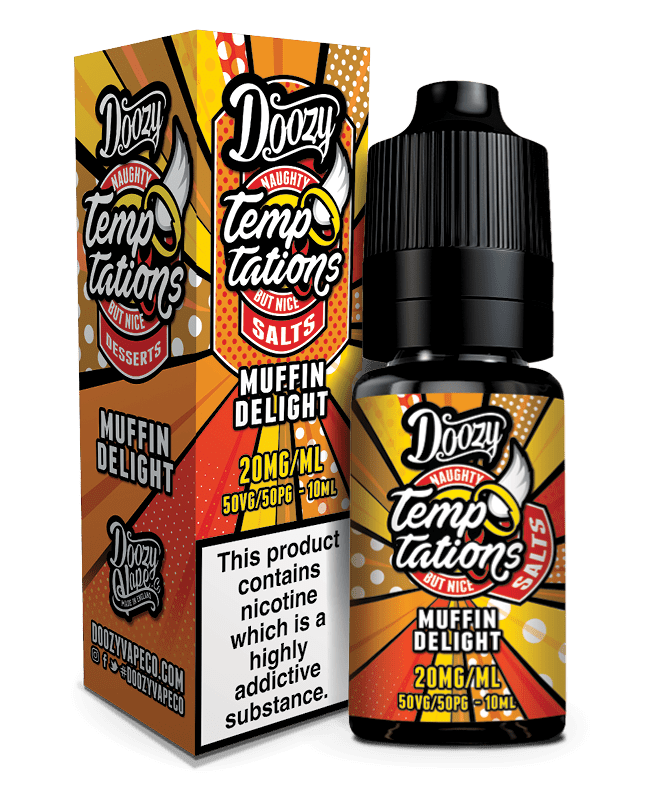 Doozy nix salts
Very nice flavour, doozy is one of my favourite eliquids.