Regular price
Sale price
£2.99
Unit price
per
Sale
Sold out
Bar Series Nic Salt E-Liquids
The vaping community has seen a recent uptick in the popularity of the Bar Series Nic Salts E-Liquid. Despite the fact that we are all aware of how much the market for throwaway items has exploded, the fact remains that this may be rather pricey because the prices mount up. Now we have disposable inspire e juice of the most popular and sought-after disposable flavours available in 5 mg,10 mg and 20mg nicotine salts.
Developed by the flavour scientist over at Mixtio, this collection of over 10 mouthwatering flavours has been given the brand name Major Flavor. These can be utilised in a variety of pod kits, all of which are readily available from us at costs that are certain to be among the most affordable you have encountered.

These flavours are almost exactly the same as those found in Geekbar, but who's looking?
What Flavours Are Available In Bar Series Nic Salts?
Blue Razz Lemonade
A traditional blue raspberry flavour with a baseline consisting of just a touch of fizz. In addition, the flavours of the fruits really come through in this one.

Blue Sour Raspberry
A beguiling flavour that was first introduced to us by the experts at Elux, and it is now available as a nicotine salt e-liquid. When combined with tart raspberries, sweet blueberries provide the ideal flavour combination.

Blueberry Ice
To put it simply, a refreshing inhalation followed by a delicious blueberry flavour. These blueberries have been collected at the exact right moment to ensure that they are mature enough to be used to make a nic salt that is truly exceptional.

Cola
The flavour is sweet, but not overly so, and it has a slight fizziness to it, which lends dimension and richness to the experience as a whole. The exhale has a silky texture that is quite pleasant to take in, and it has a tinge of caramel and vanilla in the background. Cola e-liquid, in general, is a flavorful and enjoyable vape that is ideal for anyone looking for a flavour that is nostalgically familiar and traditional.

Cotton Candy

This flavour imparts the distinctive flavour of sugary candy floss, which is incredibly sweet, as well as an abundance of sweetener.

Energy Ice
A classic type of energy drink that has been flavoured with a menthol aftertaste. First and foremost, you will taste a variety of fruits accompanied by a mild menthol presence.

Grape
The juice of fresh, luscious black grapes has been used to create this flavorful powerhouse for your enjoyment.

Kiwi Passionfruit Guava
Probably one of the flavours that have the greatest level of demand in the world of disposables.

Lychee Ice
It has arrived! Lychees that were just picked and frozen, along with some ice.

Mango Ice
The tropical flavour combines the stickiness of mangoes with the icy bite of ice. Therefore, those of you who like mangoes, hurry up and get it!

Sweet Strawberry
Simply said, its flavour is like biting into a juicy and sugary strawberry that has been preserved in nic salt form.

Peach
Nothing but succulent and sugary peaches stuffed into this itty-bitty bottle of 10 millilitres.

Watermelon Ice
Watermelons with their juices still inside, sitting on a bed of ice.

Berry Lemonade
A delicious combination of fresh berries that are expertly put together and finished off with some lemonade fizz.

Gummy Bear

We would like to introduce you to the newest sweety nic salt in town. A delectable nicotine salt that captures the flavours of your go-to candies.

Strawberry Raspberry Cherry
A major success in the world of disposable e-cigarettes, now offered in the Bar Series Nic Salt. Raspberries and cherries, all of which have an acidic flavour, have been combined with amazingly fresh strawberries.
What VG/PG Ratio Are Bar Series Nic Salt E-Liquids?
Bar Series Nic Salt E-Liquids have a VG/PG ratio of 50/50, making them perfect for use with small and discreet mouth-to-lung and pod kits.
What Nicotine Strength Are Bar Series Nic Salt E-Liquids?
Bar Series Nic Salt E-Liquids are available in 3 different nicotine strengths:
• 5mg (Low)
• 10mg (Medium)
• 20mg (High)
View full details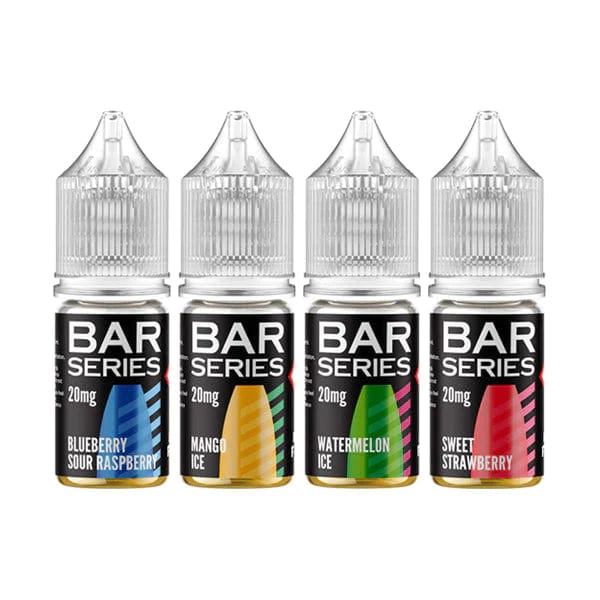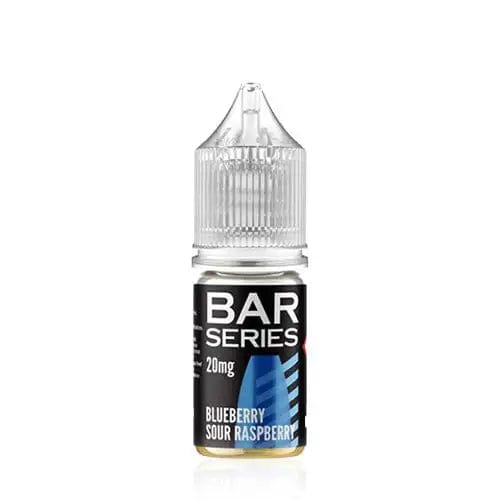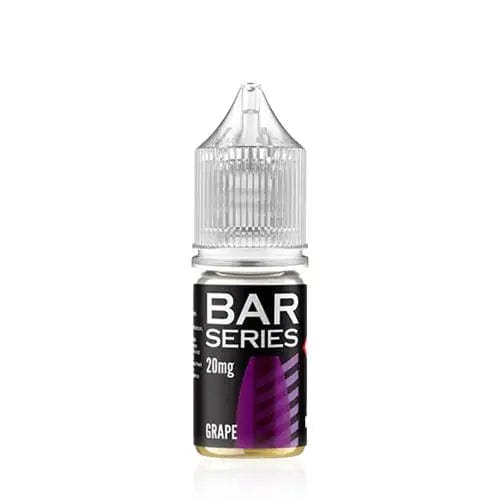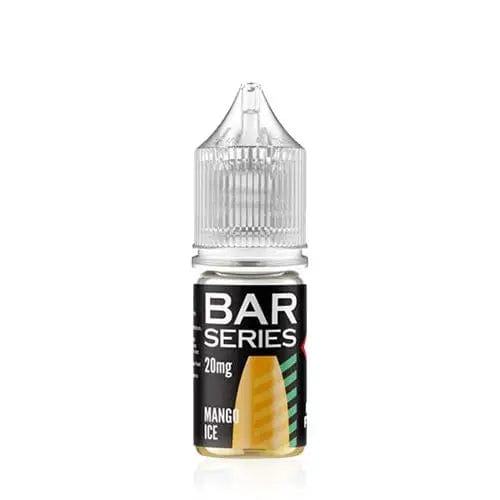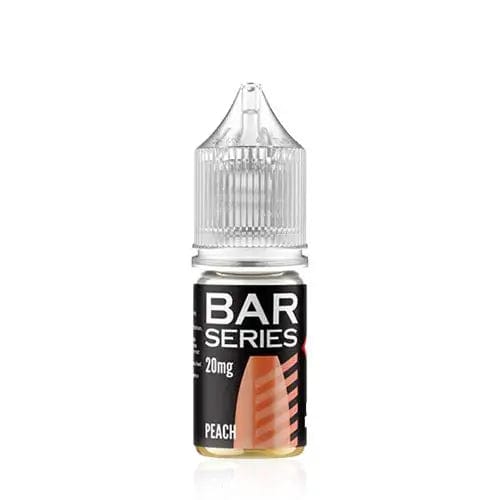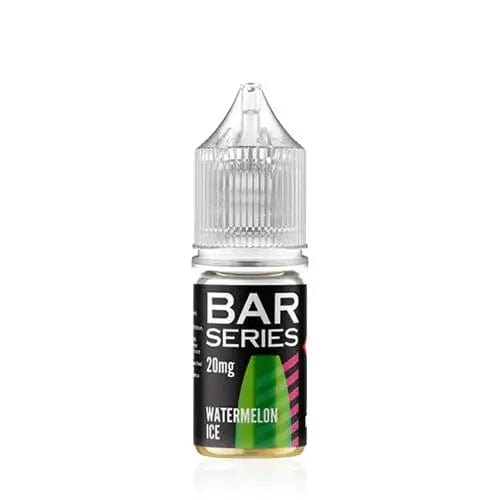 Bar series nic salt e-liquid
Unreal liquid and so many flavours to choose from, strong taste as well