Regular price
Sale price
£15.99
Unit price
per
Sale
Sold out
Zeus Juice Shortfill E-Liquids
Zeus Juice is a superb e-liquid line that is created in the United Kingdom. It contains a wide selection of fruit fusions and menthols, which are followed by delectable desserts and tobacco blends. Because Zeus Juice has been around since 2011, it is a well-established and very popular brand that will captivate your taste buds with high-quality tastes and one-of-a-kind blends that can be found in their shortfill collection.

You have some wonderful flavours named after fanciful figures from mythology, such as Midas, Pegasus, Cerberus, and Atlantis. You may also obtain certain blends that sound pretty strange, such as "Death by Bunny" or "Dimpleberry," yet all of these blends have excellent flavours on their own.

It is a great brand that has a concentration ratio of 70% VG (Vegetable Glycerine) and 30% Mixed PG (Propylene Glycol) and premium food flavourings. Zeus Juice E-Liquid 100ml Shortfills is available in a bottle with a capacity of 100 millilitres. A wonderful combination for vaping with sub-ohm coils!

Zeus Juice Shortfills come in a 120ml shortfill bottles which means you have space to add 2 x 18mg nic shots to create a 3mg nicotine strength.
Zeus Juice Shortfill E-Liquid Flavours:
Adonis
The inhale of this vape juice, which has a beautiful medley of berries with highlights of strawberries, will provide you with a pleasantly tangy flavour, while the exhale will provide you with a sweet ripe fruit flavour. Adonis is a real treat of a vape juice that features these flavours.
Apollo
The inhale of Apollo, which contains a beautiful combination of blueberries mixed with highlights of raspberries, gives you a moderately tangy flavour, which is closely followed by a zingy fresh lemonade with hints of fizz, producing a fantastic vaping experience throughout. 
Athene
Athene is a vape juice that is a real delight that offers a great combination of strawberries mixed with juicy watermelons that gives you a fruity inhale which is quickly followed by a zingy fresh lemonade with hints of fizz, producing a fantastic vape experience throughout the entirety of the vaporisation process.
Atlantis
When you inhale Zeus Juice Atlantis, you'll get a mildly tangy taste, and when you exhale, you'll get a breath of ice for a chilly aftertaste. This vape juice is a real delight, and it features the ideal combination of blueberry and sweet raspberry.
Black Reloaded
Zeus Juice The original "The Black" mix that was included in the Zeus Juice range has been reimagined as a new product called "The Black Reloaded," which also includes undertones of aniseed. A combination of powerful blackcurrants and dark berries, blended with fresh menthol and aniseed for a taste reminiscent of licorice and a mentholated exhale.
Cerberus
Zeus Juice Cerberus is a fantastic eliquid that provides you with three distinct fruity flavours. It boasts a delectable fruity blend of blood orange that is sweetened by soft peaches and coupled with tart cranberries. Each of the three heads of this fruity flavour profile is represented by a different fruit. Additionally, a cool menthol offers this combination a revitalising feeling, and an exhale that is mildly mentholated!
Cinnabird
Cinnabird is a uniquely delightful flavour from UK mix wizards, Zeus Juice. It has a base of a rich, buttery baked scone, which is then topped with the perky, tangy sweetness of fresh blueberries and a sprinkle of cinnamon, which is both warming and comforting.
Daphne
Daphne is a true treat of vape juice that features a fantastic creamy dessert combo capturing dark notes of blackberries paired with delicious cheesecake highlights and a buttery biscuit undernote, creating a smooth and luxurious vape experience throughout.
Death By Bunny
This indulgent-tasting vapour product was crafted by Zeus Juice and offers a luscious combination of ripe and sweet summer strawberries, which are combined with a light and airy whipped cream to provide a heavenly flavour. What a treat!
Dimpleberry
The delectable fruity treat known as Zeus Juice Dimpleberry boasts a fruity but herbal fresh-tasting blend of mixed berries that is complemented with a hint of cold eucalyptus and accented with a sharp menthol.
Dimpleberry Ice
A delicious yet fresh-tasting blend of mixed berries, Zeus Juice Dimpleberry Ice is an incredible flavour that is enhanced by a cold eucalyptus suggestion and accented with notes of Ice. This flavour is a standout of the Zeus Juice Dimpleberry Ice line.
Dimp Reloaded
The ever-popular Dimpleberry flavour from Zeus Juice has been reformulated to include even more menthol, eucalyptus, and a mouthwatering flavour profile. capturing the flavour of a delicious but herbal fresh blend of mixed berries accentuated by fresh eucalyptus and combined with a menthol that is cool and refreshing.
Dodoberry
Zeus Juice Dodoberry is a delightful eliquid blend that contains a fantastic fusion of lush woodland berries and juicy grapes paired with crisp fresh mint that refreshes your taste buds. This blend is sure to become a new favourite in your collection!
Dodoberry Ice
Zeus Juice Dodoberry Ice is an absolute treat of a vape juice that includes a fantastic combination of lush woodland berries and juicy grapes coupled with crisp fresh mint and a wave of frosty ice that refreshes your taste buds! This vape juice is a must-have for any vaper looking for a vape juice that will not disappoint!
Helios
Helios is a vape juice that is a real delight, and it offers a delicate combination of sour sweet apricots with tantalising notes that have been merged with juicy peach. This gives you a terrific fruity inhale, which creates a delicious vaping experience throughout.
Midas
Midas is a magnificent dessert-style eliquid that was created by Zeus Juice. It boasts a silky and delectable custard blend that is covered with a delectably sweet and sticky butterscotch sauce. This combination results in a sumptuous vaping experience.
Nessie
Nessie is a truly delectable vape juice that has a beverage blend that captures the flavour of the well-known Scottish beverage that is cherished by millions of people all over the world. In addition, it may be difficult to pick out a particular flavour within this blend. As a result, you should get ready to enjoy a medley of mixed fruits with undertones of orange and blackberry, all of which are well balanced with highlights of bubblegum to produce a superb vaping experience throughout.
Pegasus
Zeus Juice Pegasus is a delectable treat that Zeus has offered for us here. It contains a sweet and tangy blend of sweet strawberries blended wonderfully with juicy grapes and merged with a tangy sherbet to create a delectable vape that can be enjoyed at any time of the day.
The Animal
Zeus Juice The Animal is a new invention that is based on the classic "The Black" blend that is part of the Zeus Juice range. It is enriched with hints of sweet oranges that are the perfect compliment to the combination of dark berries and robust blackcurrants that are merged with crisp menthol for a refreshing exhale!
The Black
Dark berries and luscious blackcurrants come together in Zeus' confection to create a delectable flavour combination that is sure to please. In addition, a menthol flavour that is cool and refreshing binds all of the flavours, resulting in an incredible fruity explosion.
The Black Ice
Zeus Juice's The Black Ice is a magnificent flavour that boasts a delectable combination that captures a delightful bond between dark berries and luscious blackcurrants fused with menthol and a wave of Ice to create a chilly exhale!
Typhon
A delectable confection, Zeus Juice Typhon includes a one-of-a-kind bakery blend of raspberries coupled with zesty sweet lemons, which is then merged with freshly baked cookies to provide a delectable vape juice.
Vermilion
Zeus Juice Vermilion is a wonderful eliquid treat from Zeus that includes a rich dark cherry mixture that is laced with soothing menthol and enhanced with a hint of mixed berries on the exhale!
Vermilion Reloaded
The reloaded edition of Zeus Juice Vermilion is a delectable e-liquid that offers a revitalised sweet cherry combination that is laced with revitalising menthol and potent anise, and then accented with notes of berries on the exhale!
View full details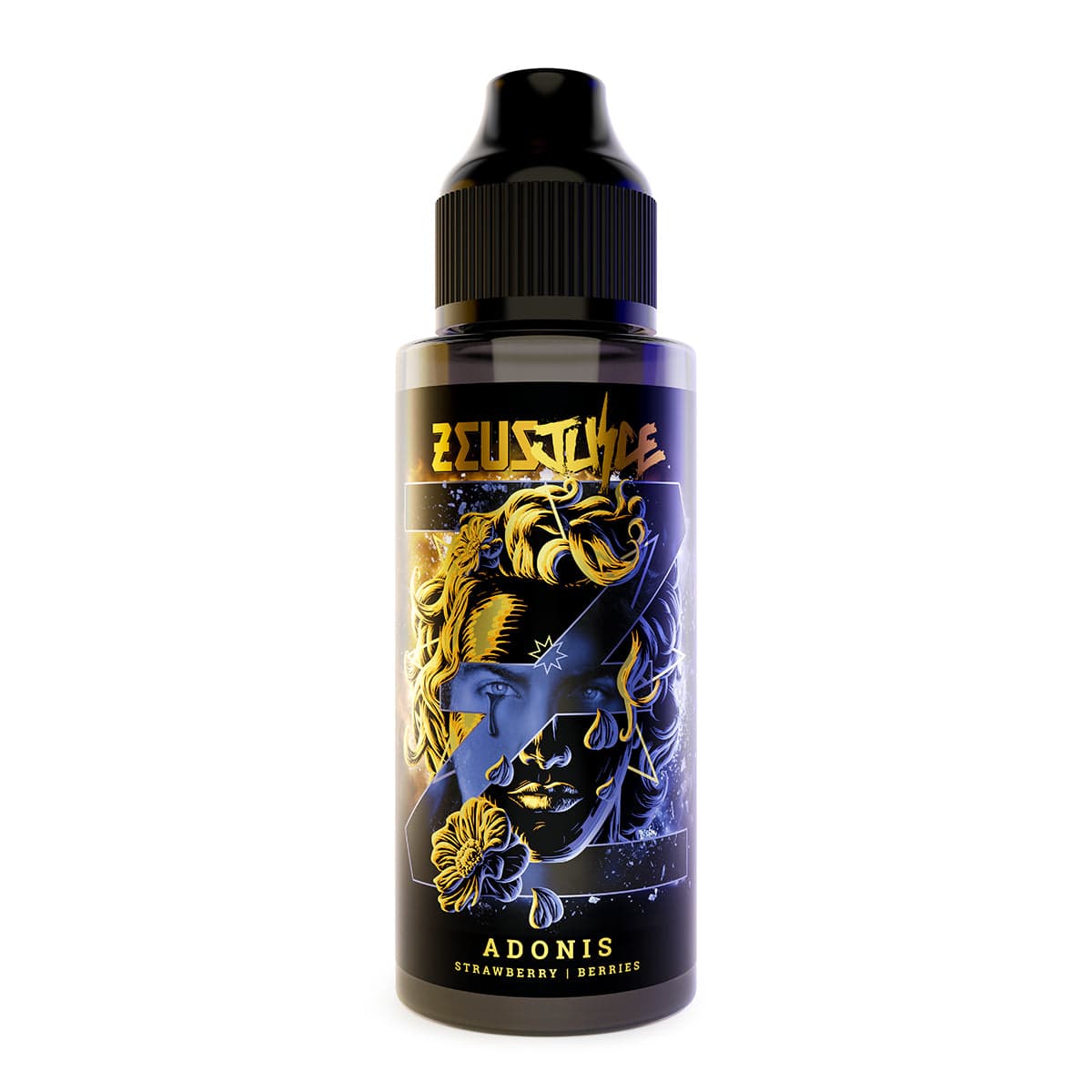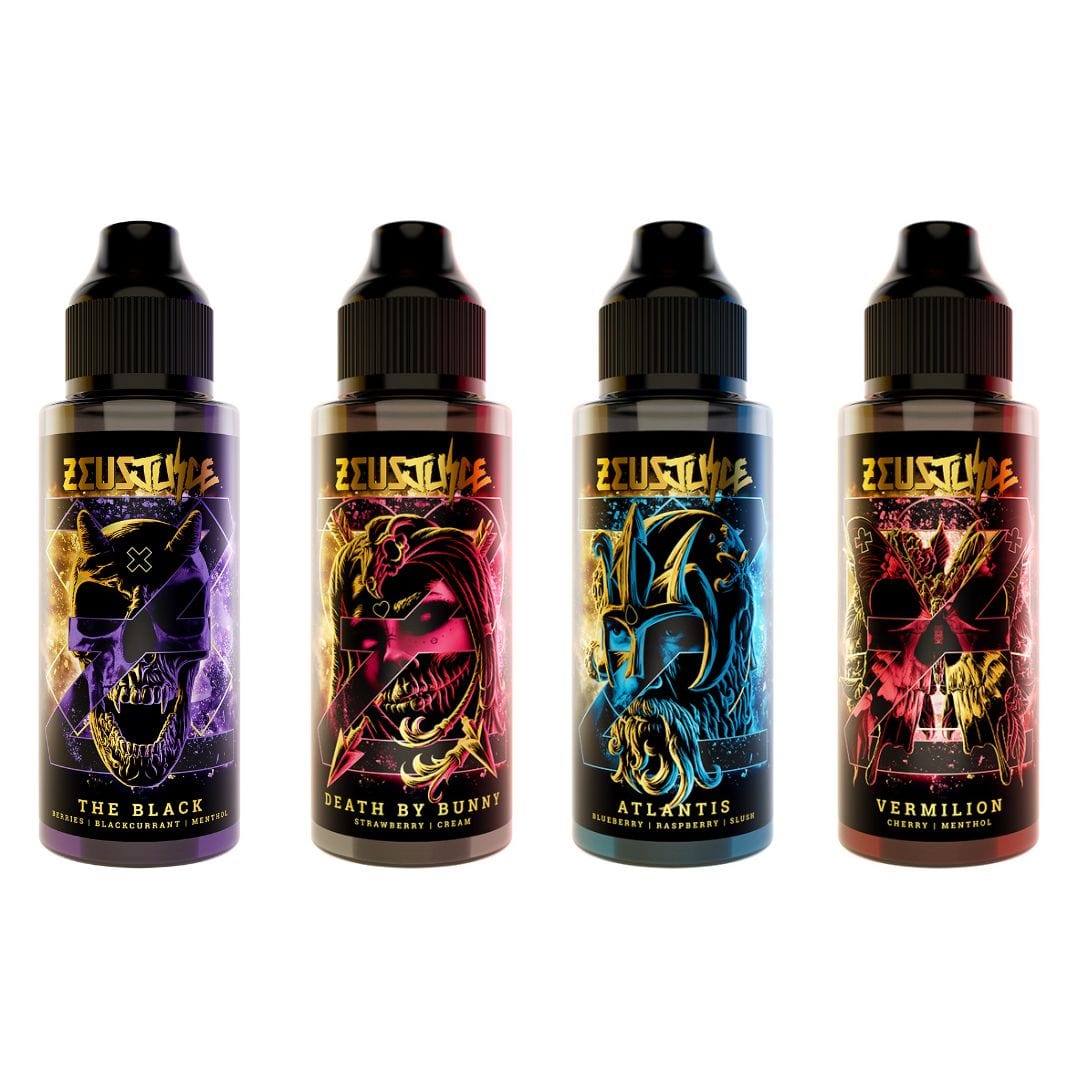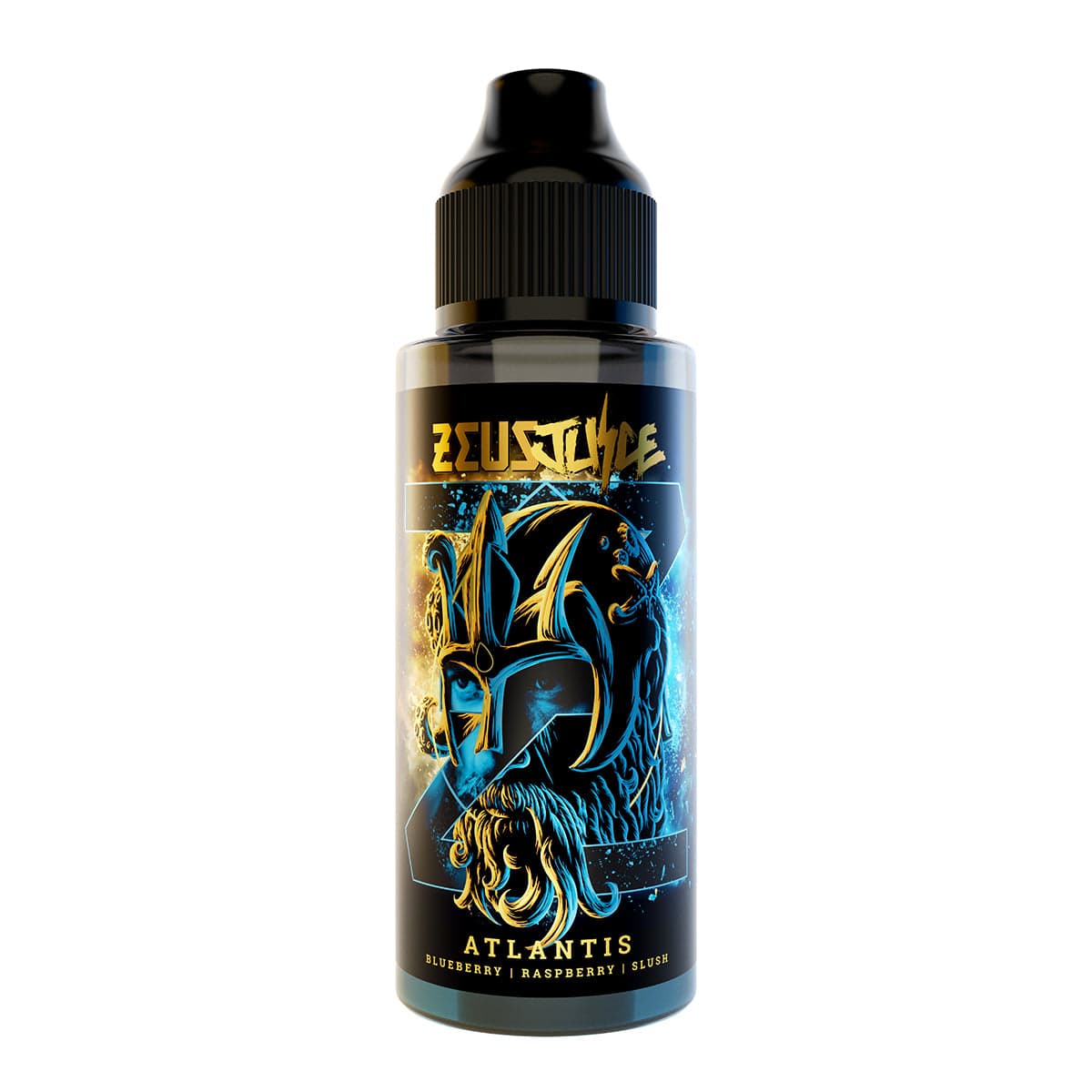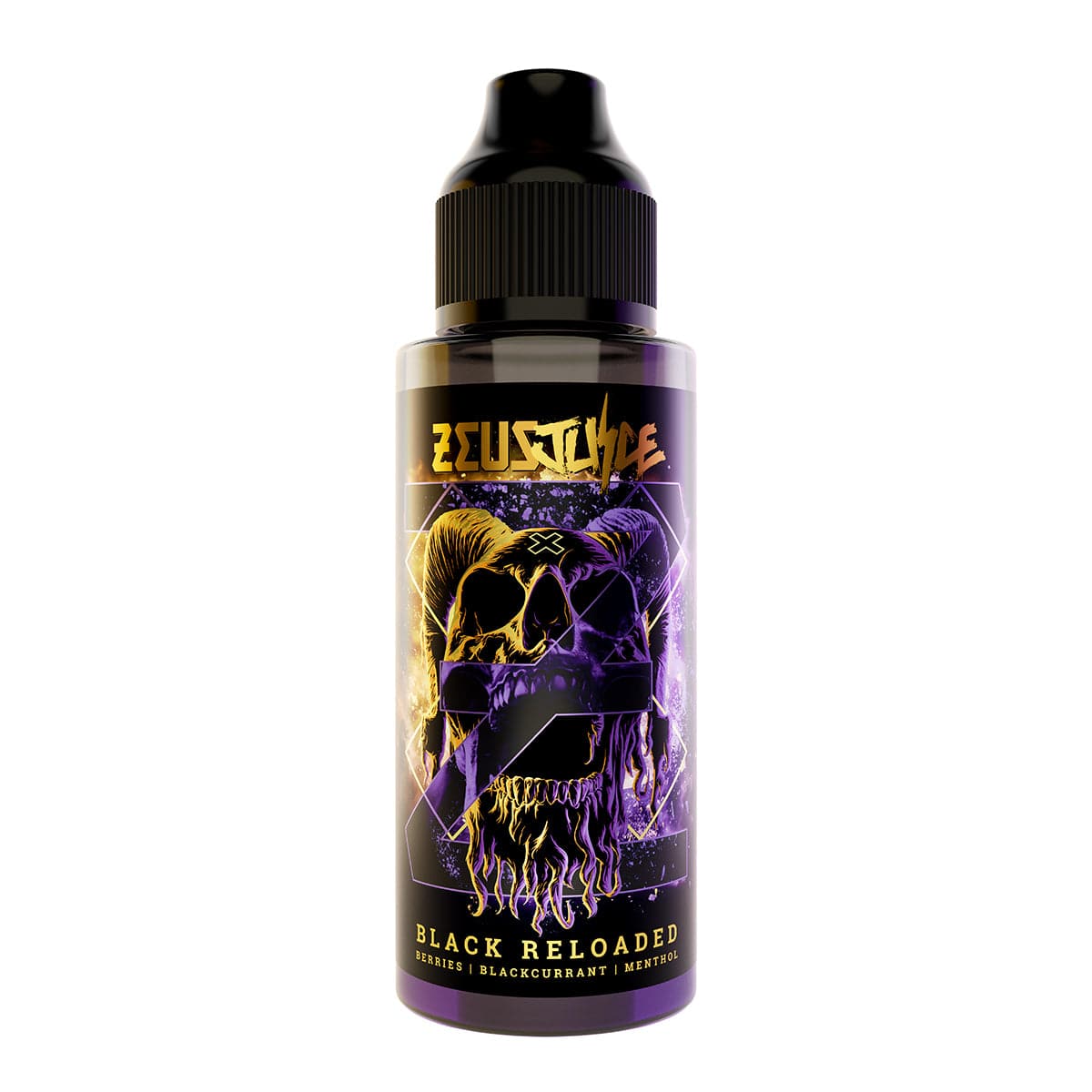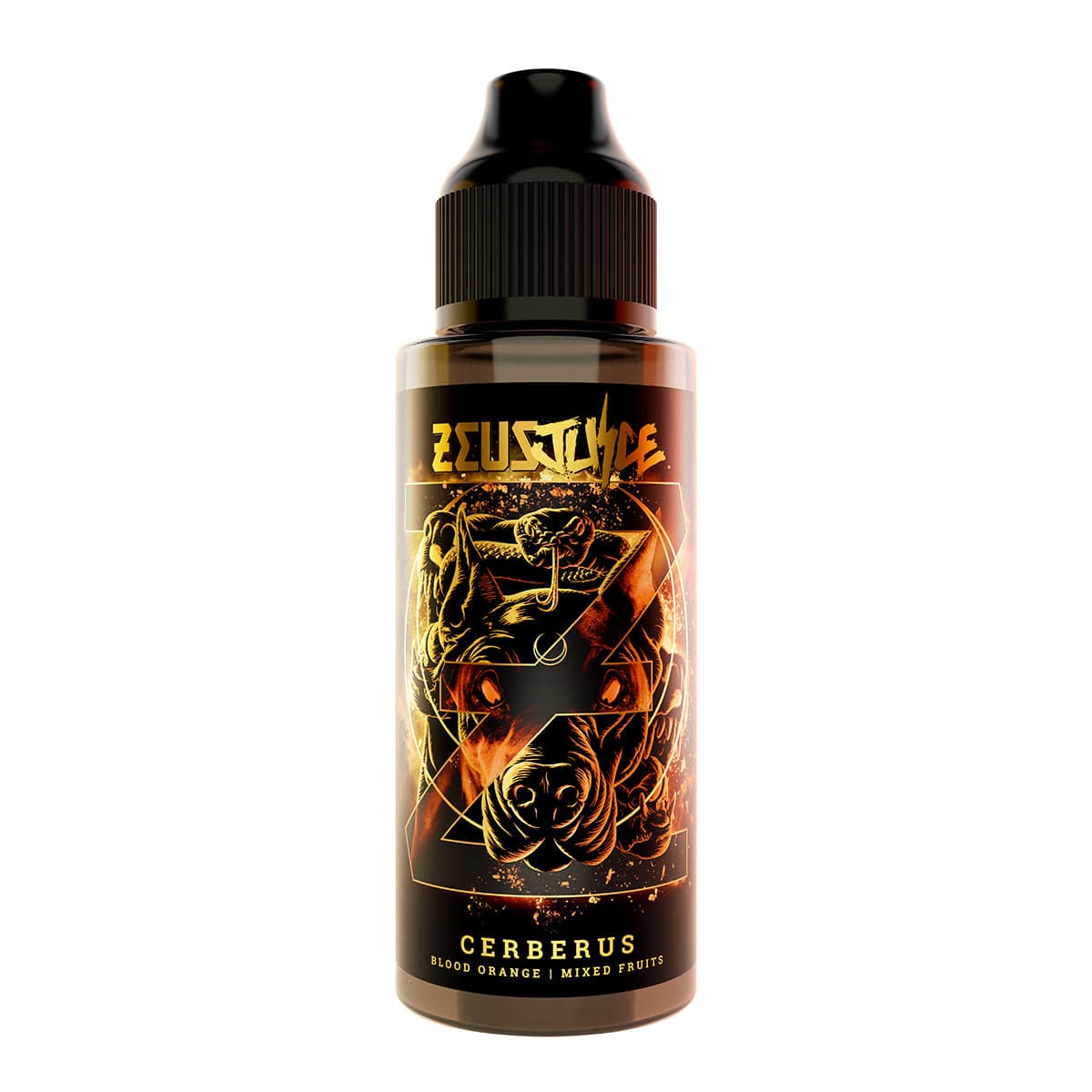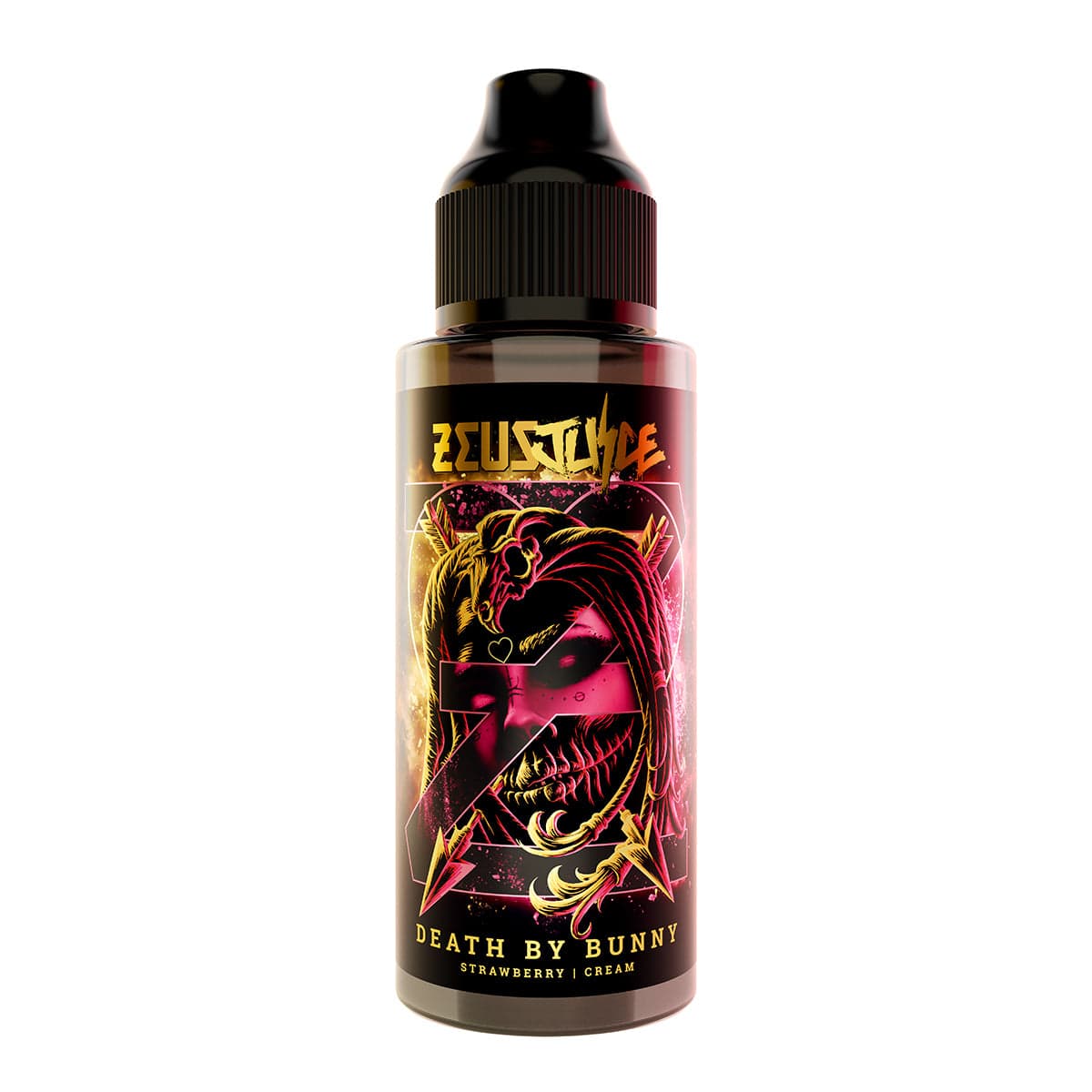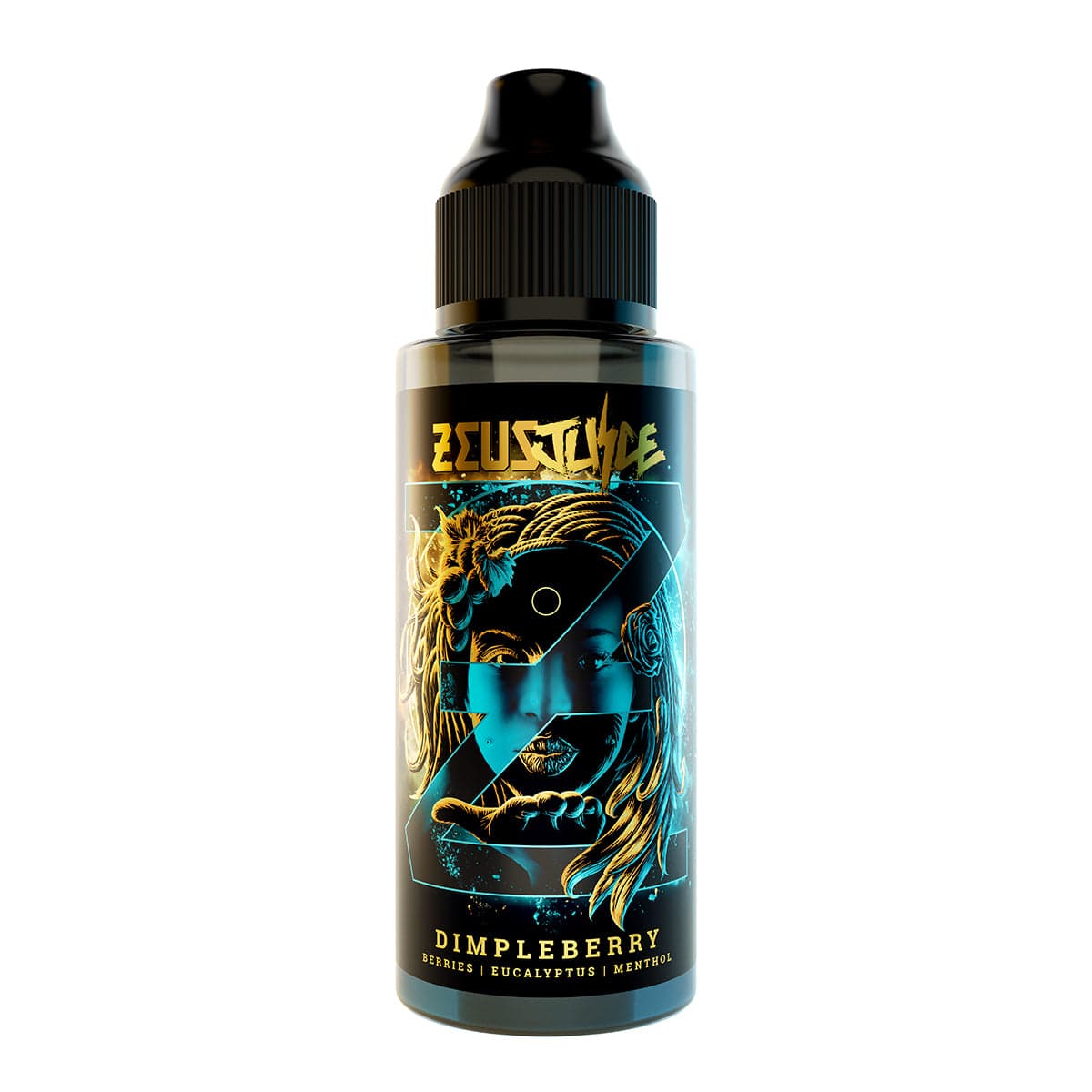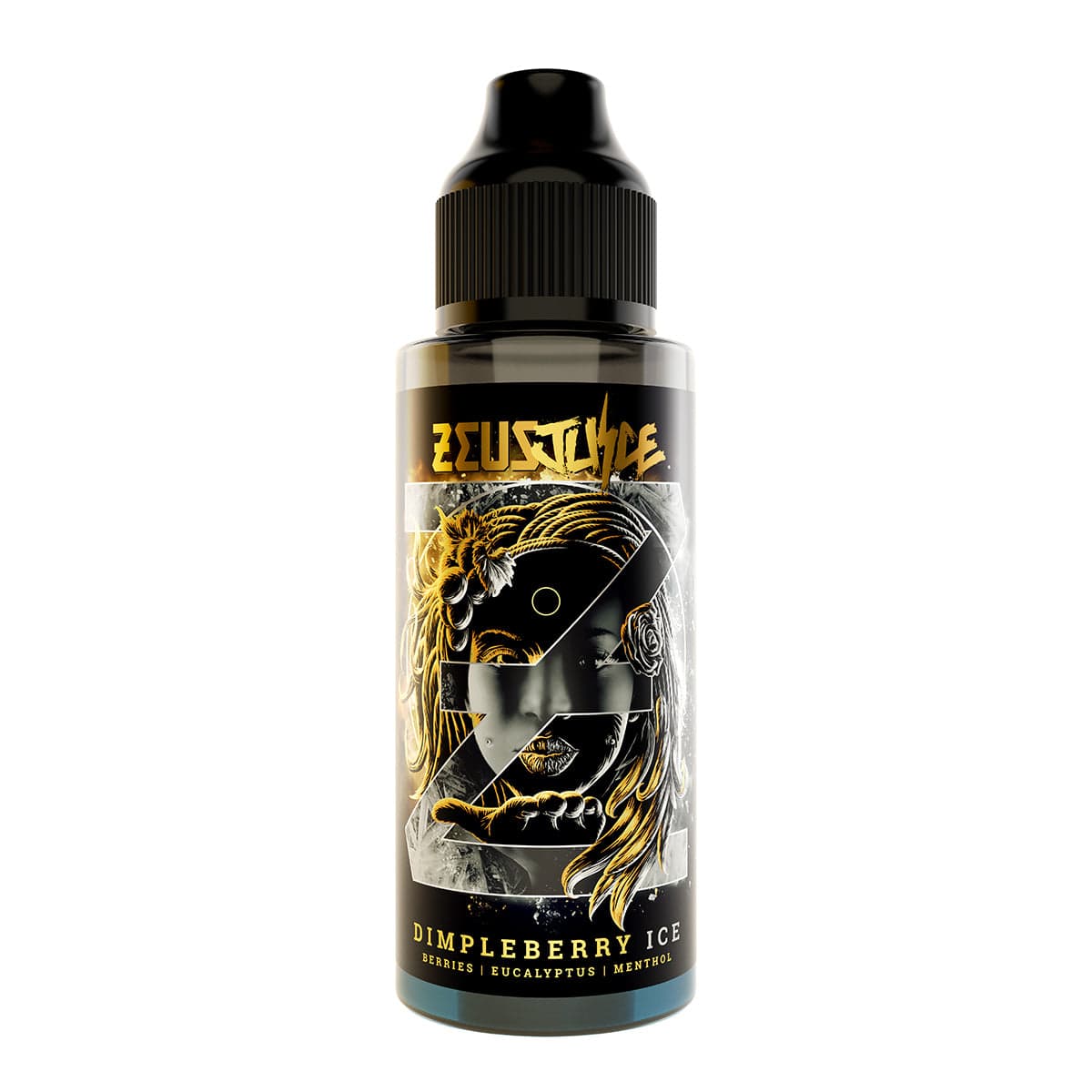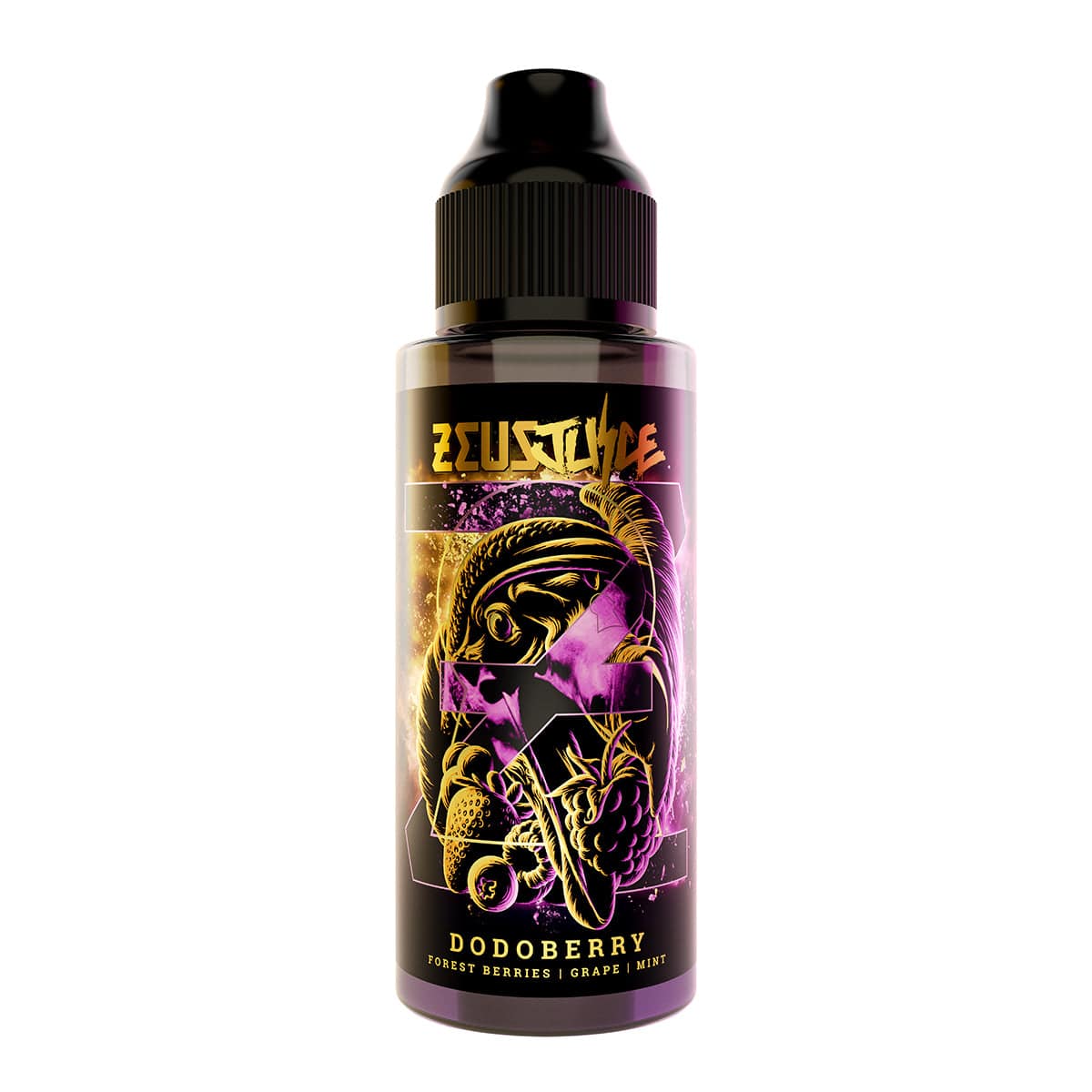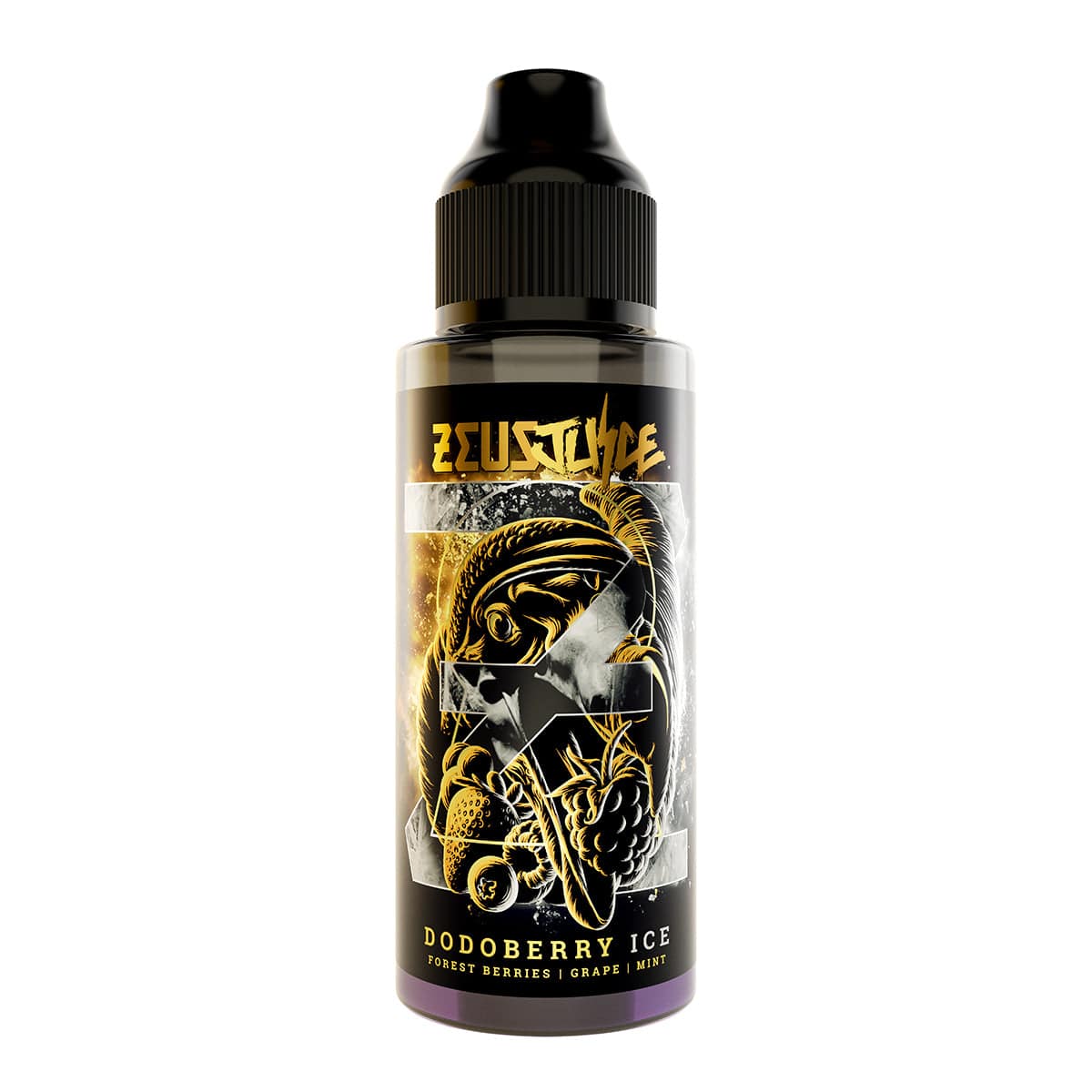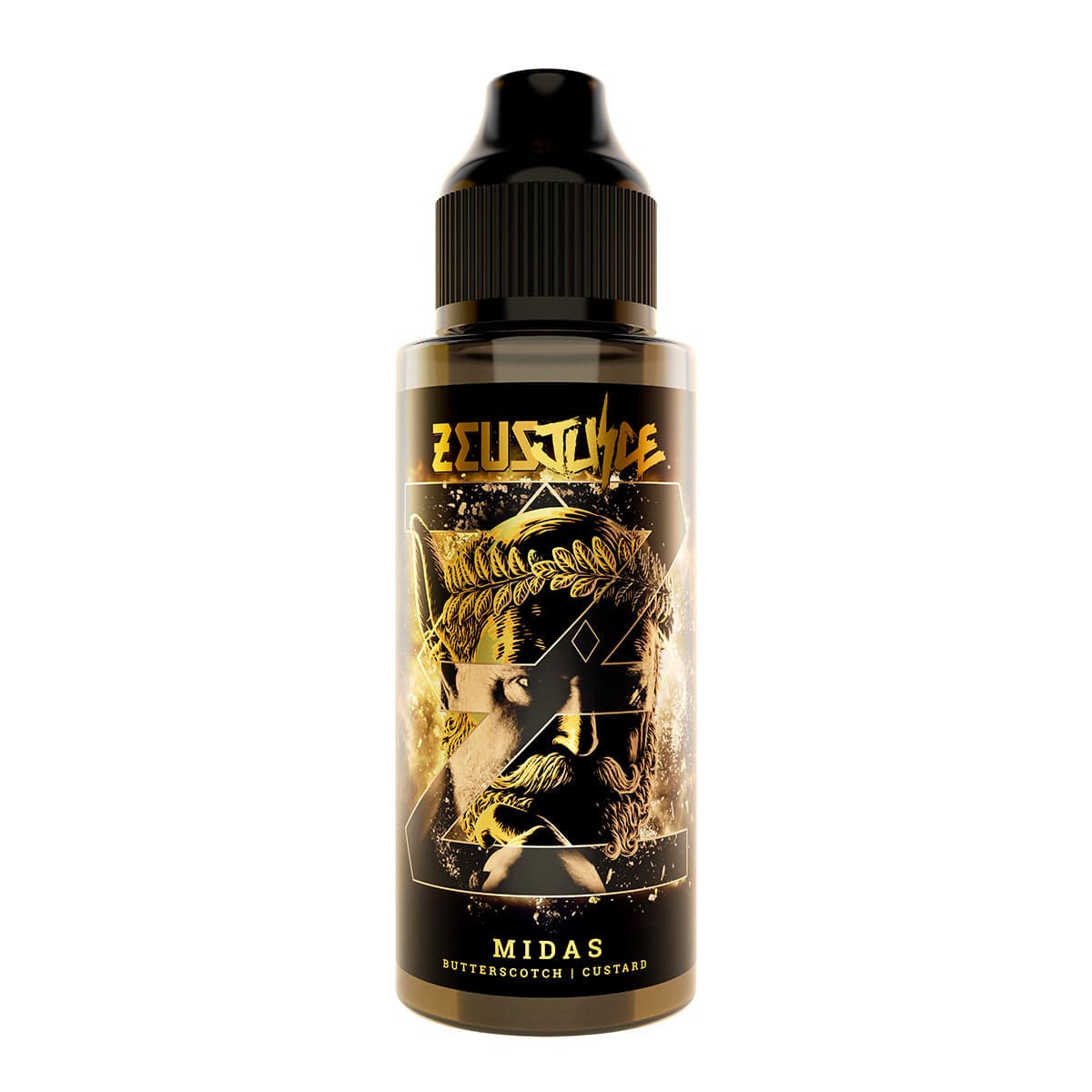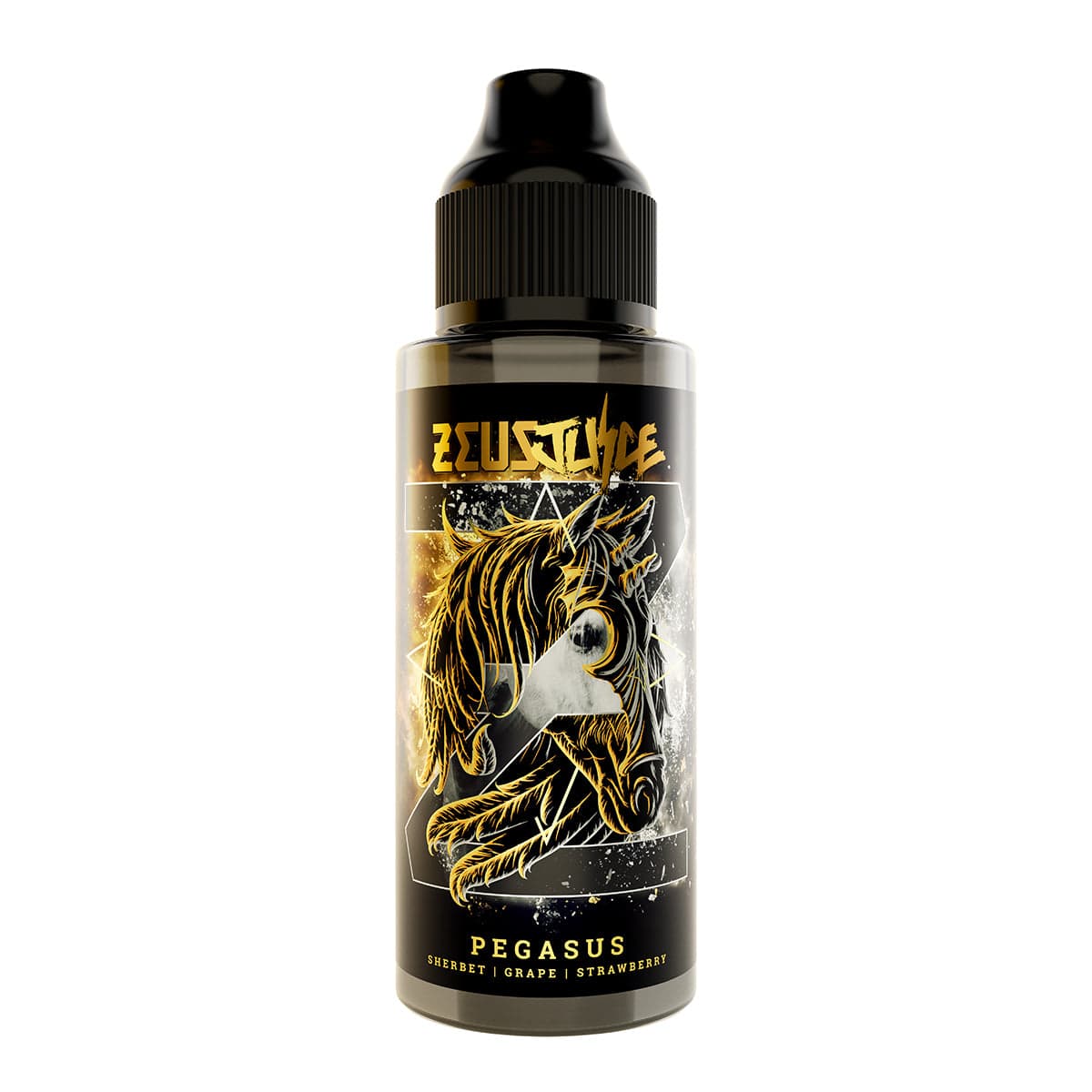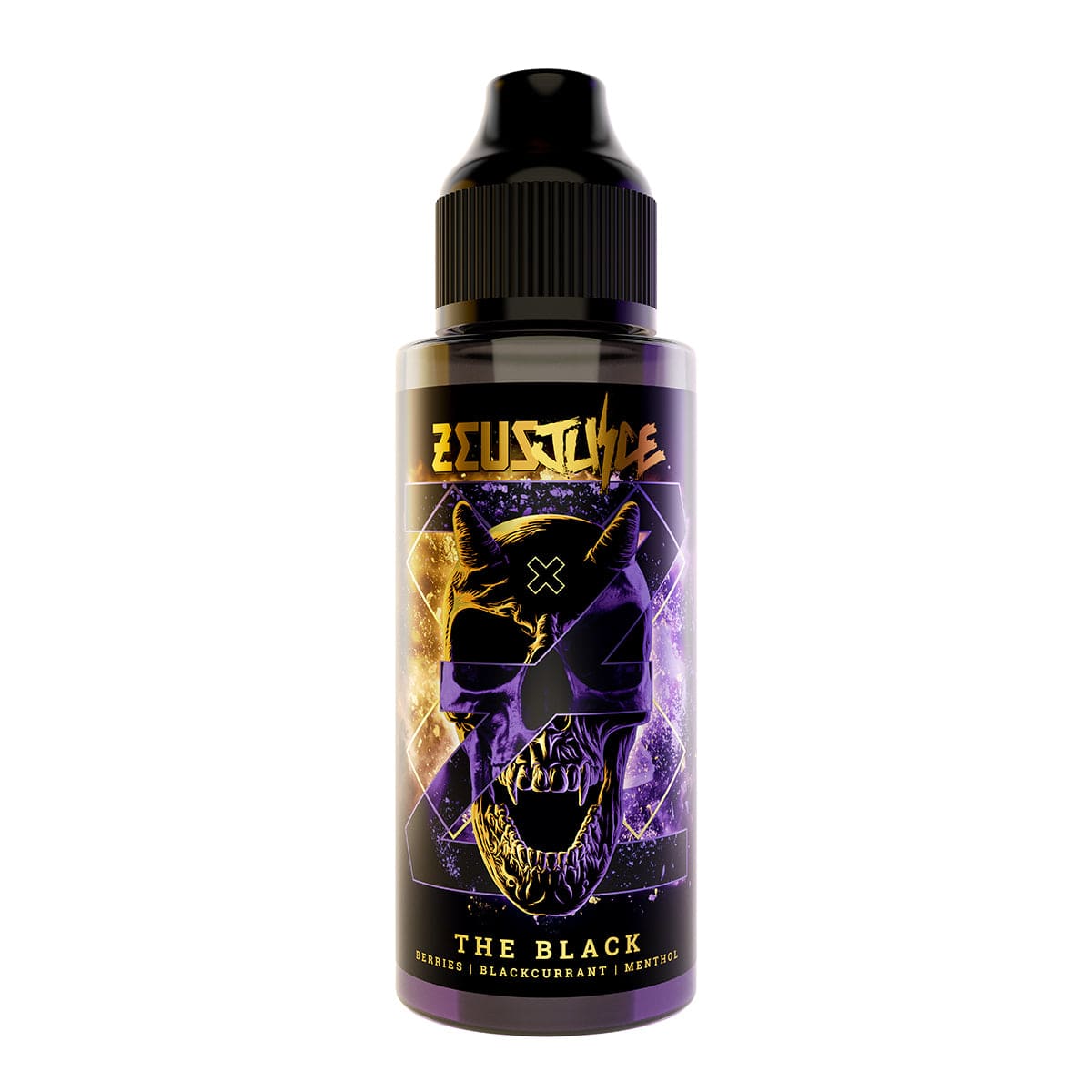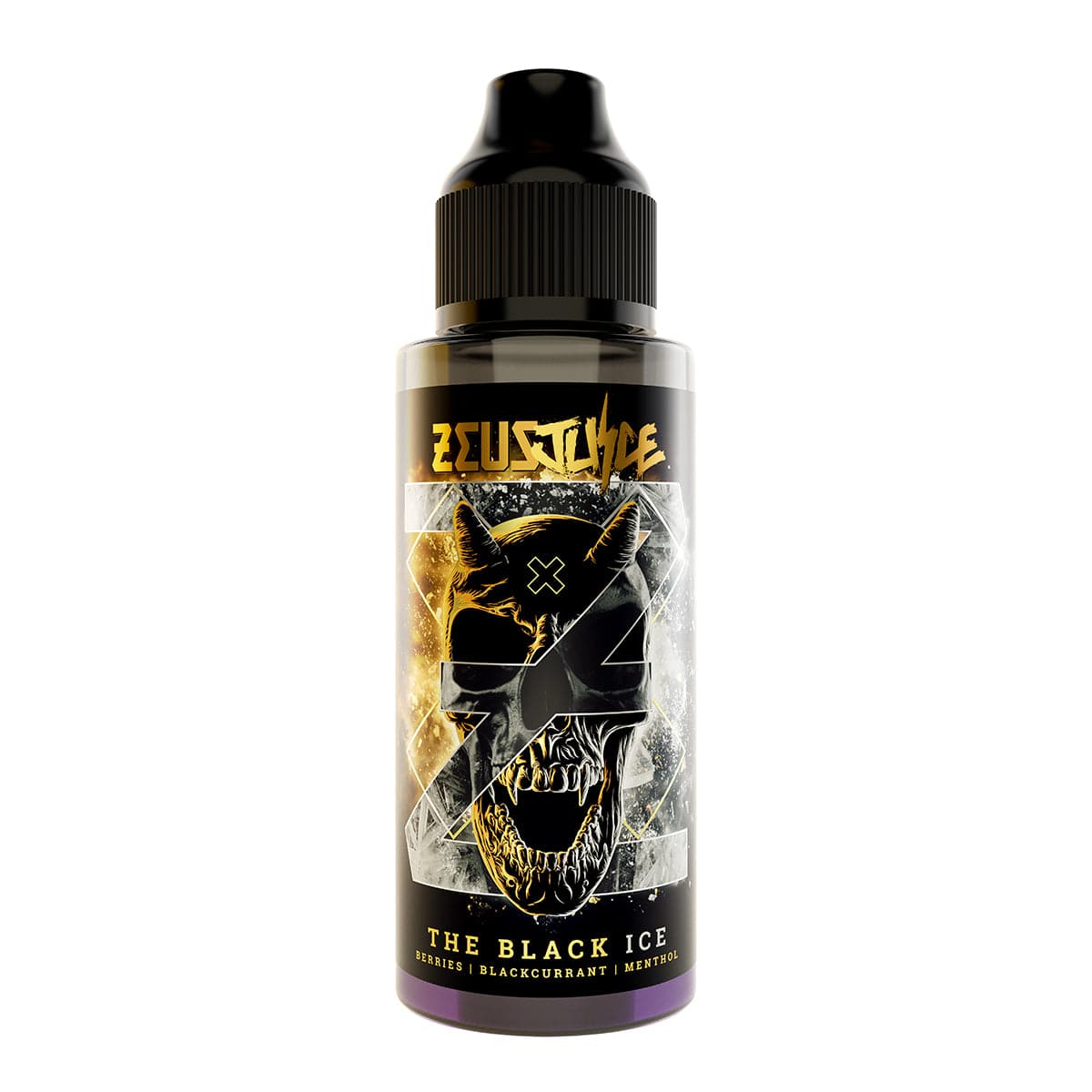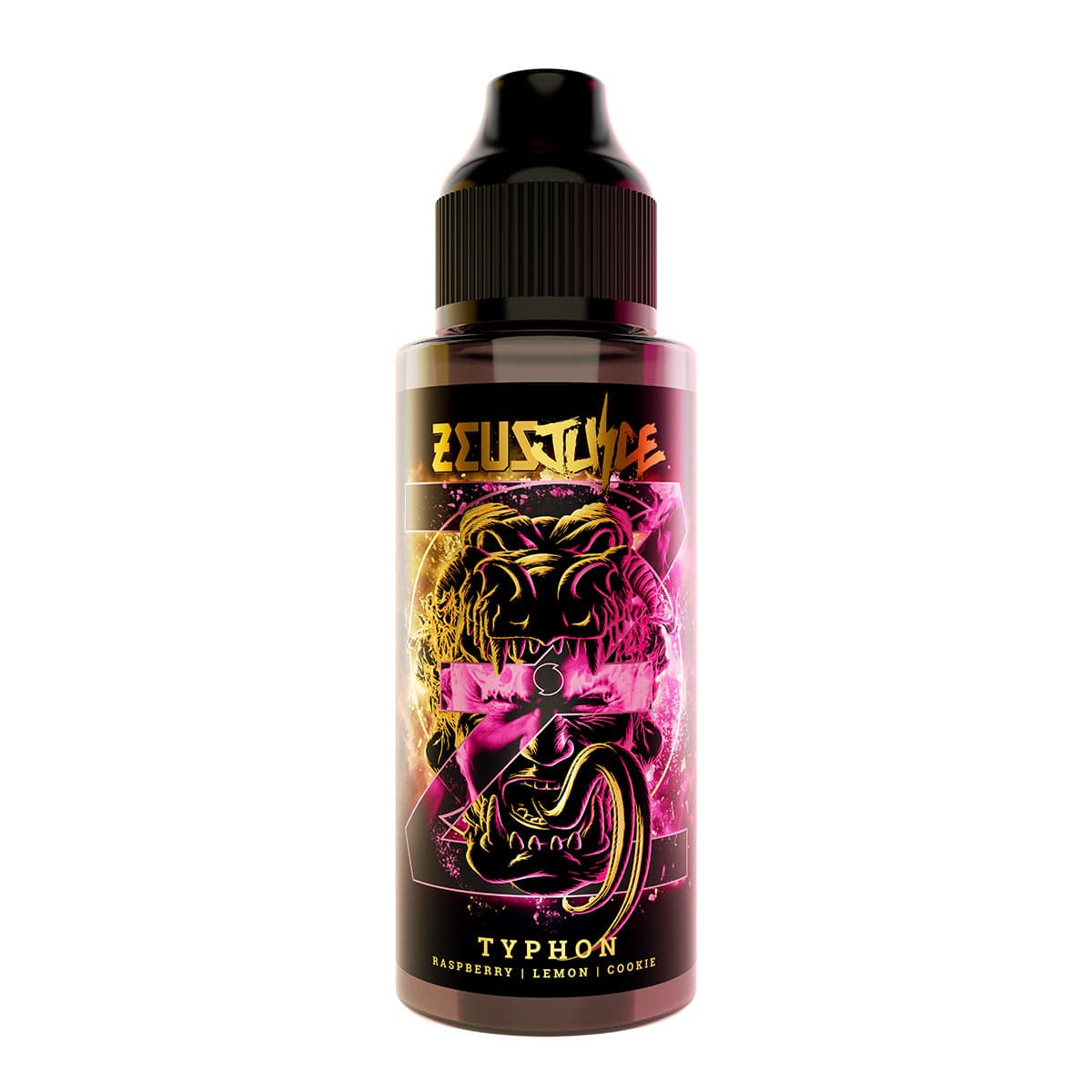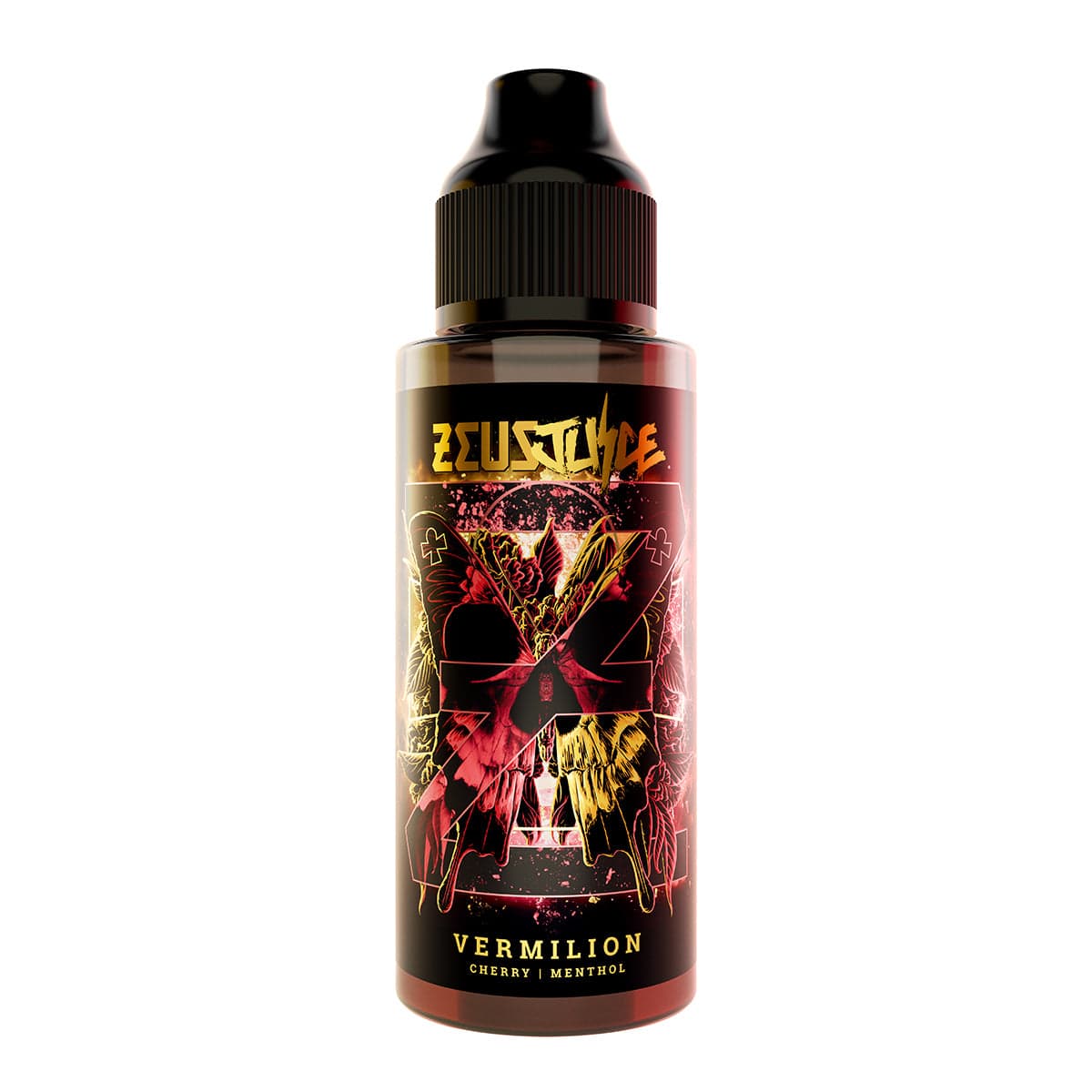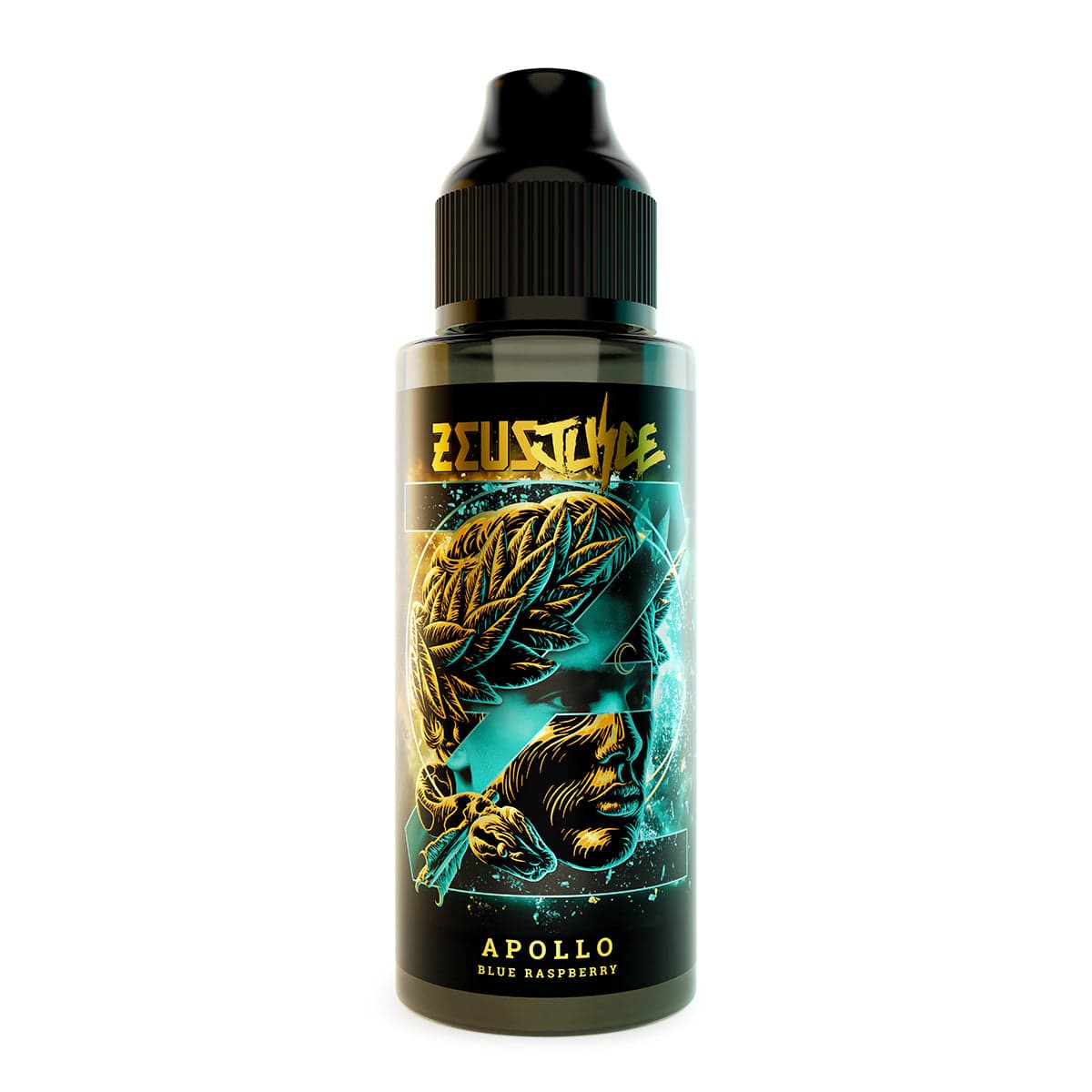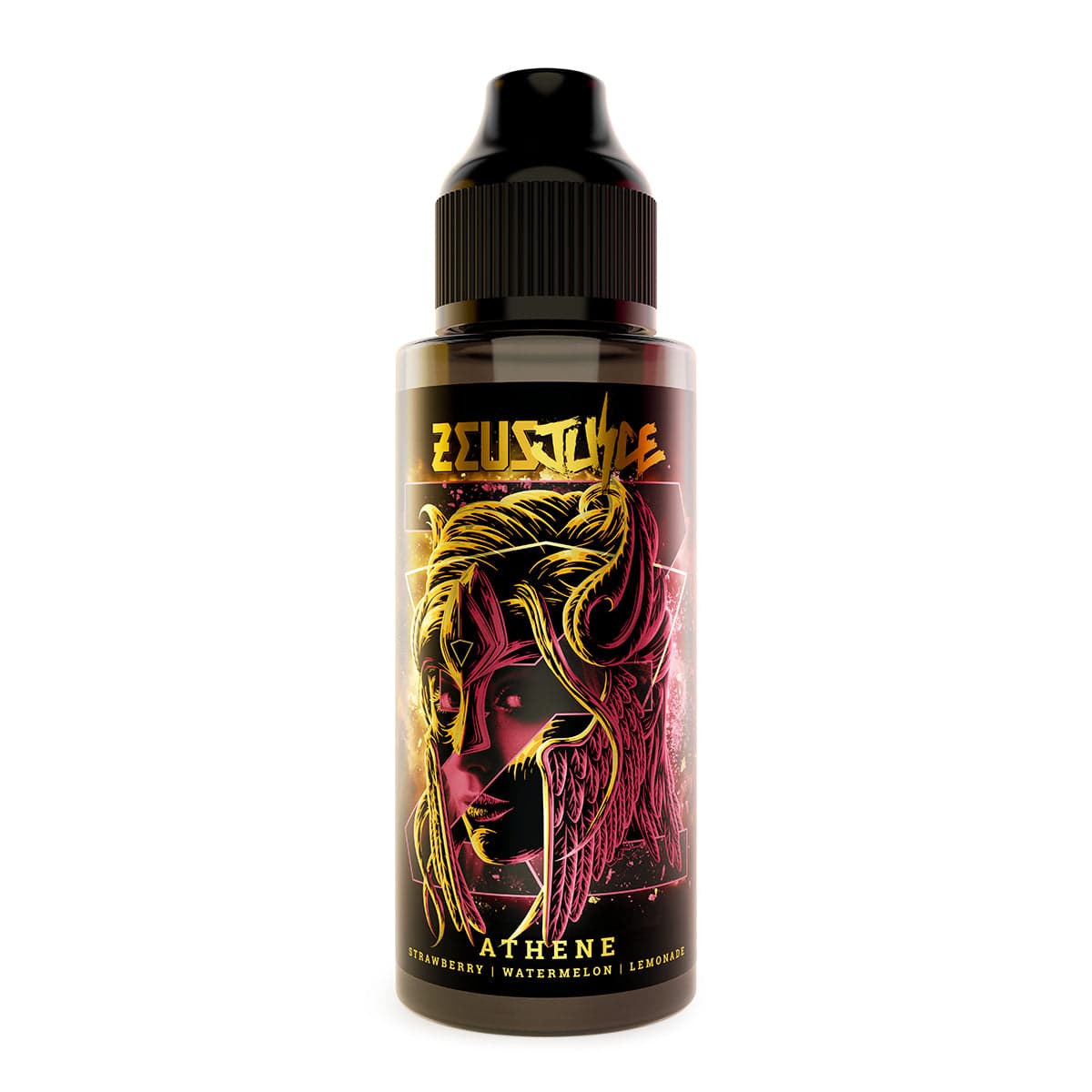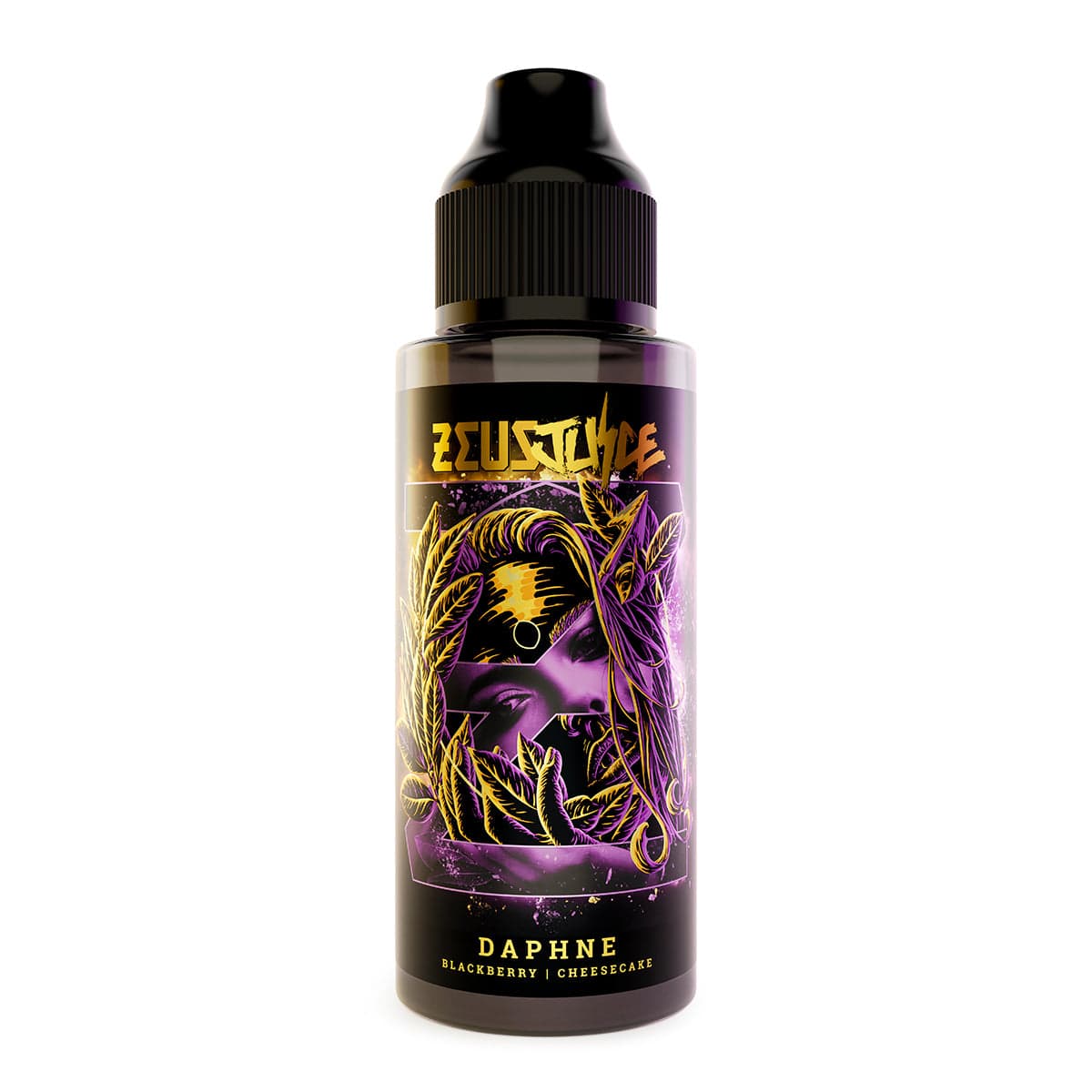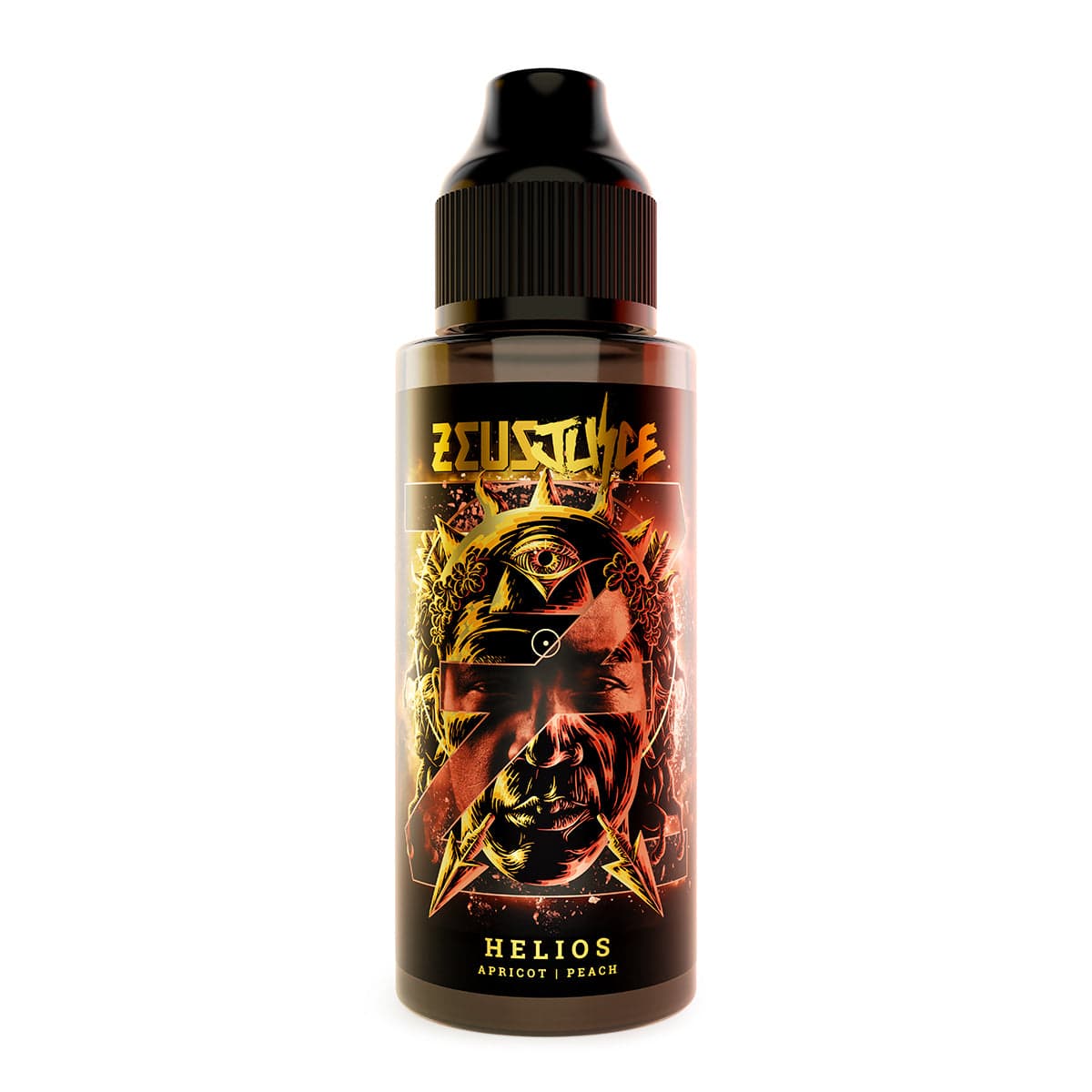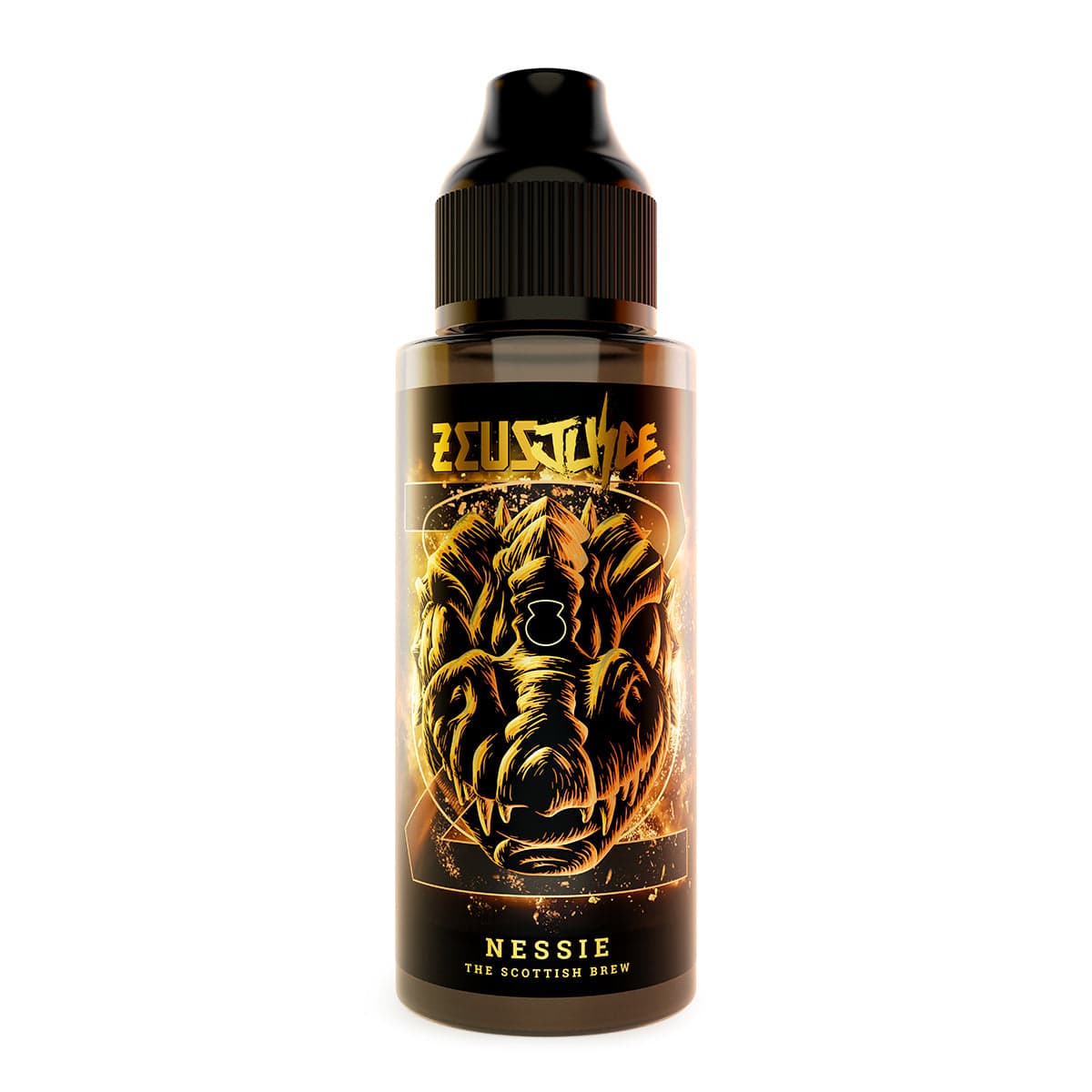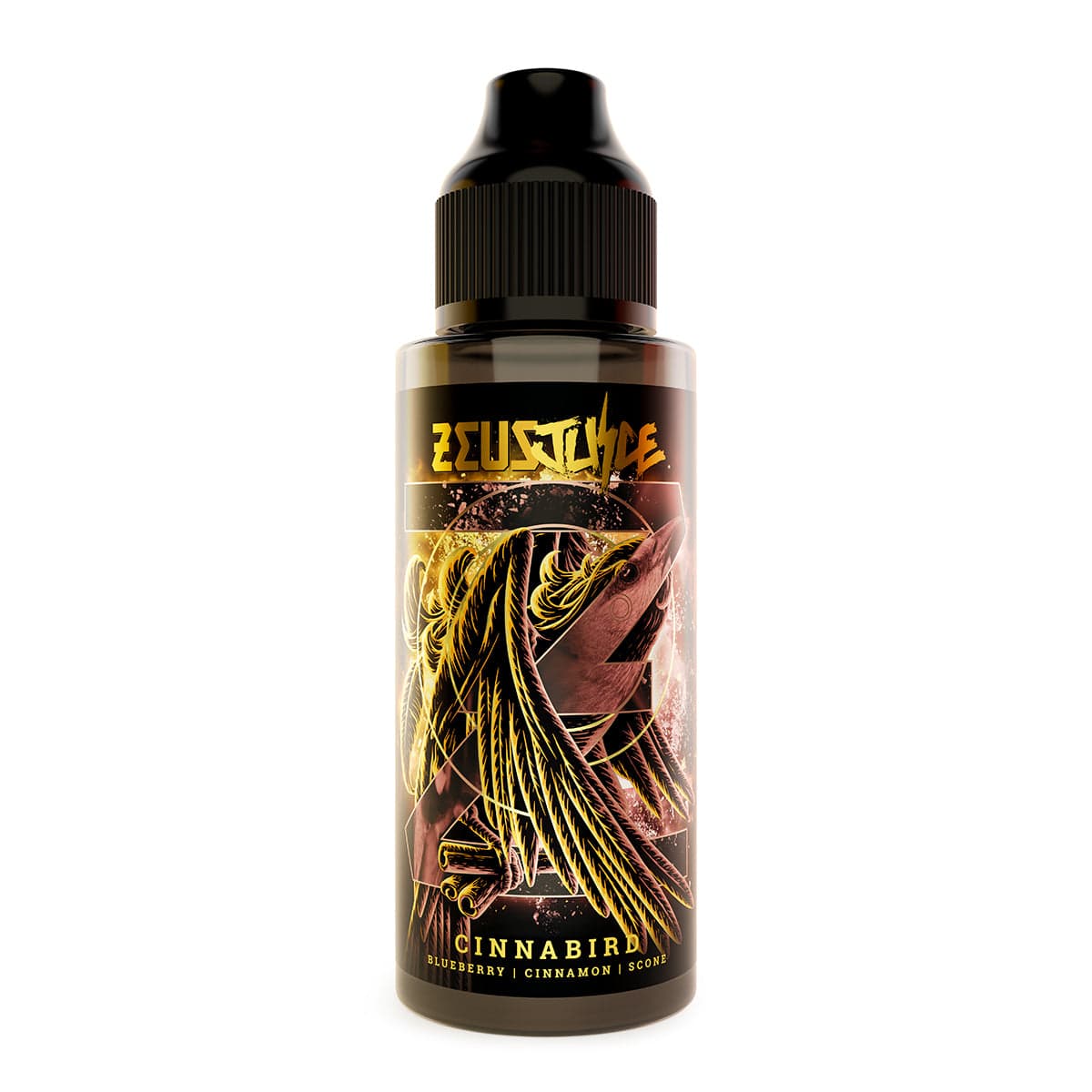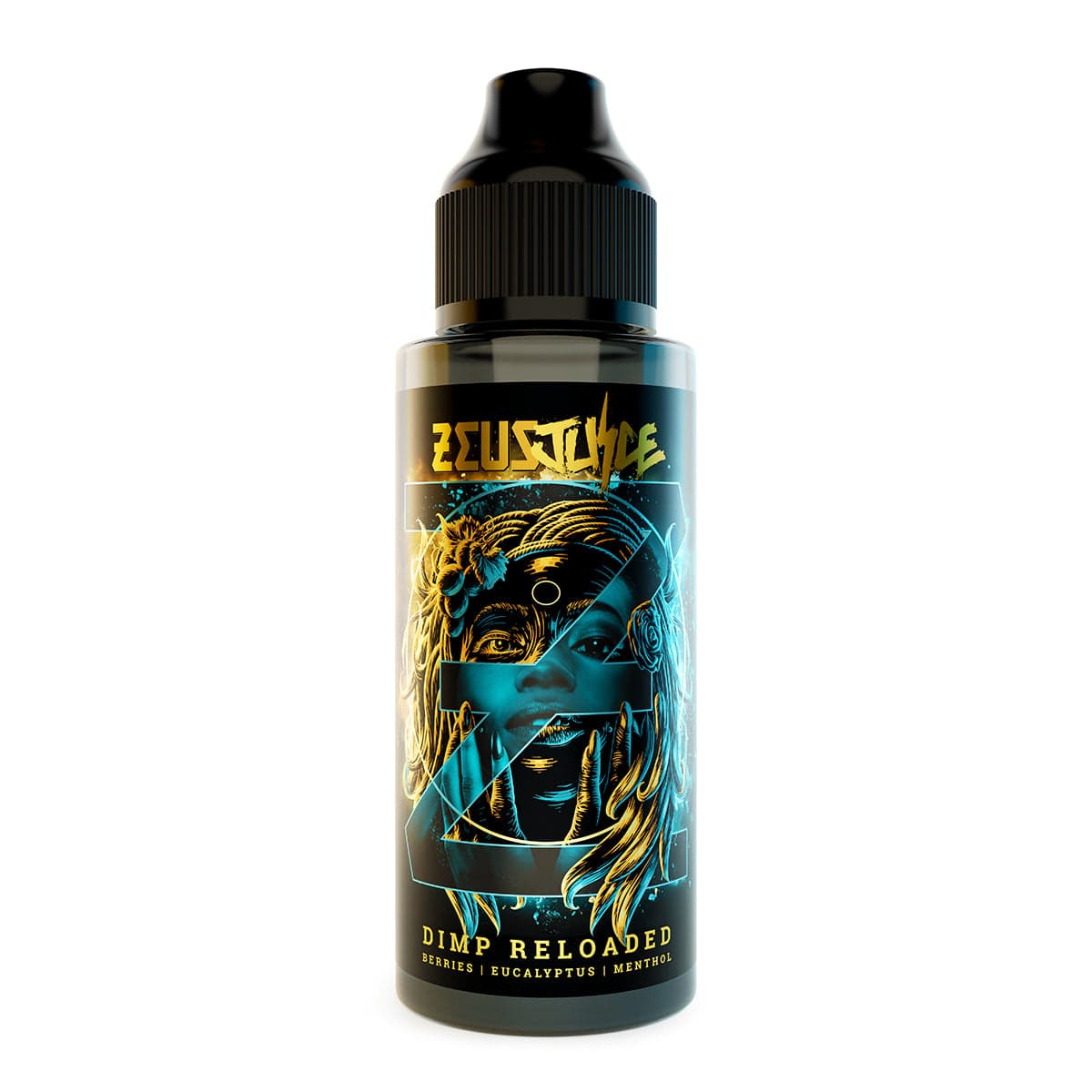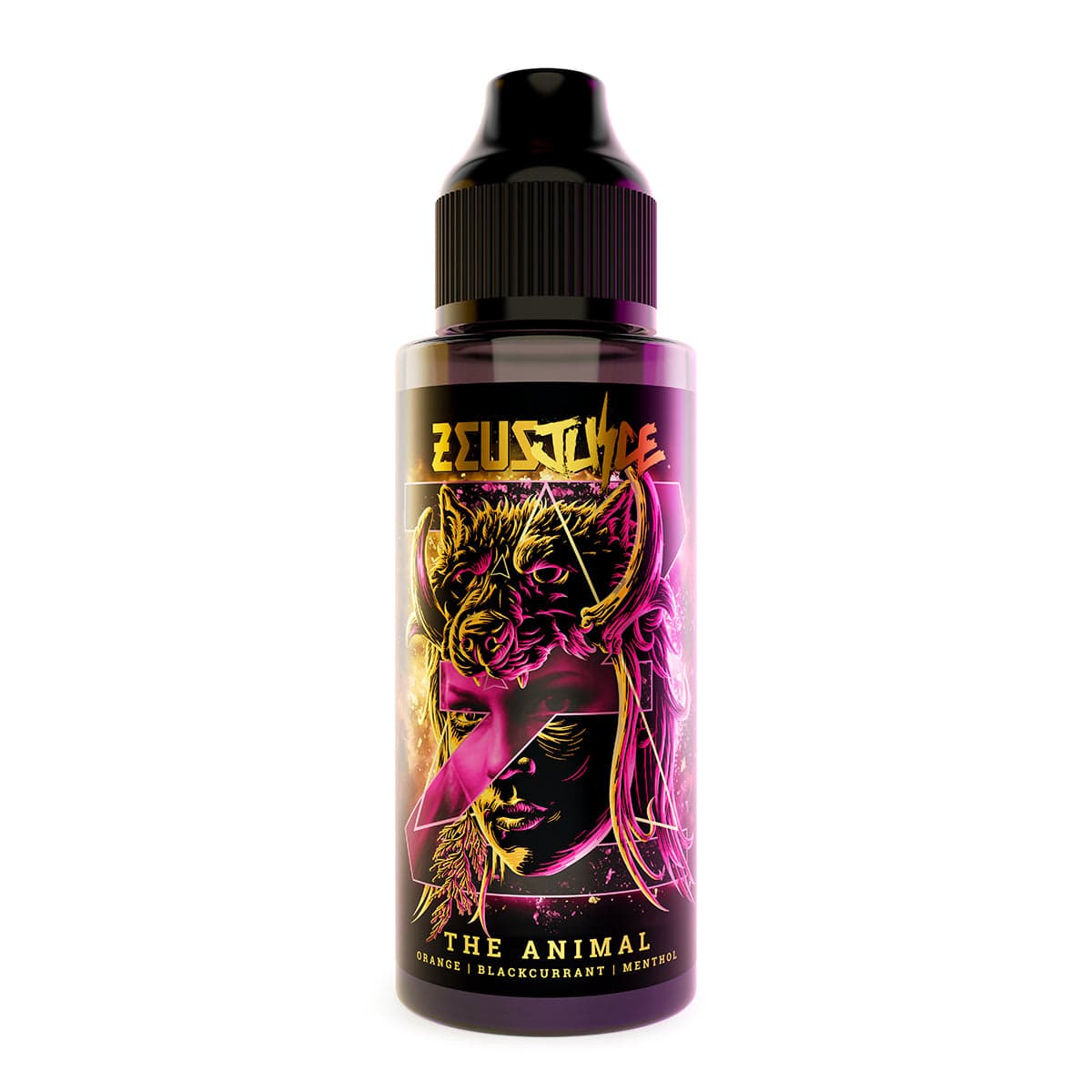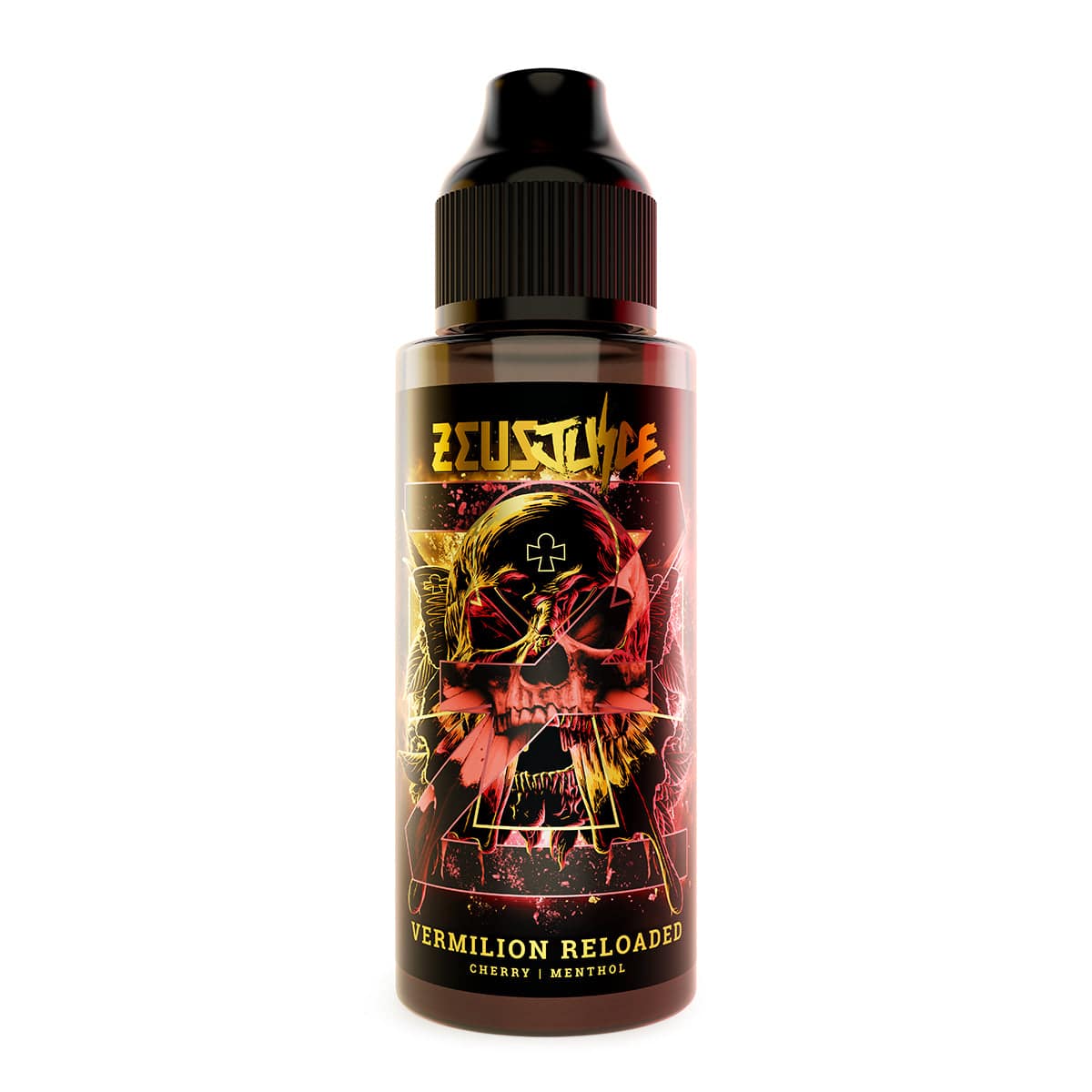 Zeus black
One off my favourite good vape juice it's one you try and go back to
fast delivery & great product
Love the flavour of Black Reloaded Zeus Juice. Added bonus of next day delivery with Vapeology!
Zeus juice
Love the zeus juice range, especially the black and the black reloaded. Mixed with nic shot ice is my favourite vape 😋 👌
Zeus Juice Shortfill E-Liquids
Zeus Juice
I always buy Zeus Juice - always an excellent product. The people in store are always helpful.