Regular price
Sale price
£2.99
Unit price
per
Sale
Sold out
Yeti 3K Nicotine Salt Vape Juice
The sophisticated and exquisite Yeti 3K Nic Salts flavour lineup artfully combines one-of-a-kind fruits with the signature chilly edge that has made Yeti so popular. As opposed to the standard 600-puff disposable bar devices, this 10ml bottle of distinctive flavours will last you around 3000 puffs.

These disposable inspired e-liquids are TPD compliant and come in 10ml bottles with either 20mg or 10mg of nicotine.

Yeti 3K Nic Salts are e-liquids with a VG/PG ratio of 60/40, making them ideal for use with mouth-to-lung vape starter kits and pod vape systems.
Yeti 3K Nic Salt Flavours:
Apple Avalanche
With each inhale, you'll feel the revitalising surge of a crisp apple avalanche. Try the refreshing blend of Yeti's red apple juice and green apple juice flavours, which will make your mouth water.
Cotton Candy Chill
Satisfy your thirst for something sweet with every sip of this rosy clouded Yeti blend. Take pleasure in the refreshing exhale that brings back memories of the sweet, spun sugar at the carnival.
Crisp Red Grape
Every time you take a drag, you'll be treated to 3,000 icy blasts. Each puff of Yeti is like biting into a perfectly ripe and crisp bunch of red grapes.
Frosty Pink Lemonade
Imagine yourself on a warm day, relaxing with a glass of handmade lemonade laced with the tang of grapefruit and the subtle sweetness of sugar. Every puff of Yeti 3k brings the same energising coldness.
Frozen Watermelon
Indulge in the crisp, cool flavour of freshly crushed watermelons with every puff of your Yeti 3K bottle, capturing the sweet spirit of summer in every puff.
Icy Cherry Cola
If you're thirsty for more puffs, a glass of cola will do the trick. This Yeti favourite combines the familiar flavour of cola with the tang of cherries and the cool, refreshing ice of an icy blast for the ultimate indulgence.
Piercing Pear
Savour the juicy flavour of freshly picked peaches in every bite. The 3000 puffs you take from a Yeti are guaranteed to satisfy your cravings with their ripe and delicious flavour.
Pineapple Peach Mango
With just three thousand puffs, you can transport yourself to a lush tropical oasis. This everyday fruit cooler from Yeti combines the flavours of juicy pineapple, luscious peach, and succulent mango to take you away to a faraway place.
Sour Blue Razz
Enjoy the perfect harmony of sweet, sour, and tart in every puff. If you're looking to elevate your vaping experience, go no further than this refreshing blend of effervescent berry scents.
Strawberry Banana Freeze
Yeti's ripe berry blend combines berries with banana and ice to create a smooth and creamy smoothie flavour that, when vaped, results in 3000 thick clouds, much like the ones you'd get from drinking one.
View full details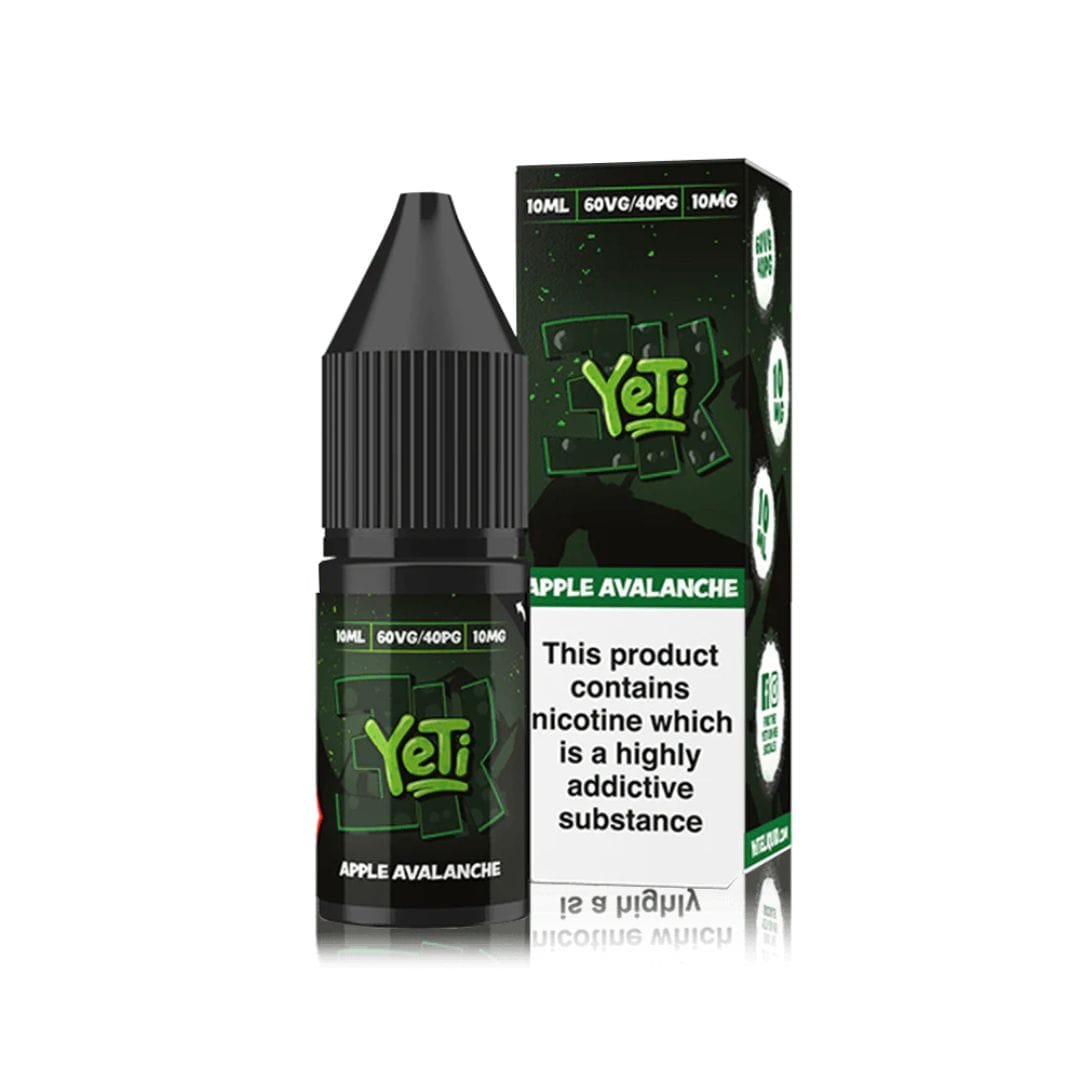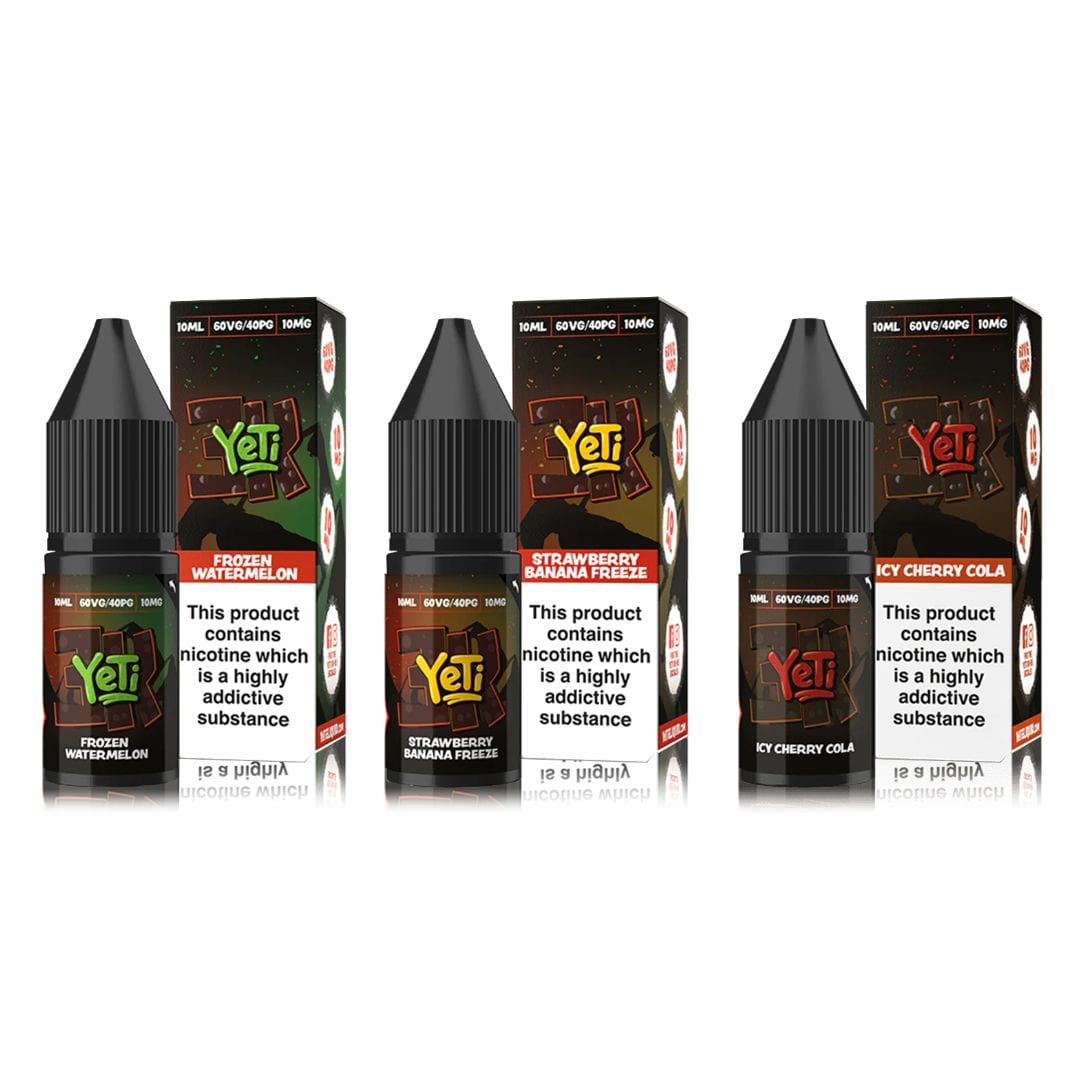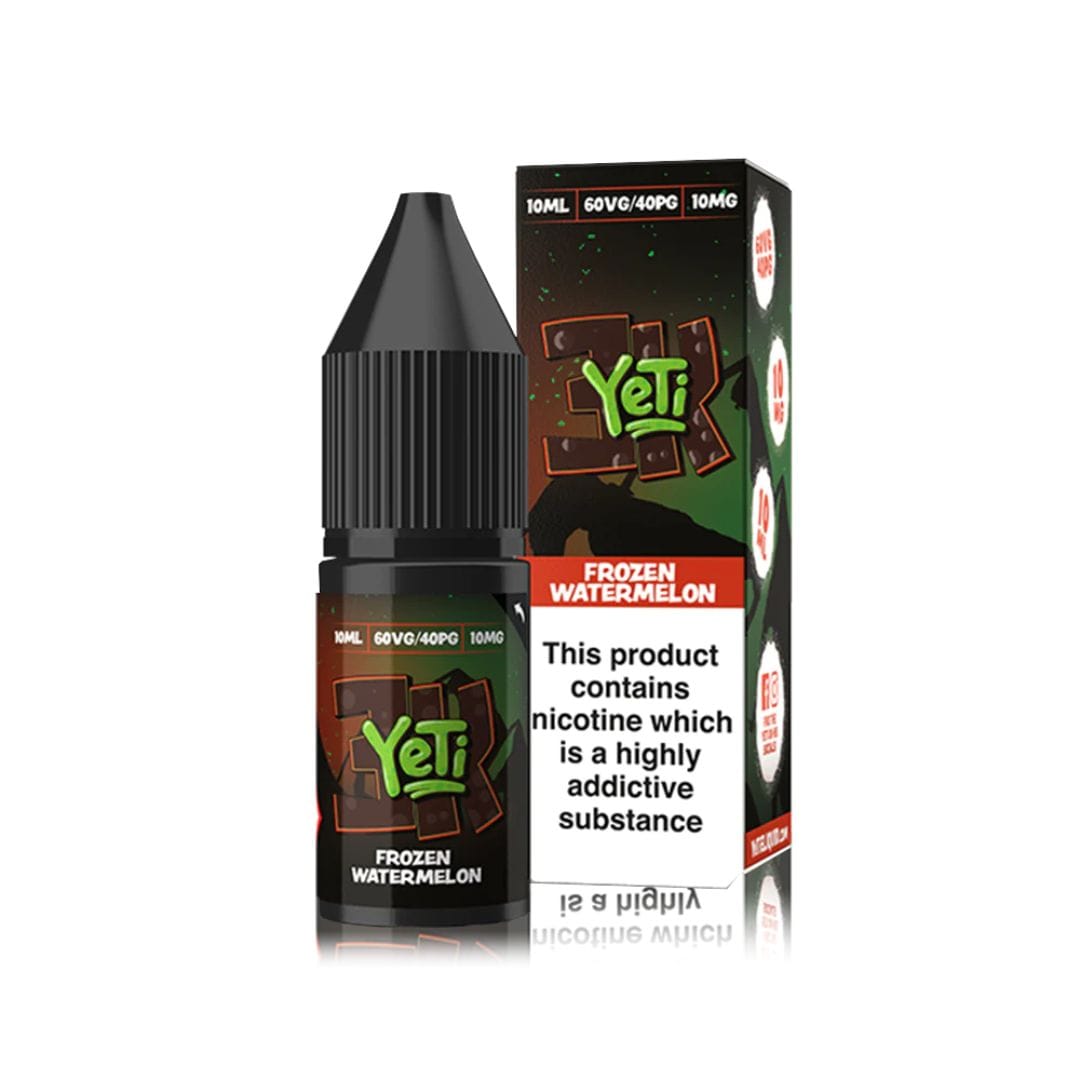 Yeti 3K Nic Salt E-Liquid