Regular price
Sale price
£3.99
Unit price
per
Sale
Sold out
Gold Bar 600 Disposable Vape
One of the most well-known nic salt vaping products is the Gold Bar Disposable Pod Device. This disposable vaporizer can be used for up to 600 puffs before it is done. The 2ml capacity and 20mg of nic salt in the device make for a refined and authentic taste sensation. This disposable vape doesn't give off any lingering odour like regular tobacco products do.

The Gold Bar Disposable Pod Device is great for portability and convenience, making it ideal for use while on the road. Its straightforward design negates the necessity for regular upkeep. When compared to other disposable e-cigarettes, the flavour from this high-quality vape is more authentic and lasts longer. Do yourself a favour and give it a try; you'll be pleasantly surprised by the refined, pristine flavour.
What Flavours Are Available In The Gold Bar Disposable Vape:
There are 12 different flavours to choose from:
Banana Ice
Blue Raspberry
Kiwi Passion
Lemon Ice
Melon Berry
Oasis
Peach Pear
Pink Grapefruit
Spearmint
Strawberry Parfait
Summer Berries
Watermelon Ice
View full details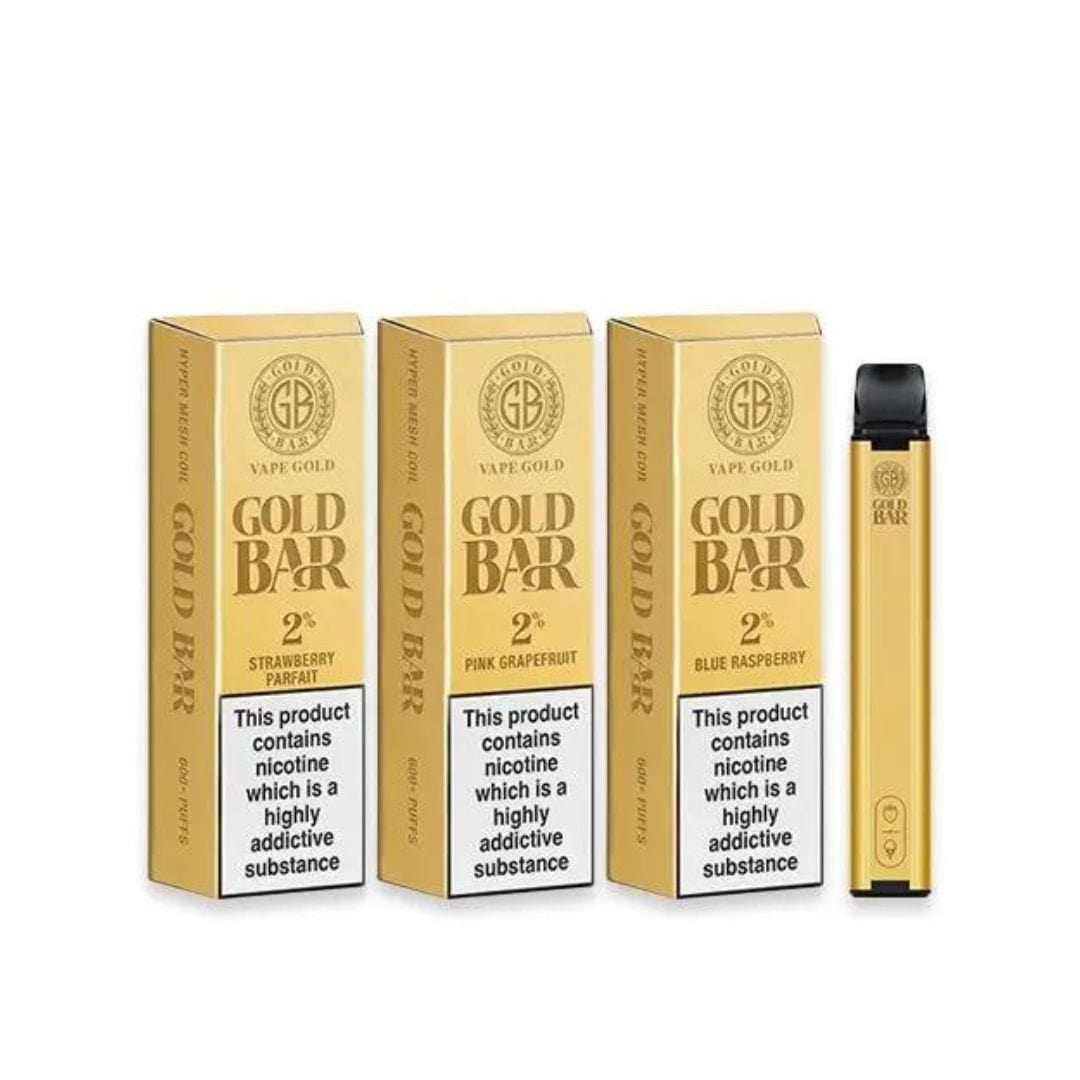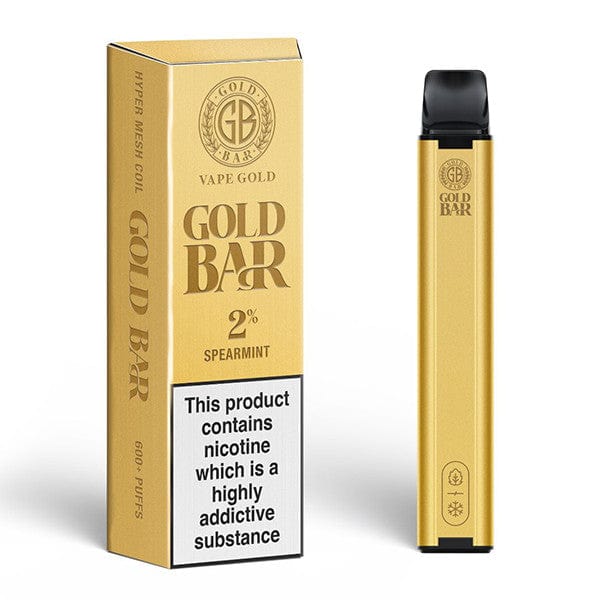 Gold Bar 600 Disposable Vape
Good lasting taste, and looks good to,
Great service!
Really pleased with the service I received for a first purchase with Vapology. They had 1 item out of stock so made the effort to call me and give me options of all the different flavours available which was a nice touch. Will be ordering again! Thank you
Gold Bar 600 Disposable Vape