Regular price
Sale price
£1.99
Unit price
per
Sale
Sold out
No Frills Frosty Squeeze Nic Salts
Frosty Squeeze No Frills 10ml Nic Salt E-Liquid. Frosty Squeeze is a line of chilled, fruit-infused nic salt varieties from the West Midlands.
The No Frills Frosty Squeeze range comes in 10mg and 20mg nicotine strengths and has a PG/VG ratio of 50/50; this makes them compatible with pod kits and mouth-to-lung vapes.
No Frills Frosty Squeeze Flavours:
Grape Cooler
We took a handful of grapes for this flavour, squeezed the delicious nectar until it was runny, and then we added crushed ice. Its icy undertones make it the ideal summertime drink. Incredible! This Grape Cooler Nic Salts product is certainly for you if you enjoy grapes.
Honeydew Raspberry
On its own, this Honeydew Raspberry Nic Salts blend is excellent; however, when you add crushed ice, the flavour really comes to life. Your taste receptors will be revived by the fruity and fresh tones with each breath. providing icy cool tones as well. It will satiate your taste receptors with a potent and intense flavour.
Apple & Raspberry
This delicious concoction of frozen raspberries and apples is called Frosty Squeeze Apple & Raspberry. Enjoy the delicious fruitiness. Your taste receptors will be revived by the flavour of fresh, crisp apples.
Raspberry Cooler
This Frosty Squeeze Raspberry Cooler Nic salt is a delicious frozen beverage made from a frozen mixture of blue and pink raspberries. giving your senses a cool, fruity aftertaste.
View full details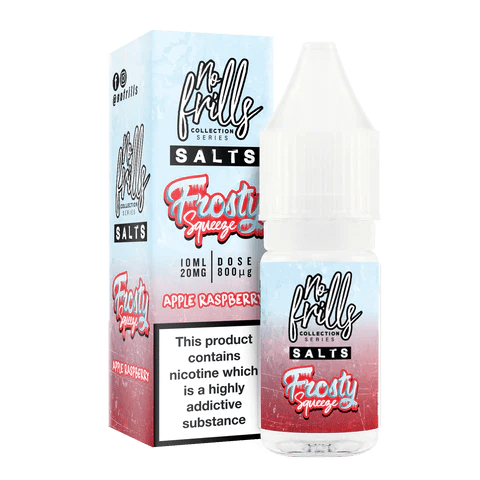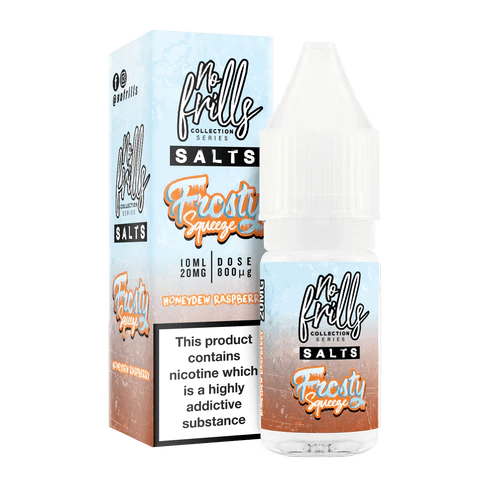 For the Ice flavour lovers
I've had the Raspberry Cooler & Apple and Raspberry juices, once again excellent juices. Always order atleast one when I get my juice orders :)