Regular price
Sale price
£1.99
Unit price
per
Sale
Sold out
No Frills Bottle Pops Nic Salts
No Frills Bottle Pops E-Liquid. Bottle Pops Salt Nic is a product of the West Midlands, the region's beating centre. Don't consume this delicious drink selection! Available in 10ml nicotine salts that come in 10mg and 20mg nicotine strengths. The No Frills Bottle Pop Range is best suited to mouth-to-lung pod kits.
No Frills Bottle Pops Flavours:
Lemonade
Enjoy these Lemonade No Frills Salts; they will leave a fresh lemon flavour on your tongue. bursting with natural flavours, ideal for taking it easy on a summer day. What it states on the tin: sweet, smooth lemonade in vape form!
Redcurrant
Take a breath of this 10ml Redcurrant Nic Salts e-liquid. Redcurrant is unquestionably a standout flavour, a seductive mixture of red berries expertly combined to create this exquisite juice!
Vimto
Favourite of the country in e-liquid shape. You're already familiar with its flavour, and we know you'll enjoy it. with a delectable concoction of blackberries, raspberries, and grapes. every inhale and exhale supplies your taste receptors with a plethora of mouthwatering flavours.
View full details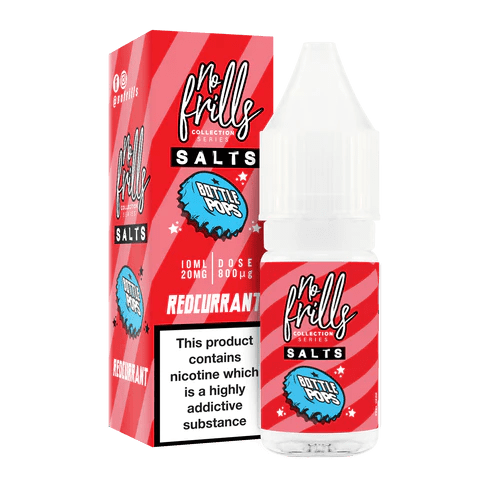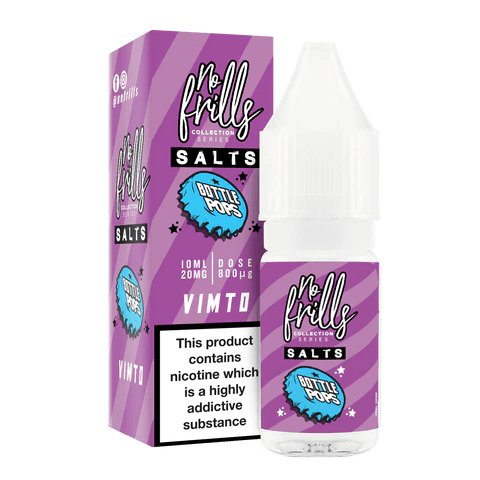 For the Sweet drink lovers
Juice is good if you prefer really sweet tastes, wasn't my cup of tea but other than personal preference, the juice is excellent quality in the collection. I Always buy the No Frills collection :)